Artists & Painters Whose First Name Starts With R
Discover the famous artists & painters whose name starts with R. The list includes people like Rabindranath Tagore, Rembrandt, Raphael, Raja Ravi Varma, Roy Lichtenstein and many more. This list of celebrities is loosely sorted by popularity. This list of artists & painters whose names start with R includes people from United States, England, India, France and other countries all over the world.
Rabindranath Tagore
07 May 1861, Indian
Poet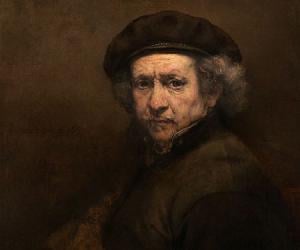 Rembrandt
15 July 1606, Dutch
Painter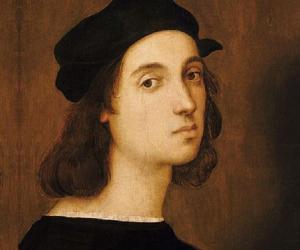 Raphael
1483 AD, Italian
Painter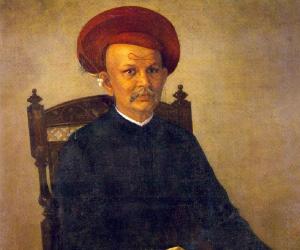 Raja Ravi Varma
29 April 1848, Indian
Painter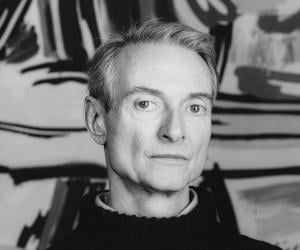 Roy Lichtenstein
27 October 1923, American
Painter, Sculptor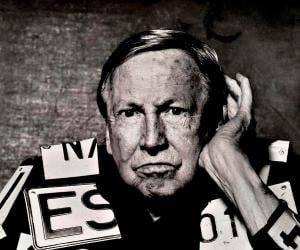 Robert Rauschenberg
22 October 1925, American
painter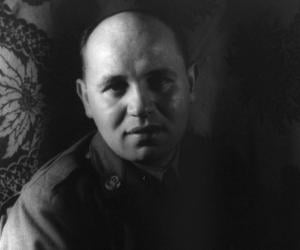 Romare Bearden
02 September 1911, American
Artist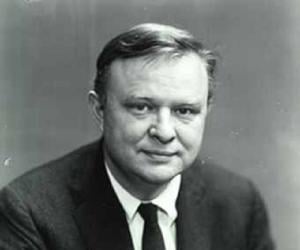 Robert Motherwell
24 January 1915, American
Abstract Painter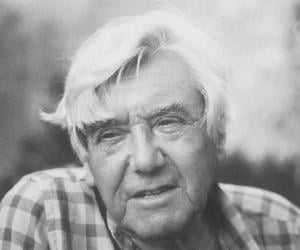 Roberto Matta
11 November 1911, Chilean
Surrealist Painter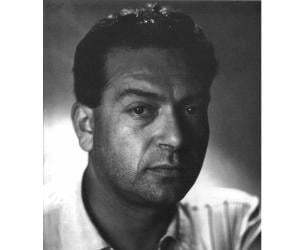 Renato Guttuso
26 December 1911, Italian
Painter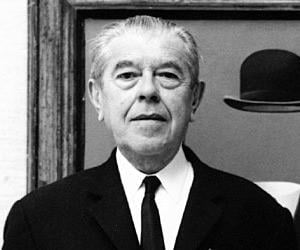 Rene Magritte
21 November 1898, Belgian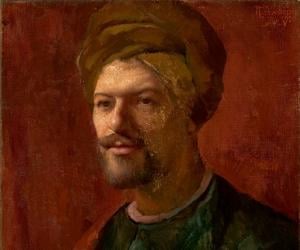 Rodolfo Amoedo
11 December 1857, Brazilian
History Painter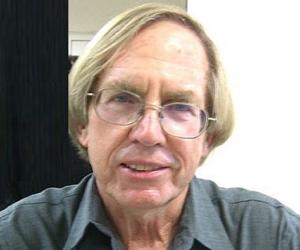 Roy William Thomas Jr.
22 November 1940, American
Comic Book Writer
René Auberjonois

18 August 1872, Swiss

Painter
Ric Ocasek

23 March 1944, American

Singer
Robert Clary

01 March 1926, French, American

Actor
Rumiko Takahashi

10 October 1957, Japanese

Japanese manga artist
Rick Genest

07 August 1985, Canadian

Artist
Ross Marquand

22 August 1981, American

Actor
René Goscinny

14 August 1926, French

Editor, Film director, Comics writer, Film
Roland Penrose

14 October 1900, British

Artist
Richard Prince

06 August 1949, American

Photographer
Remedios Varo

16 December 1908, Spanish

Painter
Ralph McQuarrie

13 June 1929, American

Illustrator
Richard Serra

02 November 1939, American

Sculptor, Painter
Richard Dadd

01 August 1817, British

Painter, Illustrator
Richard Neutra

08 April 1892, Austrian, American

Architect
Robert Delaunay

12 April 1885, French

Painter, Artist

Rory Bremner

06 April 1961, Scottish

Impressionist
Rosa Bonheur

16 March 1822, French

Painter, Sculptor
Romero Britto

06 October 1963, Brazilian

Sculptor, Painter
Continue Reading Below
Roger Hargreaves

09 May 1935, British

Author
Ruth Kligman

25 January 1930, American

Painter
Roger Fry

14 December 1866, British

Curator, Art historian, Painter, University

Ruth Asawa

24 January 1926, American

Sculptor
Robert Indiana

13 September 1928, American

Costume designer, Painter, Sculptor, Postage stamp
Richard Diebenkorn

22 April 1922, American

Painter
Raoul Dufy

03 June 1877, French

Painter
Robert Henri

24 June 1865, American

Painter
Renée French

15 November 1963, American

Writer
Rufino Tamayo

26 August 1899, Mexican

Painter
Rockwell Kent

21 June 1882, American

Painter
Romaine Brooks

01 May 1874, Italian, American

Painter

Roberto Burle Marx

04 August 1909, Brazilian

Landscape architect

Ray Eames

15 December 1912, American

Artist
Robert Campin

1375 AD, Belgian, French

Painter
Rachel Ruysch

03 June 1664, Dutch

Botanical illustrator, Painter
Roland Topor

07 January 1938, French

Painter, Actor, Screenwriter, Writer, Novelist,
Robert McCloskey

15 September 1914, American

Writer, Illustrator, Children's writer, Painter
Rob Gonsalves

1959 AD, Canadian

painter, illustrator
Rembrandt Peale

22 February 1778, American

Painter, Curator
Rashid Johnson

1977 AD, American

Photographer
Richard Anuszkiewicz

23 May 1930, American

Painter

Roger Fenton

28 March 1819, British

Photographer
Rex Whistler

24 June 1905, British

Painter
R. B. Kitaj

29 October 1932, American

Painter
Richard Estes

14 May 1932, American

Artist
Rosso Fiorentino

08 March 1494, Italian

Painter, Printmaker

René Gruau

04 February 1909, Italian

Illustrator

Rosalba Carriera

07 October 1675, Italian

Painter
Richard Parkes Bonington

25 October 1801, British

painter

Randolph Caldecott

22 March 1846, British

Artist

Richard Blackwell

29 August 1922, American

Critic
Robert Ryman

30 May 1930, American

Painter

Rudolf Koch

20 November 1876, German

Type Designer

Roy DeCarava

09 December 1919, American

Artist

Reg Smythe

10 July 1917, British

Cartoonist

Robert Gober

12 September 1954, American

Sculptor

Reza Abbasi

1565 AD, Iranian

Painter

Roni Horn

25 September 1955, American

Visual Artist

Richmond Barthé

28 January 1901, American

Sculptor

Russell Drysdale

07 February 1912, Australian, British

Artist

Raymond Duchamp-Villon

05 November 1876, French

Sculptor
Robert De Niro, Sr.

03 May 1922, American

Ralph Albert Blakelock

15 October 1847, American

Painter
Ross Bleckner

12 May 1949, American

Artist
Robert Williams

02 March 1943, American

Painter

Richard Cosway

05 November 1742, British

Painter
Raphaelle Peale

American
Ralph Earl

American

Ruth Duckworth

10 April 1919, German

Artist

Roger de La Fresnaye

11 July 1885, French

Painter

Richard Lippold

03 May 1915, American

Sculptor
Richard Hamilton

24 February 1922, British

Painter
Richard Kostelanetz

14 May 1940, American

Artist

Robert Heinecken

29 October 1931, American

Artist
Robert Zuppke

02 July 1879, American

Football Coach

Richard Smith

27 October 1931, British

Painter

Roger Hiorns

1975 AD, British

Artist

Robert Feke

1705 AD, American

Painter

Rolf Nesch

07 January 1893, German, Norwegian

Artist

Reg Butler

28 April 1913, British

Sculptor

Raúl Anguiano

26 February 1915, Mexican

Artist

Robert Edge Pine

1730 AD, British

Painter