Ray Liotta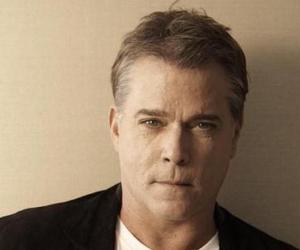 Quick Facts
Birthday: December 18, 1954
Nationality: American
Famous: Actors American Men
Age: 64 Years, 64 Year Old Males
Sun Sign: Sagittarius
Also Known As: Raymond Allen Liotta, Raymond Julian Vicimarli
Born in: Newark
Height: 1.83 m
Family:
Spouse/Ex-: Michelle Grace (m. 1997–2004)
father: Alfred Liotta
mother: Mary Liotta
siblings: Linda Liotta
children: Karsen Liotta
U.S. State: New Jersey
More Facts
education: University of Miami, Union High School
Continue Reading Below
Ray Liotta is a popular and well-known Hollywood actor. He stumbled into acting, gave dreadful performances and was often type cast for playing a lot of violent psychotic characters. However, he undid all that by choosing fresh roles and built a wide gamut that shot down critics and naysayers who doubted his artistic talent. He entered the world of entertainment with TV which garnered high praise and earned him several nominations and awards. He has received critical acclaim for his movies as well and has worked in two video games. His brilliance lies in his ability to portray edgy, menacing, and upsetting characters with ease. Despite being pigeonholed as a psychotic villain at the beginning of his career, he has now won positive recognition for his ability to portray a wide range of emotions. He carefully chooses meatier roles that transport the audience through varied emotions, such as sorrow, remorse, joy, longing, etc. He is currently one of the most successful and busiest actors in the Hollywood circuit.
Recommended Lists:
Recommended Lists:
Continue Reading Below
Childhood & Early Life
Liotta was born in Newark, New Jersey to unmarried parents who put him up for adoption. When he just 6 months old, he was adopted by foster parents, Alfred and Mary.

Although he was not very good at academics, he stood out in high school for his performance in soccer and basketball. In his spare time, he helped his father with his business, and spent most of his holidays in Japan, Hawaii, and Europe.

He wasn't interested in going to college, but enrolled at the University of Miami for acting. He auditioned for a play – forgot all his lines and gave a disastrous performance. He was still given a chance to appear in plays like 'Taming of the Shrew' and 'Cabaret' in his yearly years.

Continue Reading Below

Recommended Lists:

Recommended Lists:

Career

Liotta started his acting career as Joey Perrini in 'Another World', a soap opera in which he acted from 1978 to 1981. The popularity of the show got him roles in made-for-TV movies and 20 other TV series.

His made his film debut with a controversial role in the offbeat classic, 'The Lonely Lady'. Released in 1983, he essayed the role of a man who sexually assaulted the female lead in the movie.

In 1986, Liotta played the role of a jealous ex-husband, opposite Melanie Griffith and Jeff Daniels in 'Something Wild'. This film earned him widespread critical acclaim for his on-screen portrayal of the volatile character.

In 'Dominick and Eugene', released in 1988, he played a sensitive medical student, who takes care of his brother. He then starred as 'Shoeless Joe Jackson' in 'Field of Dreams' that released in 1989. Following this movie, he convinced directors to cast him in likeable roles.

Throughout the 1990s, he played tough cops and mobsters - the most challenging role being that of Henry Hill in Scorcese's film, 'Goodfellas', in 1992.

In 'Unlawful Entry', released in 1993, he played a psychotic cop, co-starring Kurt Russell and Madeleine Stowe.

He earned great critical appreciation for the 1998 film Phoenix, in which he portrayed the role of a policeman and a compulsive gambler Harry Collins.

Continue Reading Below

In the 2000s, he was regarded one of the busiest and bankable stars of his generation with acclaimed performances in 'Blow' and 'Identity'.

'The River Murders' released in 2011 - he plays the role of detective Jack Verdon, who is investigating a series of murders.

This versatile actor has also lent his voice for the character, Billy Handsome in the video game, 'Call of Duty: Black Ops II' in 2013. He also starred in the film, 'The Place Beyond the Pines' alongside Eva Mendes, Ryan Gosling and Bradley Cooper, the same year.

Major Works

In 1989, his portrayal of 'Shoeless Joe Jackson' in the film, 'Field of Dreams' made him one of the most sought-after actors. The movie clocked in approximately $84 million worldwide.

In 2002, he played a bearded, overweight detective, Henry Oak in 'Narc'. As the executive producer of the film, he faced several problems that almost prevented the screening of this movie. His stellar performance in the movie was highly appreciated.

Awards & Achievements

For his supporting role as Ray Sinclair in 'Something Wild', released in 1986, Liotta received the 'Boston Society of Film Critics Award' for the category of 'Best Supporting Actor'.

In 2002, he received two nominations for 'Independent Spirit Award' and 'Phoenix Film Critics Society Award', for his supporting role as Henry Oak in 'Narc'.

In 2003, his voiceover work for Grand Theft Auto garnered him a 'G-Phoria Award' for 'Best Male Voice Performance'.

Personal Life & Legacy

He married Michelle Grace in 1997 with whom he starred in 'The Rat Pack'. They have a daughter, Karsen, who was born in December, 1998.

Trivia

This illustrious Hollywood actor got his role in 'Goodfellas' after he presented an unflustered yet convincing case in support of his casting to Scorcese, the director.

1. Goodfellas (1990)

(Drama, Crime)

2. Blow (2001)

(Crime, Biography, Drama)

---

3. Field of Dreams (1989)

(Sport, Family, Fantasy, Drama)

4. Ticker (2002)

(Adventure, Action, Short)

---

---

5. The Place Beyond the Pines (2012)

(Thriller, Drama, Crime)

6. Identity (2003)

(Mystery, Thriller)

---

---

---

7. John Q (2002)

(Drama, Thriller, Crime)

8. Dominick and Eugene (1988)

(Drama)

---

---

---

---

| | | |
| --- | --- | --- |
| 2005 | Outstanding Guest Actor in a Drama Series | ER (1994) |

Translate Wiki

to Spanish, French, Hindi, Portuguese

Article Title

- Ray Liotta Biography

Author

- Editors, TheFamousPeople.com

Website

- TheFamousPeople.com

URL

-

https://www.thefamouspeople.com/profiles/ray-liotta-4081.php

Last Updated

- September 26, 2017

---

---

---