Birthdate: 1758 AD
Birthplace: Kohala, Hawaii
Died: May 8, 1819
Birthdate: September 20, 1758
Sun Sign: Virgo
Birthplace: Guinea
Died: August 17, 1806
Jean-Jacques Dessalines was an important figure and leader of the Haitian Revolution. He went on to rule an independent Haiti, which became the first country to abolish slavery permanently. Considered one of Haiti's founding fathers, Dessalines reigned as the emperor of Haiti from 1804 until his murder in 1806. Today, he is regarded as an icon of Haitian nationalism.
3
Henri Christophe
(Former Haitian President Who Declared Himself the King of Haiti)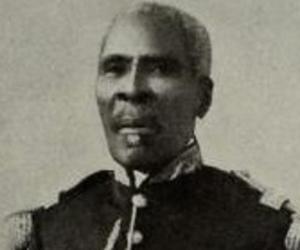 Birthdate: October 6, 1767
Sun Sign: Libra
Birthplace: Grenada
Died: October 8, 1820
Former Haitian president Henry Christophe also declared himself the king of northern Haiti as Henry I. Apart from spending lavishly on building palaces for himself, he also restored soldier peasants and gifted plantations to military leaders. He eventually committed suicide by shooting himself, fearing a coup against him.
4
Goodwill Zwelithini
(King of the Zulus)
Birthdate: July 27, 1948
Sun Sign: Leo
Birthplace: Nongoma, South Africa
Died: March 12, 2021
Zulu king Goodwill Zwelithini kaBhekuzulu was a descendant of King Cetshwayo, who led the Zulu struggle for independence against the British. His 50-year rule had witnessed his efforts in preserving the Zulu culture and traditions such as the Reed Dance ceremony. However, his comments were blamed for attacks against foreigners.
5
Yohannes IV
(Emperor of Ethiopia (1871 - 1889))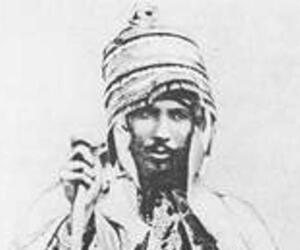 Birthdate: July 11, 1837
Sun Sign: Cancer
Birthplace: May Beha, Tembien, Ethiopia
Died: March 10, 1889
Known as one of the most influential emperors of Ethiopia, Yohannes IV spent most of his reign in conflict with invaders from Egypt, Italy, and Sudan. He also had a political agreement with Menilek II, his most significant rival. He died in the Battle of Metema, while invading Sudan.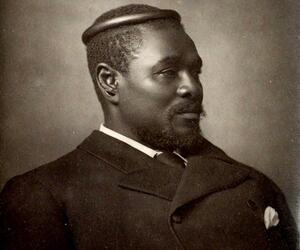 Birthdate: 1826 AD
Birthplace: Eshowe, Zulu Kingdom
Died: February 8, 1884
7
Askia Muhammad I
(The Founder of the Askia Dynasty of the Songhai Empire)
Birthdate: 1443 AD
Birthplace: Futa Tooro, Senegal
Died: 1538 AD
Askia Mohammad I, or Askia the Great, established the Askia Dynasty of the Songhai Empire and reigned as its first ruler. Known for his efficient administration, than his fighting prowess, he introduced provinces and provincial governors in his kingdom. He also developed trade with Asia and Europe.
8
Jamshid bin Abdullah of Zanzibar
(King)
Birthdate: September 16, 1929
Sun Sign: Virgo
Birthplace: Unguja, Tanzania
9
Ghezo
(Monarch and Slave trader)
Birthplace: Dahomey
Died: 1858 AD
10
Muwenda Mutebi II of Buganda
(36th King of Buganda)
Birthdate: April 13, 1955
Sun Sign: Aries
Birthplace: Kampala, Uganda
11
Moshoeshoe II of Lesotho
(King)
Birthdate: May 2, 1938
Sun Sign: Taurus
Birthplace: Morija, Lesotho
Died: January 15, 1996
12
Ratu Udre Udre
(Being the) Birthplace: Fiji
Died: 1840 AD
13
Béhanzin
(Eleventh King of Dahomey) Birthdate: 1845 AD
Birthplace: Benin
Died: December 10, 1906
14
Samuel Kaboo Morris
(Prince)
Birthdate: 1873 AD
Birthplace: Liberia
Died: May 12, 1893
15
Letsie III of Lesotho
(King of Lesotho)
Birthdate: July 17, 1963
Sun Sign: Cancer
Birthplace: Morija, Lesotho
16
Radama II
(King of Madagascar)
Birthdate: September 23, 1829
Sun Sign: Libra
Birthplace: Queen's Palace, Antananarivo, Madagascar
Died: May 12, 1863
17
Andrianampoinimerina
(King of Imerina)
Birthdate: 1745 AD
Birthplace: Madagascar, Madagascar
Died: 1810 AD
18
Muteesa I of Buganda
(King)
Birthdate: 1837 AD
Birthplace: Mulago, Kampala, Uganda
Died: September 30, 1884
19
Mbandzeni
(King of Swaziland) Birthdate: 1855 AD
Birthplace: Swaziland
Died: October 7, 1889
20
Tshekedi Khama
(Regent-king of the Bamangwato tribe) Birthdate: September 17, 1905
Sun Sign: Virgo
Birthplace: Bechuanaland
Died: June 10, 1959
21
Idris Alooma
(King of the Kanem-Bornu Empire) Birthdate: 1580 AD
Birthplace: Chad
Died: 1617 AD
22
Ntare V of Burundi
(King of Burundi)
Birthdate: December 2, 1947
Sun Sign: Sagittarius
Birthplace: Gitega, Burundi
Died: April 29, 1972
23
Ngwane III
(King of Swaziland) Birthdate: 1745 AD
Birthplace: Unknown
Died: 1780 AD
Birthdate: 1670 AD
Birthplace: Not known
Died: 1720 AD
Birthdate: December 20, 1960
Sun Sign: Sagittarius
Birthplace: Rwanda
26
Agoli-agbo
(Twelfth and Final King of Dahomey From 1894 to 1900)
Birthdate: 1850 AD
Birthplace: Benin
Died: 1950 AD
27
Glele
(Tenth King of Dahomey)
Birthdate: 1814 AD
Birthplace: Benin
Died: December 29, 1889
28
Daudi Cwa II of Buganda
(Ruler of the Kingdom of Buganda)
Birthdate: August 8, 1896
Sun Sign: Leo
Birthplace: Mengo, Uganda
Died: November 22, 1939
29
Sekgoma II
(King of the Bamangwato people of Bechuanaland in modern-day Botswana) Birthdate: 1869 AD
Birthplace: Botswana
Died: November 17, 1925
30
Muhammadu Maccido
(Sultan)
Birthdate: April 20, 1928
Sun Sign: Taurus
Birthplace: Dange-Shuni, Nigeria
Died: October 29, 2006
31
Mwambutsa IV of Burundi
(King of Burundi)
Birthdate: May 6, 1912
Sun Sign: Taurus
Birthplace: Muramvya, Burundi
Died: March 26, 1977
32
Lukeni lua Nimi
(First king of Kongo and founder of the Kingdom of Kongo Dia Ntotila) Birthdate: 1380 AD
Birthplace: Congo
Died: 1420 AD
33
Andriamanelo
(King of Alasora) Birthdate: 1540 AD
Birthplace: Merimanjaka, Madagascar
Died: 1575 AD
34
Dah Sagbadjou Glele
(Monarch and Priest)
Birthplace: Dahomey
Died: December 17, 2021 Birthdate: December 26, 1818
Sun Sign: Capricorn
Birthplace: Dahomey
Died: 1861 AD Birthplace: Benin
Died: 1685 AD Birthdate: 1694 AD
Birthplace: Madagascar
Died: 1750 AD
38
Andriamasinavalona
(King of Imerina) Birthplace: Alasora, Madagascar
Died: 1710 AD
39
Malabo Lopelo Melaka
(Son of former Bubi king Moka and served as king between 1904 until his death in 1937)
Birthdate: 1837 AD
Birthplace: Bioko, Equatorial Guinea
Died: April 19, 1937
40
Kigeli V Ndahindurwa
(Last ruling King of Rwanda)
Birthdate: June 29, 1936
Sun Sign: Cancer
Birthplace: Kamembe, Rwanda
Died: October 16, 2016 Birthdate: 1575 AD
Birthplace: Alasora
Died: 1612 AD Birthdate: 1766 AD
Birthplace: Dahomey
Died: 1797 AD
43
Fon Angwafo III of Mankon
(Ruler)
Birthdate: May 1, 1925
Sun Sign: Taurus
Birthplace: Unknown
44
Mutaga IV of Burundi
(King of Burundi) Birthdate: 1892 AD
Birthplace: Burundi
Died: November 30, 1915
45
Francisco Malabo Beosá
(Last legitimate successor of the Bubi Kingdom) Birthdate: June 23, 1896
Sun Sign: Cancer
Birthplace: Equatorial Guinea
Died: October 31, 2001
46
Fillemon Shuumbwa Nangolo
(King, Military leader)
Birthdate: June 4, 1974
Sun Sign: Gemini
Birthplace: Ondonga, Namibia
47
Ntare I of Burundi
(King of Burundi) Birthplace: Unknown
Died: 1709 AD
48
Mwezi IV of Burundi
(King)
Birthdate: 1840 AD
Birthplace: Burundi
Died: August 21, 1908
49
Ntare IV of Burundi
(King of Burundi) Birthplace: Mugera
Died: 1850 AD
50
Mawewe
(King of the Gaza Empire)