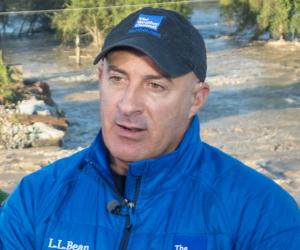 .
Famous As: Meteorologists
Birthdate: February 16, 1964
Sun Sign: Aquarius
Birthplace: Beacon Falls, Connecticut, USA
Best known for his long stint on The Weather Channel, meteorologist Jim Cantore has gained fame for making his weather reports interesting to even a lay person. He has hosted weather segments for the 2012 Summer Olympics and is also known for his authentic storm reports, which have often become viral.