Famous People Born In 1856
Discover the most famous people born in 1856. The list includes people like Nikola Tesla, Sigmund Freud, Woodrow Wilson, J. J. Thomson, George Bernard Shaw and many more. This list of celebrities is loosely sorted by popularity. People featured on this list, include political leaders, inventors, physicists and journalists born in 1856. This list includes people from United States, United Kingdom, India & Russia and many more countries.
Nikola Tesla

(Father of Radio)

10th July

07 January 1943

Smiljan, Austrian Empire (modern-day Croatia)

American

Cancer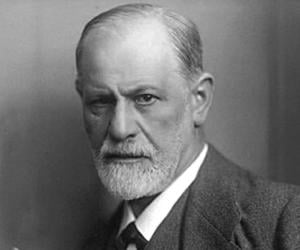 Sigmund Freud

(Neurologist, Psychiatrist)

6th May

23 September 1939

Príbor

Austrian

Taurus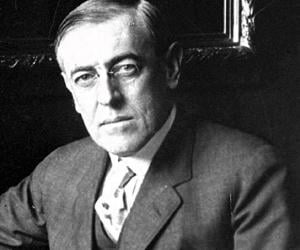 Woodrow Wilson

(Father of the League of Nations)

28th December

03 February 1924

Staunton city

American

Capricorn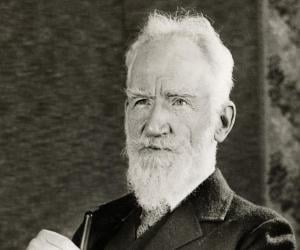 George Bernard Shaw

(Playwright)

26th July

02 November 1950

Dublin

Irish

Leo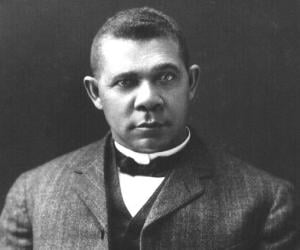 Booker T. Washington


5th April

14 November 1915

Hale's Ford, Virginia, U.S.

American

Aries
Bal Gangadhar Tilak

(Indian teacher)

23rd July

01 August 1920

Ratnagiri, British India (present-day Maharashtra, India)

Indian

Cancer
J. J. Thomson

(Physicist, Nobel Prize Winner)

18th December

30 August 1940

Manchester, Lancashire, UK

British

Sagittarius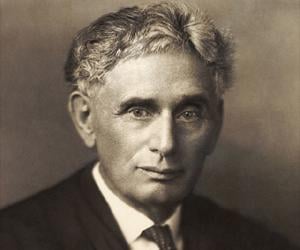 Louis Brandeis

(Former Lawyer & US Supreme Court Associate Justice)

13th November

05 October 1941

Louisville, Kentucky

American

Scorpio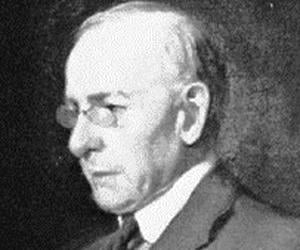 Louis Sullivan

(Pioneering Architect)

3rd September

14 April 1924

Boston

American

Virgo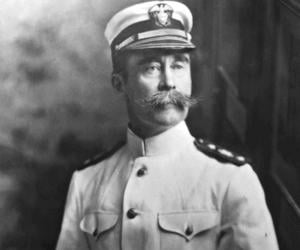 Robert Peary

(Explorer)

6th May

20 February 1920

Cresson, Pennsylvania

American

Taurus
Frank B. Kellogg

(Lawyer, Politician)

22nd December

21 December 1937

Potsdam

American

Sagittarius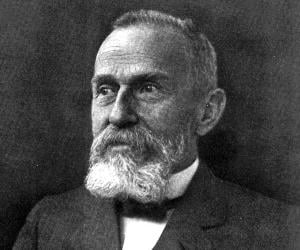 Emil Kraepelin

(Psychiatrist)

15th February

07 October 1926

Neustrelitz

German

Aquarius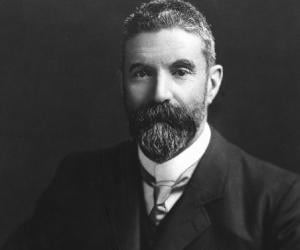 Alfred Deakin

(Former Prime Minister of Australia)

3rd August

07 October 1919

Melbourne

Australian

Leo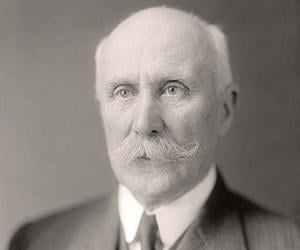 Philippe Pétain

(Marshal of France)

24th April

23 July 1951

Cauchy-à-la-Tour

French

Taurus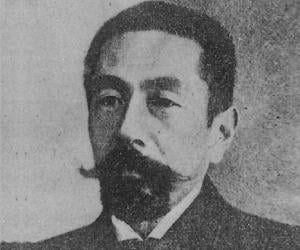 Asai Chu

(Painter)

22nd July

16 December 1907

Sakura

Japanese

Cancer
Narayana Guru

(Philosopher)

20th August

20 September 1928

Chempazhanthy

Indian

Leo
Frederick Winslow Taylor

(Tennis player, Engineer, Economist, Golfer, Management consultant, Mechanical engineer, Lecturer, Writer)

20th March

21 March 1915

Germantown

American

Pisces
Harry Gordon Selfridge

(business magnate)

11th January

08 May 1947

Ripon

British

Capricorn
John Singer Sargent

(Artist)

12th January

14 April 1925

Florence, Italy

Italian

Capricorn
Ahmed Raza Khan Barelvi

(Muhaddith, Translator, Author)

14th June

22 April 2017

Bareilly

Indian

Gemini
Tongzhi Emperor


27th April

12 January 1875

Forbidden City

Chinese

Taurus
Ratanji Dadabhoy Tata

(Aviator)

30th November

1926 AD

Navsari

Indian
James Buchanan Duke

(Entrepreneur)

23rd December

10 October 1925

Durham

American

Capricorn
Elbert Hubbard

(Journalist, Philosopher, Publisher, Writer)

19th June

07 May 1915

Bloomington

American

Gemini
Andrey Markov

(mathematician, statistician, university teacher)

2nd June

20 July 1922

Ryazan

Russian

Gemini
Daniel Hale Williams

(cardiologist)

18th January

04 August 1931

Hollidaysburg

American

Capricorn
Granville Woods

(Inventor, Engineer)

23rd April

30 January 1910

Columbus

American

Taurus
Henry Ossian Flipper

(Military Leader)

21st March

26 April 1940

Thomasville, Georgia, United States

American

Aries
Theobald von Bethmann-Hollweg

(Politician, Jurist)

29th November

02 January 1921

Hohenfinow

German

Sagittarius
Georgi Plekhanov

(philosopher, politician, journalist, writer, historian)

29th November

30 May 1918

Gryazinsky District

Russian

Sagittarius
Tom Roberts

(Artist, Painter)

9th March

14 September 1931

Dorchester

Australian

Pisces
Robert Nivelle

(Military personnel)

15th October

23 March 1924

Tulle

French

Libra
John Redmond

(Politician)

1st September

06 March 1918

County Wexford

Irish

Virgo
Mikhail Vrubel

(painter, sculptor)

5th March

01 April 1910

Omsk

Russian

Pisces
William Willett

(Inventor)

10th August

04 March 1915

Farnham

British

Leo
Hara Takashi

(politician, writer, journalist, diplomat)

9th February

04 November 1921

Morioka

Japanese

Aquarius
Theobald von Bethmann Hollweg

(President, Chancellor)

29th November

01 January 1921

Hohenfinow, Germany

German

Sagittarius
Henri-Edmond Cross

(painter)

20th May

16 May 1910

Douai

French

Taurus
Sergei Taneyev

(composer, musicologist, music educator, music theorist)

25th November

06 June 1915

Vladimir

Russian

Sagittarius
Kate Douglas Wiggin

(Writer, Children's writer, Teacher)

28th September

24 August 1923

Philadelphia

American

Libra
George Adam Smith

(Theologian)

19th October

03 March 1942

Kolkata

British

Libra
Reuben Archer Torrey


28th January

26 October 1928

American

Aquarius Edward Sandford Martin

(Journalist,)

2nd January

13 June 1939

Auburn, New York, USA

American

Capricorn
Joseph John Thomson

(Mathematician, Physicist)

18th December

30 August 1940

Manchester

British

Sagittarius
Lyman Frank Baum


15th May

06 May 1919

American

Taurus
Granville T. Woods

(Inventor)

30th November

1910 AD
Wilhelm Humboldt


18th September

16 February 1931

Mecklenburg

German

Virgo
Elbert Green Hubbard


19th June

07 May 1915

Bloomington

American

Gemini