Famous People Born In 1869
Discover the most famous people born in 1869. The list includes people like Mahatma Gandhi, Grigori Rasputin, Henri Matisse, Neville Chamberlain, Typhoid Mary and many more. This list of celebrities is loosely sorted by popularity. People featured on this list, include political leaders, political activists, poets and political scientists born in 1869. This list includes people from United States, United Kingdom, Germany & France and many more countries.
Mahatma Gandhi
2nd October, Indian
Leader of Indian Independence Movement
Grigori Rasputin
21st January, Russian
Peasant, Mystical Faith healer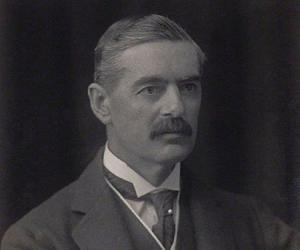 Neville Chamberlain
18th March, British
Prime Minister of the U.K.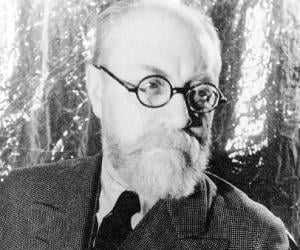 Henri Matisse
31st December, French
Painter, Sculptor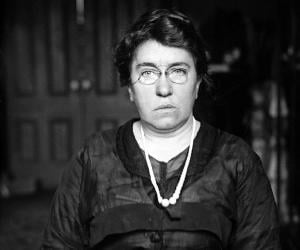 Emma Goldman
27th June, American
Writer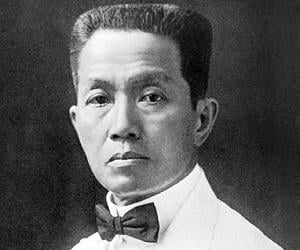 Emilio Aguinaldo
22nd March, Filipino
First President of the Philippines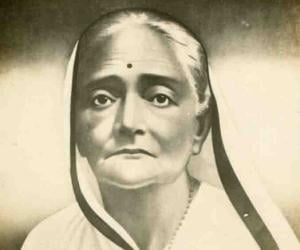 Kasturba Gandhi
11th April, Indian
Wife of Mahatama Gandhi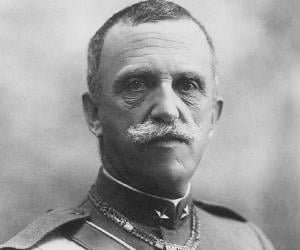 Victor Emmanuel III of Italy
11th November, Italian
King of Italy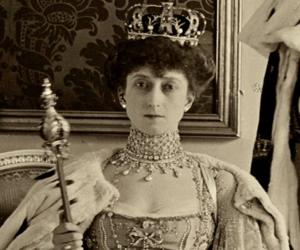 Maud of Wales
26th November, Norwegian, British
Queen of Norway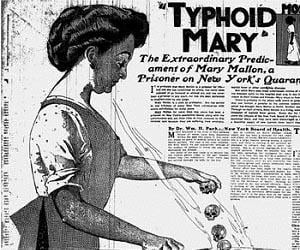 Typhoid Mary
23rd September, Irish, American
Asymptomatic carrier of typhoid fever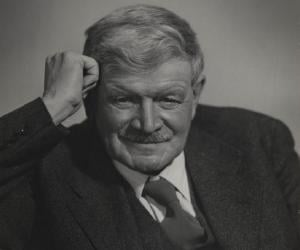 Stephen Leacock
30th December, Canadian
Canadian writer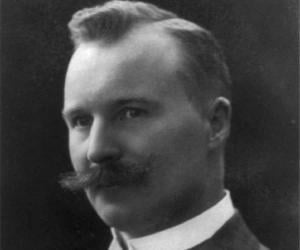 Gustaf Dalén
30th November, Swedish
Inventor of Automatic Regulators, AGA Cookers,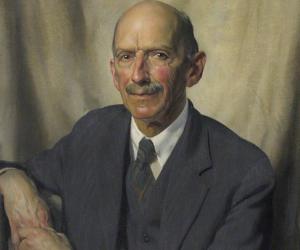 Charles Thomson Rees Wilson
14th February, British
Physicist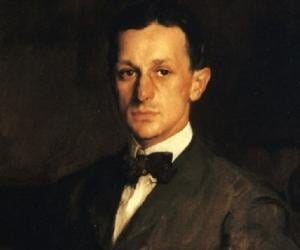 Harvey Williams Cushing
8th April, American
Neurosurgeon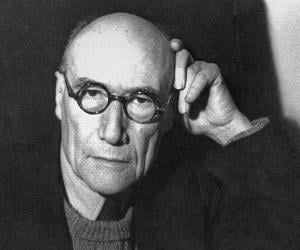 Andre Gide
22nd November, French

Else Lasker-Schüler

11th February, German

Poet
John Heisman

23rd October, American

Coach
Edwin Lutyens

29th March, British

Architect
Rupprecht, Crown Prince of Bavaria

18th May, German

Bill Haywood

4th February, American

Activist
Calouste Gulbenkian

23rd March, British

businessperson, entrepreneur
Harvey Cushing

8th April, American

Physician, Neuroscientist, Neurosurgeon, Academic,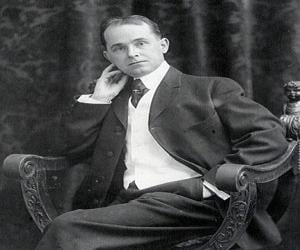 Winsor McCay

26th September, Canadian, American

Cartoonist, Animator, Screenwriter, Science
Henri Désiré Landru

12th April, French

Serial killer, Subdeacon, Accountant, Q3053339,
Joseph Franklin Rutherford

8th November, American

Lawyer, Judge
Prince George of Greece and Denmark

24th June, Greek

Politician
Karl Haushofer

27th August, German

Geopolitician, Political scientist, Educationist,
Arthur Rostron

14th May, British

Sailor
Rudolf Otto

25th September, German

Theologian, Politician, Philosopher, Non-fiction

Michael von Faulhaber

5th March, German

Archbishop
Bogd Khan

13th October, Mongolian
Continue Reading Below
Pyotr Krasnov

10th September, Russian

writer, officer, historian
Alice Hamilton

27th February, American

Toxicologist, Pathologist, University teacher,
Edwin Arlington Robinson

22nd December, American

Poet, Writer
Felix Salten

6th September, Austrian

Screenwriter, Writer, Journalist, Novelist,

Francisco Largo Caballero

15th October, Spanish

Politician
Gustav Vigeland

11th April, Norwegian

Sculptor
Siegfried Wagner

6th June, German

Composer, Conductor, Writer
Giulio Douhet

30th May

Officer

Max Hoffmann

25th January, German

Military General
Laurence Binyon

10th August, British

Librarian, Art historian, Author, University

Stanisław Wyspiański

15th January, Polish

Playwright
Óscar Carmona

24th November, Portuguese

Politician, Military personnel

Robert S. Woodworth

17th October, American

Psychologist

Slobodan Jovanović

3rd December, Serbian

Historian

Howard Thurston

20th July, American

Magician

Karl Seitz

4th September, Austrian

Politician

David Fairchild

7th April, American

Botanist

Hans Pfitzner

5th May, Russian

Composer

Albert Roussel

5th April, French

Composer
Hans Spemann

27th June, German

Embryologist

Phoebus Levene

25th February, American, Russian

Biochemist

Stanisław Wojciechowski

15th March, Polish

Politician

Herbert Croly

23rd January, American

Editor

Hiram Percy Maxim

2nd September, American

Inventor

V. S. Srinivasa Sastri

22nd September, Indian

Politician

Hans Poelzig

30th April, German

Architect

Charlotte Mew

15th November, British

Poet

Martin Andersen Nexø

26th June, Danish

Danish author

Valdemar Poulsen

23rd November, Danish

Engineer
Christian Lous Lange

17th September, Norwegian

Historian, Political scientist, Writer

James Rowland Angell

8th May, American

Psychologist

Hendrikus Colijn

22nd June, Dutch

Politician

Aleš Hrdlička

29th March, Czech, American

Anthropologist

Ramón Menéndez Pidal

13th March

Philologist

Zhang Binglin

12th January, Chinese

Philologists
Fritz Pregl

3rd September, Austrian, Slovenian

Austrian chemist
Elliott P. Joslin

6th June, American

Physician

Robbie Ross

25th May, Canadian, French, British

Journalist

Arturo Alessandri Palma

20th December, Chilean

Political figure

John Robert Clynes

27th March, British

Politician
Washington Luís Pereira de Sousa

26th October, Brazilian

Former President of Brazil
Nadezhda Konstantinovna Krupskaya

26th February, Russian

Revolutionary
Gōtarō Mikami

15th November, Japanese

Physician, Journalist
Algernon Henry Blackwood

14th March, British

Broadcaster

Zinaida Nikolayevna Gippius

20th November, Russian

Poet
Albert Kahn (Architect)

21st March, American
Frank McKibben

30th November
Vartapet Komitas

26th September, Armenian