1
Steve Largent
(American football player)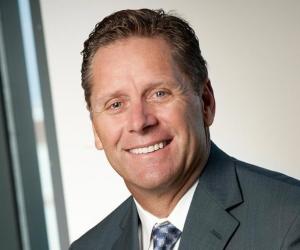 Birthdate: September 28, 1954
Sun Sign: Libra
2
Daniel Patrick Moynihan
(United States Senator from New York (1977 - 2001))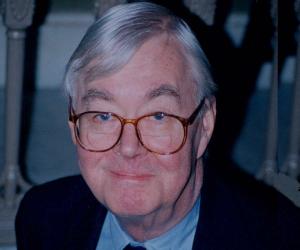 Birthdate: March 16, 1927
Sun Sign: Pisces
Died: March 26, 2003
Daniel Patrick Moynihan was an American sociologist, politician, and diplomat. Although he was an important member of the Democratic Party, Moynihan served as an adviser to Republican politician Richard Nixon during the latter's presidency. During the course of his career, Daniel Patrick Moynihan was honored with several prestigious awards, such as the Presidential Medal of Freedom.
3
Gary Condit
(Member of the US House of Representatives from 1989 to 2003)
Birthdate: April 21, 1948
Sun Sign: Taurus
4
Carl Albert
(Former Speaker of the United States House of Representatives)
Birthdate: May 10, 1908
Sun Sign: Taurus
Died: February 4, 2000
5
Elizabeth Warren
(United States Senator from Massachusetts and Vice Chair of the Senate Democratic Caucus)
Birthdate: June 22, 1949
Sun Sign: Cancer
Considered a progressive, American politician Elizabeth Warren has been an US senator from Massachusetts since 2013. She is known as a supporter of worker representation on board of corporations, harsher punishment for white-collar crimes and a higher minimum wage, among other things. She ran in the Democratic Party presidential primaries for the 2020 elections, but later pulled out of the race.



6
J. C. Watts
(Former Member of the U.S. House of Representatives From Oklahoma's 4th District (1995 - 2003))
Birthdate: November 18, 1957
Sun Sign: Scorpio
J. C. Watts is an American politician, athlete, and clergyman. A multi-talented man, Watts played professional football in the Canadian Football League. From 1995 to 2003, he served as a Republican in the United States House of Representatives, representing Oklahoma's 4th Congressional District.
Birthdate: July 1, 1950
Sun Sign: Cancer
Regarded by many as America's well-known anti-Semite and racist, David Duke is a white supremacist, the former grand wizard of the Ku Klux Klan, and far-right politician. In order to revive his political career, he claimed to have renounced antisemitism and racism. In 2018, actor Topher Grace portrayed David Duke in the film BlacKkKlansman.
8
Markwayne Mullin
(Politician)
Birthdate: July 26, 1977
Sun Sign: Leo
9
Sheila Kuehl
(Member of the California State Senate (2000–2008))
Birthdate: February 9, 1941
Sun Sign: Aquarius
10
Ernest E. Evans
(Military officer)
Birthdate: August 13, 1908
Sun Sign: Leo
Died: October 25, 1944
11
Bennie G. Adkins
(Soldier)
Birthdate: February 1, 1934
Sun Sign: Aquarius
Died: April 17, 2020
12
G. William Miller
(Government official)
Birthdate: March 9, 1925
Sun Sign: Pisces
Died: March 17, 2006
Birthdate: November 13, 1930
Sun Sign: Scorpio
14
Randy Bass
(Politician, Baseball player)
Birthdate: March 13, 1954
Sun Sign: Pisces
15
Ted Hsu
(Canadian Physicist and Politician)
Birthdate: March 4, 1964
Sun Sign: Pisces
16
Alice Mary Robertson
(Educator)
Birthdate: January 2, 1854
Sun Sign: Capricorn
Died: July 1, 1931