Dr Zakir Husain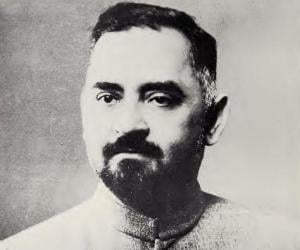 Quick Facts
Birthday: February 8, 1897
Nationality: Indian
Famous: Presidents Political Leaders
Died At Age: 72
Sun Sign: Aquarius
Born in: Hyderabad, India
Famous as: Former President of India
Family:
Spouse/Ex-: Shah Jahan Begum
father: Fida Husain Khan
mother: Naznin Begum
religion: Muslim
More Facts
awards: Padma Vibhushan (1954)
Bharat Ratna (1963)
Continue Reading Below
Dr Zakir Husain was the third President of India and the first Muslim to occupy that post. He was a renowned educationist and intellectual and his contribution in the development of modern India through education is invaluable. From young age, Zakir Husain developed a fascination for politics which he strived to fulfil through education. He slowly and steadily climbed up the social ladder as an educationist and soon became one of the most prominent educational thinkers and practitioners of modern India. Husain strongly believed in the fact that national renaissance could not be attained through active politics all alone. He understood the importance that education would play and thus, indulged himself completely in it. For 22 years, he served as Vice Chancellor of Jamia Milia Islamia, making it one of the most distinguished centres of learning. He spent his entire life working for the cause of education and value of secularism. For his services to the country he was awarded the Bharat Ratna, India's highest national honour.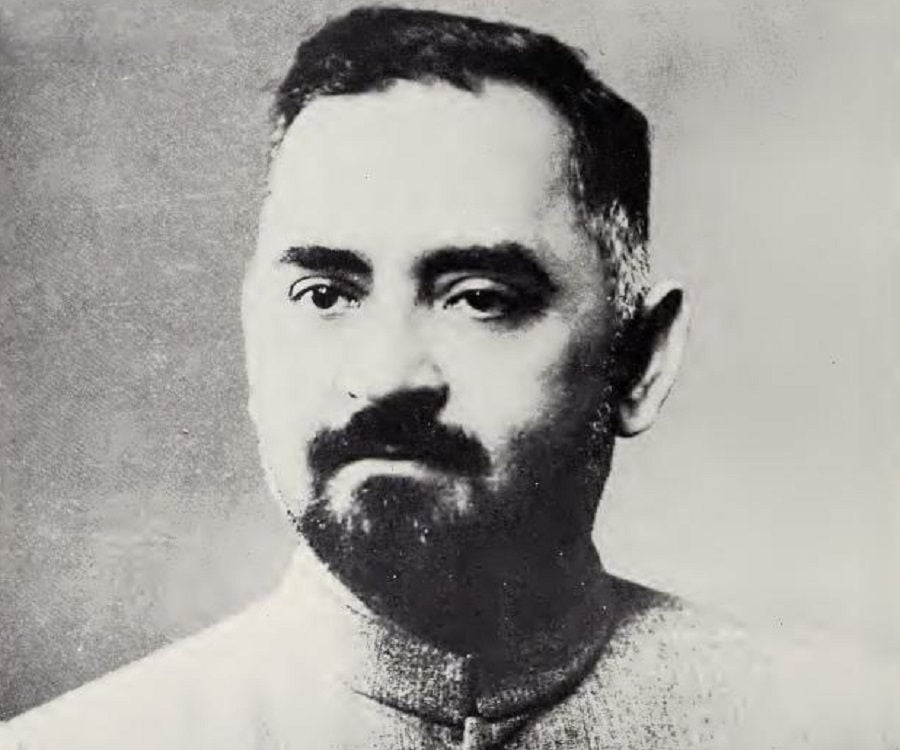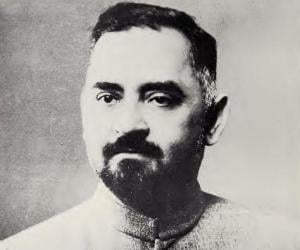 Recommended Lists:
Recommended Lists:
Continue Reading Below
Childhood & Early Life
Zakir Husain was born to Fida Husain Khan and Naznin Begum on February 8, 1897, in Kaimganj, Farrukhabad. His family, which originally was based in Hyderabad, had migrated to Kaimganj. He was the third of the seven sons born to the couple.

His early years were full of tragic episodes, as his father died when young Husain was merely ten years of age. Within three years, his mother too passed away leaving Husain and his six siblings orphaned.

He completed his early education from Islamia High School in Etawah after which he enrolled at the Anglo Muhammadan Oriental College, which is now popular by the name of Aligarh Muslim University.

It was while at college that he developed a fascination and bent for politics that shaped the future course of his life. At college, he served as a prominent student leader. In 1918, he passed his B.A. Honors and joined M.A., but the Khilafat and Non-Co-operation Movement led by Mahatama Gandhi, inspired him to leave the government administered college.

Recommended Lists:

Recommended Lists:

Career

In 1920, he led a small group of students and teachers and together they founded the National Muslim University at Aligarh in October 1920. Five years later, they shifted the university to Karol Bagh before finally shifting it to Jamia Nagar in New Delhi, where it eventually was re-christened as Jamia Milia University.

For two years, from 1920 to 1922, he took up the position of a teacher at Jamia Milia University. However, his deep embedded interest in education invoked yet again and he moved to Germany to gain his PhD degree in Economics from the Frederick William University of Berlin, which he eventually bagged in 1926.

It was in Germany that he came out with a collection of the best works of the greatest Urdu poet Mirza Assadullah Khan 'Ghalib'.

Upon returning to India, while other political bigwigs actively involved themselves in politics and Mahatama Gandhi's Swaraj and Civil Disobedience Movement, he took a different approach and aimed to contribute in the freedom struggle by using education as the chief tool.

In 1927, He took over as the head of Jamia Milia Islamia University, which had steeply declined in popularity and was facing the threat of closure due to financial constraints. He aimed to revive the university.

For the next twenty-two years, he tirelessly worked uplifting the academic and managerial standard of the university. It was under his leadership that the educational institute not just managed to stay afloat, but contributed in the Indian struggle for freedom from the British Rule.

The educational institute under his leadership stuck to its objective of spreading education among the masses. He strongly believed in the fact that national renaissance could not just be gained through active politics all alone. Reformative education would play a dominant role as well.

Continue Reading Below

As an educator and teacher, he propagated the teaching of Mahatma Gandhi and Hakim Ajmal Khan and experimented with value-based education. No sooner, he became one of the most celebrated educational thinkers of the country

He thence became an active member of initializing several educational reform movements in India. It was due to his constant and untiring efforts that he gained appreciation from arch political rivals like Mohammad Ali Jinnah as well.

In 1937, when Congress won a majority and successfully formed an interim government, a national educational conference was called upon to establish a national policy of education. He along with Gandhi supported a work-centred education instead of the book-centred one.

On October 23, 1937, he was elected as the Chairman of the Education Committee. His work involved formulating a scheme of basic education as discussed in the conference. He submitted his report on December 1937.

In 1948, soon after India gained independence, he became the Vice Chancellor of the Aligarh Muslim University, which faced a crisis situation, as some of its teachers were actively involved in the partition of the country and vouched their support for creation of a separate state of Pakistan.

Following his term as a Vice Chancellor, he was nominated to the Upper House of the Parliament in 1956. However, just after a year of being a Rajya Sabha member, he was appointed as the Governor of State of Bihar, a position he served for five years, from 1957 to 1962.

In 1962, he was appointed as the Vice President of India. He held the profile for a full five year term, before being elected to the chair of the President of India on May 13, 1967. With this, he created history by being the first Muslim to occupy such a prestigious post.

Continue Reading Below

During his presidential tenure, he marvelled all with his gentleness, courteousness and sense of humanity. He was kind and tender to all irrespective of their social, political and economic status. He led four state visits to Hungary, Yugoslavia, USSR and Nepal.

Major Works

He not only founded Jamia Milia Islamia University but served as its Vice Chancellor as well. He has contributed so much to the institution that the history of the two has become inseparable and identical

Awards & Achievements

In 1954, he was awarded Padma Vibhushan

In 1963, he was conferred with India's highest national honour, Bharat Ratna.

Personal Life & Legacy

Following the tradition of early marriage, he married at the age of 18 in 1915 to Shah Jahan Begum. The couple was blessed with two daughters, Sayeeda Khan and Safia Rahman.

His grandson, Salman Khurshid, took forward his political legacy by serving as a Congress politician. He even took up the profile of the Foreign Minister of India in the former government.

He breathed his last on May 3, 1969 thus becoming the first Indian President to die in office. He was buried on the campus of Jamia Milia Islamia in New Delhi, alongside his wife.A grand mausoleum was constructed in Jamia Milia Islamia in the honor of his contributions and works. The greatest contribution he made in his life also serves as the biggest example of a legacy of his work which runs till date in the form of Jamia Milia Islamia, which has become one of the most distinguished centres of learning in modern India.

Translate Wiki

to Spanish, French, Hindi, Portuguese

Article Title

- Dr Zakir Husain Biography

Author

- Editors, TheFamousPeople.com

Website

- TheFamousPeople.com

URL

-

https://www.thefamouspeople.com/profiles/dr-zakir-hussain-5298.php

Last Updated

- November 12, 2017

---

---

---