Alexander Lukashenko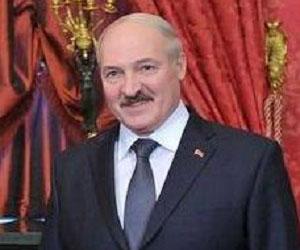 Quick Facts
Nationality: Belarusian
Famous: Presidents Belarusian Men
Age: 64 Years, 64 Year Old Males
Sun Sign: Virgo
Also Known As: Alexander Grigoryevich Lukashenko
Born in: Kopys
Famous as: President of Belarus
Height: 1.88 m
Family:
Spouse/Ex-: Galina Lukashenko
children: Dmitry Lukashenko, Nikolai Lukashenko, Viktor Lukashenko
religion: Atheism, Russian Orthodox Church
Continue Reading Below
Alexander Lukashenko is the current President of Belarus; he has been in the power since 1994. Before he ventured into politics, he worked in the Soviet Army and as director of a state-owned agricultural farm. Born in a remote village in northern Belarus just a few years after the end of World War II, Lukashenko and his mother were left to fend for themselves after his father abandoned the family. Since early childhood, Alexander Lukashenko became devoted to Leninist ideology, enrolling in the Mogilev Teaching Institute after high school. After graduating, Lukashenko spent three formative years as a political officer in the Soviet Border Guards. Returning home, Lukashenko married his childhood sweetheart, Galina Zhelnerovich. Lukashenko then took a leadership position in the Komsomol, or Communist Youth Wing. Later on Lukashenko, joined a state-owned agricultural farm in order to provide for his growing family. After a distinguished career managing a construction materials plant and enormous state-run farm complex, Lukashenko was elected as a deputy to the Supreme Soviet of the Republic of Belarus and served as the chairman of a key anti-corruption committee. Barely a year later, the Soviet Union fell apart and Lukashenko's hardline stance against corruption led to a surprise win for him in the first presidential elections in newly-independent Belarus. Relying on the ideological concepts mastered in his youth, Lukashenko has remained a steady autocratic hand at the helm of his country throughout the turbulent decades since the collapse of the Soviet Union.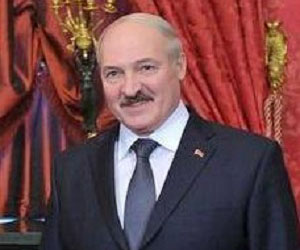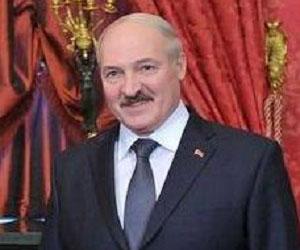 Recommended Lists:
Recommended Lists:
Continue Reading Below
Childhood & Early Life
Alaxendar Lukashenko was born on August 30, 1954, in the settlement of Kopys in the Vitebsk voblast of the Belorussian Soviet Socialist Republic. Lukashenko's father and mother never married; as a result he was ostracized and teased by his classmates during childhood.

A dedicated student of the philosophy of Vladimir Lenin, Lukashenko originally planned to become a political teacher, a prestigious position in the Soviet Union. He graduated from the Mogilev Pedagogical Institute in 1975 and the Belarusian Agricultural Academy in 1985.

Recommended Lists:

Recommended Lists:

Career

He served in the Soviet Border Troops from 1975 to 1977 and in the Soviet Army from 1980 to 1982.

In 1982, he left the army and became the deputy chairman of a collective farm. Later on he became director of a state-owned agricultural plant and construction materials plant.

In 1990, Lukashenko was elected to the Supreme Soviet of Belarus, where he served as chairman of a key anti-corruption committee.

On July 10, 1994, after a grueling contest against five other more senior candidates, Alexander Lukashenko garnered 80.3% of the vote in the second-round to become the first president of independent Belarus.

Facing a possible impeachment in 1996, Lukashenko briefly disbanded the parliament before reconstituting it with more sympathetic deputies.

In July 1998, Lukashenko closed a government building called the Drazdy Complex which housed the embassies of several nations. Several western countries, including the United States, protested the closure by withdrawing their ambassadors and imposing a wide-ranging travel ban on Lukashenko.

After instituting a number of reforms to entrench his position, Lukashenko was re-elected as president on September 9, 2001.

Continue Reading Below

In October of 2004, voters in Belarus approved an amendment to the constitution that eliminated the limit on presidential terms. Previously, the president had been limited to two terms in office.

On March 19, 2006, despite rigging election results against himself, Lukashenko was elected to a third term in office with 86% of the vote. Although he had won 93.5% of the vote, he wanted a relatively modest victory and directed the government to announce a result of 86%

On December 19, 2010, Lukashenko coasted to a comfortable victory in the first round and was re-elected to a fourth term in office with 79.6% of the vote.

Although initially close to Russian President Vladimir Putin, in the past year Lukashenko has emerged as a regional peace broker, negotiating several key ceasefire agreements between government and rebel forces in neighboring Ukraine.

Major Works

Although often derided as "Europe's last dictator", Alexander Lukashenko remains popular at home for his steady management of the country as Belarus emerged from being a minor appendage of the Soviet Union to become a key player in eastern European politics. While other leaders in neighboring post-Soviet countries have struggled to transition from classical authoritarian policies to free market economics and political debate that often culminate in revolutions and wide-scale civil unrest, Lukashenko has successfully managed to chart a middle course for Belarus.

Awards & Achievements

He has been in the power for more than 20 years and has won four successive elections for the office of the President of the Belarus.

Personal Life & Legacy

Lukashenko married his childhood love, Galina Zhelnerovich, in 1975. The couple has two sons Viktor and Dmitry. Although still legally married, they have separated.

Lukashenko also has an illegitimate son named Nikolai. Although unconfirmed, it is suspected that Nikolai's mother is Irina Abelskaya, who once served as Lukashenko's personal physician.

Net Worth

A Wikileaks cable estimated that President Alexander Lukashenko has amassed a hidden fortune of approximately 9 billion dollars after 20 years in office. Nonetheless, Lukashenko's salary as president is just $33,837 a year, making him officially one of the Top 10 Poorest Presidents in the World.

Trivia

In 1991, Lukashenko was the only local member of the parliament to vote against Belarus declaring independence from the Soviet Union.

His presidential campaign slogan in 1994 was ""Defeat the mafia against the Conspiracy of The New World Order and Zionism!".

Lukashenko is unabashedly bigoted against gay people, once stating, "If a woman is a lesbian, it's a man's fault" on national television. He was once quoted as saying, "It's better to be a dictator than a homo".

Translate Wiki

to Spanish, French, Hindi, Portuguese

Article Title

- Alexander Lukashenko Biography

Author

- Editors, TheFamousPeople.com

Website

- TheFamousPeople.com

URL

-

https://www.thefamouspeople.com/profiles/alexander-lukashenko-5651.php

Last Updated

- July 30, 2017

---

---

---