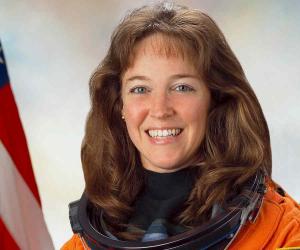 .
Famous As: Naval flight officer, Astronaut, Engineer, Test pilot
Birthdate: May 10, 1963
Sun Sign: Taurus
Birthplace: Washington, D.C.
Former NASA astronaut and U.S. Navy captain Lisa Nowak was part of the STS-121 mission. She made headlines when she apparently attempted to kidnap Air Force captain Colleen Shipman, who was getting into a relationship with astronaut William Oefelein, who had previously dated Nowak. Nowak was subsequently dismissed from NASA.