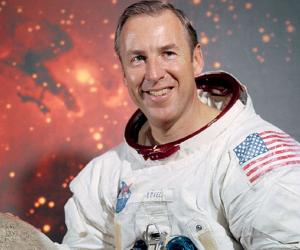 .
Famous As: Astronaut
Birthdate: March 25, 1928
Sun Sign: Aries
Birthplace: Cleveland, Ohio, United States
Retired American astronaut Jim Lovell commanded the iconic Apollo 13 mission and was one of the first three human beings to fly to the Moon, orbit it, and get back to Earth. He had also been a US Navy captain. Following his retirement, Lovell launched a restaurant in Lake Forest.