Pierre-Auguste Renoir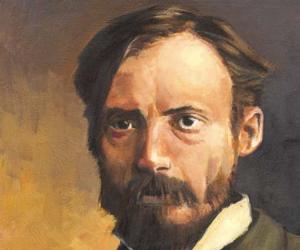 Quick Facts
Birthday: February 25, 1841
Nationality: French
Famous: Artists French Men
Died At Age: 78
Sun Sign: Pisces
Also Known As: Auguste Renoir, Renoir
Born in: Limoges
Famous as: Painter
Family:
Spouse/Ex-: Aline Charigot
children: Claude Renoir, Jean Renoir, Pierre Renoir
Died on: December 3, 1919
place of death: Cagnes-sur-Mer
More Facts
education: 1864 - École nationale supérieure des Beaux-Arts
Continue Reading Below
The French are known for being the leading lights in the field of the arts and over many centuries they have produced plenty of artists, musicians, film makers who have gone on to become trailblazers in their chosen fields. In that regard, Pierre-Auguste Renoir is one of the giants in the firmament of French artists and indeed one of the greatest artists the world has ever seen owing to the new techniques that he ushered in. Throughout his life he experimented with new styles in order to get to the very pinnacle of artistic refinement and it is not really a surprise that he is regarded as a giant by painters across generations. Renoir's paintings are housed at some of the most famous museums in the world and private collectors pay tens of millions of dollars to get hold of his most famous works in order to add to their collection. Renoir's paintings are studied by arts students in universities across the world in order to impart a deeper knowledge to up and coming painters about the school of painting that the great French artist pioneered. Renoir, like many other artists lived a pretty interesting life as well.
Recommended Lists:
Recommended Lists:
Continue Reading Below
Childhood & Early Life
Pierre-Auguste Renoir was born to Leonard Renoir and Marguerite Merlet in the city of Limoges, Haute-Vienne, France on 25 February, 1841. His father Leonard used to work as a tailor and there were sixother children in the family.

The family moved to Paris in 1845 when Pierre-Auguste Renoir was only 4 years old but in retrospect it worked out well for him since Paris was without doubt the art capital of France at the time.

Renoir showed his talents as an artist quite early and his parents recognised that; which is why his father took him to work at a porcelain factory in the year 1854. At the factory, Renoir was primarily tasked with drawing flowers on plates and other porcelain products.

In 1862, Renoir decided to learn painting and enrolled at the evening classes at Ecole des Beaux-Arts. Simultaneously, he also apprenticed with the Swiss artist Charles Gleyre at his studio.

Continue Reading Below

Recommended Lists:

Recommended Lists:

Career

During the early years of his career as an artist Pierre-Auguste Renoir struggled with his finances and often did not have money to purchase new paint. However, in 1868, he finally tasted success when his work 'Lise with a Parasol' was appreciated at the Paris Salon.In 1870, he was drafted into the French Army for the war against Germany. He was part of cavalry unit but fell ill with dysentery and hence did not see any action during the war. In 1871, Pierre-Auguste Renoir came back to Paris and along with some of his friends including Pissarro, Monet, Cézanne and Edgar Degas, formed a group which decided to show their works on their own.

The works were exhibited in Paris in 1874 and the exhibition came to be known as the first Impressionist exhibition. Renoir's works were particularly praised by the art critics of the day.In 1876, at the second Impressionist exhibition Renoir exhibited two of his masterpieces that are still regarded as two of the most important impressionist paintings: 'Dance at Le Moulin de la Galette' and 'The Swing'.

It was at the Salon exhibition in Paris in the year 1879 that Pierre-Auguste Renoir became well-known among mainstream artistic circles as he was among impressionist painting aficionados when his paintings 'Mme Charpentier' and 'her Children' became a huge hit.

Following health troubles Renoir lived in Guernsey in the year 1883 during the summer and the picturesque landscape of the island inspired some of the work that he completed during the month that he was there. Renoir completed 15 paintings in total during this time.

In 1894, Renoir's ability to paint was severely affected as he was afflicted with rheumatoid arthritis and although he was helped in this regard by an assistant; he did not produce any remarkable till the end of his career.

Major Works

In a career spanning close to 5 decades, Pierre-Auguste Renoir produced plenty of masterpieces and it is difficult to pinpoint one particular work but if one painting is to be picked then most art critics state that his 1874 painting La Loge is perhaps his most important work. It depicts a contemporary urban couple in France.

Personal Life & Legacy

Renoir was in a relationship with model Aline Victorine Charigot for many years and he eventually married her in 1890 but not before the couple had their first child, Pierre, five years earlier. The couple had two other sons: Jean and Claude.

Renoir died on 3 December 1919 at Cagnes-sur-Mur, which is a village located in the province of Alpes Cote d'Azur.

Renoir was considered a giant of his era and his paintings find their place of pride at Louvre, the famous Parisian museum alongside the works of some of the biggest painters of the world.

Translate Wiki

to Spanish, French, Hindi, Portuguese

Article Title

- Pierre-Auguste Renoir Biography

Author

- Editors, TheFamousPeople.com

Website

- TheFamousPeople.com

URL

-

https://www.thefamouspeople.com/profiles/pierre-auguste-renoir-6662.php

Last Updated

- October 03, 2017

---

---

---