John Davis Long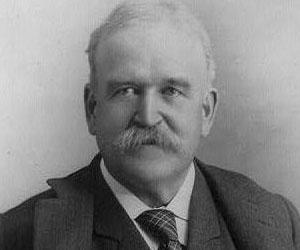 Quick Facts
Birthday: October 27, 1838
Nationality: American
Famous: Lawyers Political Leaders
Died At Age: 76
Sun Sign: Scorpio
Also Known As: John D. Long
Born in: Buckfield, Maine
Famous as: Lawyer, Politician & Writer
political ideology: Republican Party
Family:
Spouse/Ex-: Agnes Pierce
father: Zadoc Long
mother: Julia Temple (Davis) Long
children: Helen Long, Margaret Long, Pierce Long
place of death: Hingham, Massachusetts
U.S. State: Maine
Ideology: Republicans
More Facts
education: Harvard University
Continue Reading Below
John Davis Long was an American politician, lawyer and writer, and served as the Secretary of the Navy during the Spanish-American War. Long brought in many reforms during his time in the politics. He was born in Buckfield and studied law from Harvard Law School. After his stint with law first in Buckfield and then in Boston, Long went into politics. He started his political career by taking part in the local politics and soon became the member of the Massachusetts House of Representatives. He was also the speaker of the house and served tenure as the lieutenant governor of Massachusetts. He served around six years in the United States Congress and took a break from politics for some time to practice law in Massachusetts. He then served as the U.S. Secretary of Navy from 1897 to 1901, during which Spanish-American War broke out and Long was responsible for taking major Navy decisions at the time. He resigned from his position in 1901 and went back to practicing law until his death in 1915.
Recommended Lists:
Recommended Lists:
Continue Reading Below
Childhood & Early Life
John D. Long was born in Buckfield, Maine, to Zadoc Long and Julia Temple Long. He attended Hebron Academy, for his primary studies and later graduated from Harvard in 1857, as a part of Phi Beta Kappa.

He used to write for a student magazine at Harvard. He also founded a private journal and maintained it for the rest of his life. He was so good at writing that he was asked to write an ode for his graduation ceremony.

After graduating, he became the headmaster of the Westford Academy in Westford, Massachusetts for 2 years. Later, he took admission in the Harvard Law School. He practiced law without any success in Buckfield and later went to Boston.

Recommended Lists:

Recommended Lists:

Career

After his stint with law in Boston, Long became more and more interested in politics and involved himself at the local level in Hingham in 1870. He got a spontaneous Democratic nomination for a seat in Massachusetts House of Representatives but lost.

He again got nominated by Democrats and reformist Republicans for a seat in the Massachusetts House of Representatives but lost the election again in 1872, which convinced him to become more of a Republican.

In 1874, Long presided over the state Republican convention and won election to the state legislatures. He supported Alexander H. Rice, the successful gubernatorial candidate.

He was elected to the post of speaker in 1876 and supported Benjamin Bristow in his Republican presidential nomination, in an effort to widen his reform views. Soon after, Long won the lieutenant governor nomination.

His tenure as the governor was rather monotonous, during which he tried to bring reforms in society in his own way. During this time, he wrote a verse translation of Virgil's 'Aeneid'.

When Long's term as the governor ended, he was elected to the United States Congress in 1882. His time in the Congress was also without much event. He served the Congress for 6 years and administrated pensions and Navy finances, etc.

From 1889, after his tenure ended with the Congress, Long decided not to continue with it and spent the next 8 years of his life practicing private law. His main clientele was of corporate nature and was still active in the Republican Party Circles.

Continue Reading Below

From 1889-1897, Long was on the committee to administer the expansion of the Massachusetts State House. But soon after his tenure with the committee ended, he was chosen to be the Secretary of the Navy by the United States Senate.

During his time as the Secretary of Navy, tension started to build between Spain and America, but Long was of the view that there would be no war. In 1898, he was compelled to make plans for a war after 'Maine' exploded at Havana.

After the Spanish-American war broke out, Long oversaw Navy's activities throughout the war. He was the one who ordered to neutralize the Spanish fleet in the Philippines, the seizure of Spanish Guam, etc.

A lot of pressure built on the navy during the war, therefore Long appointed a permanent advisory staff after the war settled, in 1900. The appointed team was to unify the work of the Office of Naval Intelligence and make war plans and preparations.

Around the same time, Long was seen as a potential vice president candidate but he failed to get the ticket as Henry Cabot Lodge did not want him to win the ticket.

In 1901, Long resigned from his position as the Secretary of the Navy and returned to Massachusetts, where he went back to practicing private law and served as president of the Puritan Trust Company. He followed this lifestyle until his death.

He published 'The New American Navy', a history of Spanish-American War and the role and development of American Navy in it, in 1903. He also funded the set up of a public library in Buckfield called 'Zadoc Long Free Library'.

Recommended Lists:

Recommended Lists:

Personal Life & Legacy

He got married to Mary Woodford Glover in 1870 and they both lived in Hingham, Massachusetts. They had two daughters together: Margaret Long and Helen Long. Mary died in 1882.

Long got married again in 1886 to Agnes Pierce. She was a teacher and a daughter of a Universalist minister. They both had a son together: Pierce Long. He died in 1915 in Hingham, Massachusetts.

Trivia

While Long was practicing private law in Massachusetts after his long stint with Congress, he suffered from a nervous breakdown that forced him to take a break from his legal practice.

Long was not liked by Henry Cabot Lodge, who opposed his selection as the Secretary of the Navy and he helped Theodore Roosevelt to secure the position of Assistant Secretary to make sure that Long did not spend his tenure peacefully as Roosevelt's views over the development of the Navy were strikingly different from Long's.

Translate Wiki

to Spanish, French, Hindi, Portuguese

Article Title

- John Davis Long Biography

Author

- Editors, TheFamousPeople.com

Website

- TheFamousPeople.com

URL

-

https://www.thefamouspeople.com/profiles/john-davis-long-1894.php

Last Updated

- October 13, 2017

---

---

---