John Wilkes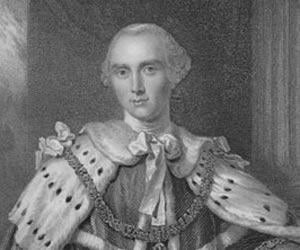 Quick Facts
Birthday: October 17, 1725
Nationality: British
Famous: Political Leaders British Men
Died At Age: 72
Sun Sign: Libra
Born in: Clerkenwell, London
Famous as: English journalist
Family:
Spouse/Ex-: Mary Meade
father: Israel Wilkes
mother: Sarah (née Heaton)
siblings: Charles Wilkes
children: Mary (known as Polly)
Died on: December 26, 1797
place of death: London
City: London, England
Founder/Co-Founder: Joiners' Company
More Facts
education: University of Leiden
Continue Reading Below
John Wilkes, who was famous as a libertine of his age, was a journalist, best remembered for introducing the first 'bill' in the British Parliament. During his time the British Parliament was rampant with corruption and malpractices which impacted its economy and as well its governance. As an exponent of public liberty, he involved himself in active politics and stood in opposition to the government. He launched virulent attacks on the reigning king and his government (while in the House of Commons) for which he was expelled from the Parliament and was dubbed as an 'outlaw'. Encountering failure every time he stood for Parliament elections, he decided that press is the only way to combat the government. Acting as an anti-government campaigner he led some protests and published articles disapproving the administration, several of which were directed towards the king and the Prime Minister. As expected, he earned the spite of the government officials and was imprisoned a number of times for having committed libel against the authority. Also, there were several bans imposed on the press by the government to inhibit the media from publishing undesired news. However, Wilkes did not give in to any pressure or punishment and fought religiously for the liberty of the press. Scroll down and acquaint yourself with this indomitable personality.
Recommended Lists:
Recommended Lists:
Continue Reading Below
Childhood & Early Life
John Wilkes was born to a famous distiller Israel Wilkes and Sarah. For his elementary education he was sent to a school in Hertford and was later educated under a private tutor.

He went to the University of Leiden in the Dutch Republic for higher studies where he chanced upon Andrew Baxter, a Presbyterian priest whose religious ideologies influenced him.

Continue Reading Below

Recommended Lists:

Recommended Lists:

Career

In 1749, he was elected into the Royal Society and was appointed High Sheriff of Buckinghamshire in 1754.

In 1757, he was elected in the parliamentary elections of Aylesbury and in 1961 he was re-elected. He became a member of the Hellfire Club, a gathering place for men and women from the high societies.

Wilkes was a supporter of the 'Seven Years War' in which Britain was involved and was incensed by the fact that the new PM of Britain, John Stuart, 3rd Earl of Bute, made peace talks with France. To fight against this, in 1762, he launched a weekly publication, 'The North Briton' which condemned the Prime Minister.

In 1963, he was accused of seditious libel as he disparaged the speech given by King George III on Paris Peace Treaty and was imprisoned on April 30. However, he was released as per the rule that as a Member of the Parliament one could not be arrested on the charges of libel.

Nevertheless, he did not retreat from his aggressive and destructive radicalism. He composed an obscene poem with Thomas Potter, a politician for which he was once again charged with seditious libel and was declared an outlaw on 19 January 1764.

After being released he participated in the parliamentary elections and was elected to the Parliament of Middlesex. Once again, due his notoriety he was imprisoned on 10 May 1768 and in 1769, he was banished from the Parliament.

He stood for re-elections time and again, but every time the Parliament ruled him out on the grounds that he was an outlaw and therefore should not be elected.

Continue Reading Below

In April 1770, he was released from jail but was still prohibited to enter the House of the Commons. He was appointed as High Sheriff of Buckinghamshire and subsequently, joined a campaign for the freedom of press. In 1771, when the Parliament posed several restrictions on many London newspapers, he decided to act against it.

In 1774, he was elected as the Lord Mayor of London and while in power, he promoted religious tolerance in England and also asserted that the working class should take part in law-making.

However, towards the 1780, his popularity began to wane and in 1784 he returned to Middlesex country to take part in the elections there. Even there, he received very little support and therefore was forced withdraw his candidature.

He worked as a magistrate (officer holding both judicial and executive powers) in his homeland during his last years.

Major Works

When in the Parliament, he introduced the first 'Bill' for reforms in 1776, which was first of its kind in Great Britain.

Awards & Achievements

In 1749, he was elected as a fellow to the Royal Society of London for Improving Natural Knowledge.

Personal Life & Legacy

Wilkes married Mary Meade in 1747 and who gave birth to their only child, Mary. The couple separated in 1756 and he never married again. He died at the age of 72.

There are number of roads and places named after this radical activist. There is a Wilkes University, founded in 1933, in Pennsylvania in the city of Wilkes-Barre, both of which are named after him.

Trivia

This political radical and journalist of the 18th century happened to be a distant relative of the assassin, John Wilkes Booth, who killed the U.S. President, Abraham Lincoln.

Translate Wiki

to Spanish, French, Hindi, Portuguese

Article Title

- John Wilkes Biography

Author

- Editors, TheFamousPeople.com

Website

- TheFamousPeople.com

URL

-

https://www.thefamouspeople.com/profiles/john-wilkes-4902.php

Last Updated

- November 02, 2017

---

---

---