Henry Graham Greene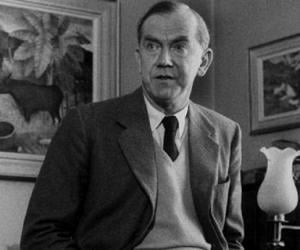 Quick Facts
Nationality: British
Famous: British Men The University of Oxford
Died At Age: 86
Sun Sign: Libra
Also Known As: Graham Greene
Born in: Berkhamste
Famous as: Novelist
Family:
Spouse/Ex-: Vivien
father: Charles Henry Greene
mother: Marion Raymond Greene
siblings: Elisabeth, Hugh, Raymond
children: Francis Hugh Greene, Lucy Greene
place of death: Corseaux
Diseases & Disabilities: Bipolar Disorder
More Facts
education: Balliol College, University of Oxford, Berkhamsted School
awards: 1981 - Jerusalem Prize
Dos Passos Prize
Edgar Grand Master Award
Continue Reading Below
Graham Greene, one of the most popular writers of the twentieth century, is also unquestionably one of the best novelists known to us. With almost all his novels being made into films, this prodigious writer had introduced to the world a new style of writing, which was interestingly "not a specifically literary style at all" (Evelyn Waugh). His works, most of which were based on the importance of religion, especially Catholicism are known for their appeal and readability and were never tedious. They would often deal with the aspects of good and evil, which lead either to salvation or damnation. However, he also wrote, what he classified as a series of 'entertainments' which include several thrillers. An introvert since childhood, Greene was sadly a victim of bipolar disease and would often go through spells of depression. In search of solace, he embraced religion and spiritualism, and thus, became an advocate of Catholicism. What he presented through his novels was a mental anatomy of an individual's life, marked by his/her happiness, misery and proximity to spiritualism, which ultimately decide his/her fate. Most of his stories are gloomy and tragic, with his characters grappling with the mundane struggles of life. Learn more about this great writer, in the biography below.
Recommended Lists:
Recommended Lists:
Childhood & Early Life
Greene was born in St. John's House, the boarding house of school, where his parents lived and his father was the school's housemaster. His family was the descendant of the wealthy and influential owners of the Greene King brewery.

He attended the St. John's House in 1910, where his father was appointed the headmaster. As a student he was quiet and reserved, which made him vulnerable to bullies.

Severely depressed, he tried to commit suicide a number of times, for which in 1920, at the age of 16, he was sent to London to be treated through psychoanalysis.

Six months later, he returned to school and in 1922, and for a brief period he was a part of the Communist Party of Great Britain.

'Babbling April', his first set of poems was published in 1925, while he was at the Balliol College, Oxford, from where he graduated with a second-class degree in history.

Recommended Lists:

Recommended Lists:

Career

At first he worked with the 'Nottingham Journal', before taking up the job of a copy editor with 'The Times' in 1926.

He published his first novel 'The Man Within' in 1929 to favorable reviews, which led him to quit his job the next year to concentrate on his writing fully.

In 1930, he published 'The Name of Action' and the 'Rumour at Nightfall', a couple of years later, both of which did not do well.

His novel 'Stamboul Train', published in 1932 was his breakthrough novel, which was later adapted into a film.

His next popular novel was 'A Gun For Sale' published in 1936 and was filmed no less than five times under several titles.

One of his best novels, 'Brighton Rock' was published in 1938 and was later adapted into films.

He wrote and published 'The Ministry of Fear' in 1943, a thriller, which he categorized as entertainment.

In 1951, he published 'The End of the Affair', a Catholic novel, based on a love affair.

He wrote his first play 'The Living Room', in 1953, in an attempt to write in other genres in literature.

Continue Reading Below

His last work in the genre of entertainment was 'Our Man in Havana' published in 1958, after which he stopped categorizing his works as novels and entertainments.

He published 'The Honorary Consul', in 1973, a thriller novel, which is one of his most favorite works.

His espionage novel, 'The Human Factor' was published in 1978 which was made into a film, a year later.

He published 'Monsignor Quixote', which is a pastiche of the great Spanish novel, Don Quixote in 1982, for which he received great critical acclaim. Three years later the novel was adapted into a TV film.

He published 'The Last Word', a short story in 1990, which was first published in 'The Independent'.

Major Works

'Brighton Rock', a murder thriller, by Greene is considered one of his best novels and was adapted for two films, one play, one radio dramatization and a musical.

'The Power and the Glory' published in 1940, was made into the film 'The Fugitive' in 1947. Though the book was slightly controversial as it seemed to "offend some Catholics", it is considered Greene's magnum opus by many.

Greene's 'The Heart of the Matter' was a huge success and was listed in the '100 best English-language novels of the 20th century' by the Modern Library, an American publishing company, in 1998.

Awards & Achievements

For the movie 'The Fallen Idol', based on his short story 'The Basement Room', Greene was nominated for an Academy Award for Best Adapted Screenplay in 1948.

In 1961, he was a runner up for the Nobel Prize in Literature, which was won by Yugoslav novelist, Ivo Andrić.

He was a recipient of the Jerusalem Prize in 1981, which is given to writers who write about individual freedom.

Personal Life & Legacy

Greene converted to Catholicism in 1926, before getting married to Vivien Dayrell-Browning, the next year.

They couple had two children Lucy, born in 1933 and Francis, born in 1936.

After his divorce in 1948, he never married again; however, he got involved in a relationship with Lady Catherine Walston, the wife of a famous British politician.

He died aged 86, after battling with leukemia and was interred in Corseaux cemetery, Switzerland.

For his contribution to literature a Graham Greene International Festival is held every year in Berkhamsted, his hometown. It is a four-day event which promotes the author's works through several conferences and workshops etc.

Trivia

This famous writer from Britain converted to Catholicism in 1926, after being influenced by his future wife.

Translate Wiki

to Spanish, French, Hindi, Portuguese

Article Title

- Henry Graham Greene Biography

Author

- Editors, TheFamousPeople.com

Website

- TheFamousPeople.com

URL

-

https://www.thefamouspeople.com/profiles/henry-graham-greene-1539.php

Last Updated

- October 12, 2017

---

---

---