Brock O'Hurn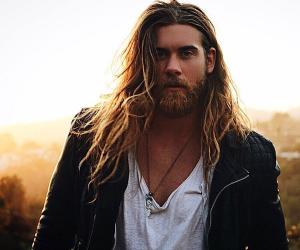 Quick Facts
Nationality: American
Age: 27 Years, 27 Year Old Males
Sun Sign: Leo
Born in: California
Famous as: Model, Actor, Instagram Star
Height: 2.01 m
Family:
father: Hurn
mother: Paige
siblings: Aspyn (Sisters) and Drake, Carly
U.S. State: California
Continue Reading Below
Brock O'Hurn is a six feet seven inches tall, all brawn, private personal trainer who lives in Los Angeles. He has also acted in a few movies and endorsed some selected products. Besides his professional work, he is a well-known Instagram star. In his younger days Brock weighed just 135 pounds and was six feet three inches off the ground. This tall and lanky boy was often made fun of by other children his age. Their taunts got him motivated to build his body to a respectable proportion. To achieve his goal, he began weight lifting as a sophomore in high school. Hours of hard work every day eventually paid. Brock matured to his present height and put on those extra pounds and muscles to make every other young man envy him and girls adore him. He has light blue eyes and long flowing brown hair that he has the knack of making his biggest asset. His shirtless photographs, with his hair tied up in a bun became a sensation. His aim in life is to make it big in the movies with his own franchise and it looks like nothing can stop him.
Recommended Lists:
Recommended Lists:
Continue Reading Below
The Meteoric Rise To Stardom
Everything did not come easy to Brock O'Hurn as it may seem. After high school, he briefly worked in his uncle's company that installed heating and cooling systems. Later, he looked for a regular job and worked with Abercrombie & Fitch and True Religion Stores for a while. Though the work was not exactly what he wanted to do in life, it taught him the value of customer service and helped him overcome his initial shyness.

Brock was regular with weights and as his body developed, he started training others online. His clients found his tips to be good and his own physique was something for them to emulate. Finally, he moved to Los Angeles to become a professional personal trainer. Brock became regular on social media and is considered the perfect human species by his fans. His 6' 7", 250 pound, macho frame makes him stand tall above others. All he had to do was post a few photographs of himself with his hair tied up in a bun or hair down over his shoulders and his Instagram account went viral with fans of all ages.

A video posted on Facebook with the caption 'In Light of Man Bun Monday and No Shave November, Lets Do It!', to the R&B artist Party Next Door's song 'Muse', generated five million views. His younger days of working in the store taught him to be humble and well mannered. He is very social and ever ready to be photographed with anybody to build his portfolio. Though Brock projects the image of an easy going, fun loving handsome guy; there are hours of hard work in the gym that keep him fit. His main exercise is with weights. Brock makes it a point to be courteous and pleasant with people, especially the ladies.

He has also done a number of advertisement campaigns for fitness and health related products. One thing he ensures is that the products he endorses are genuine. He has also endorsed social causes and issues like wild life preservation. One of his campaigns was in Kenya to save the Elephant.

He has acted in a few movies including 'Boo! A Madea Halloween' (2016), 'Boo Close to Home' (2016) and 'Boo 2! A Madea Halloween (2017).

As of April 2017, he has an estimated net worth of $ 300,000. He also runs a jewellery line called 'Ebb & Flow'. His ultimate aim is to make his own franchise.

Recommended Lists:

Recommended Lists:

Behind The Curtains

O'Hurn was born in California on August 19, 1991 to Paige and Hurn. He grew up in Southern California in a large family of four children, with sisters, Carly and Aspyn and brother, Drake. He was the second oldest child in his family of Irish decent.

His parents divorced when he was nine years old and he was brought up mainly by his mother. As a child he went to nine different schools in Orange County, Palm Springs and San Bernardino due to which his education suffered but he learnt to make new friends and mix with people.

He liked the music of 'Guns and Roses' and wanted to build his body. He is a close friend of boxer and actor, Victor Ortiz, and enjoyed going out with him to witness the live shows of 'Randy Rogers Band'.

He loves reading and has a goal to try and read a book a day. Among other things, he loves eating pizza and is an expert at making funny shapes with his tongue. Though he has a lot of admires, his status is still single and he is not in any serious relationship with anyone.

Recommended Lists:

Recommended Lists:

Translate Wiki

to Spanish, French, Hindi, Portuguese

Article Title

- Brock O'Hurn Biography

Author

- Editors, TheFamousPeople.com

Website

- TheFamousPeople.com

URL

-

https://www.thefamouspeople.com/profiles/brock-ohurn-32474.php

Last Updated

- January 05, 2018

---

---

---