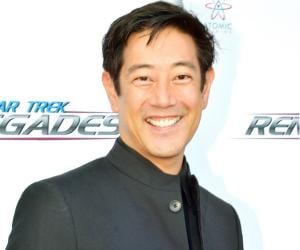 .
Famous As: Electrical engineer
Birthdate: October 23, 1970
Sun Sign: Libra
Birthplace: Los Angeles, California, USA
Grant Masaru Imahara, a Japanese-American electrical engineer, roboticist, television host and actor, began his career at Lucasfilm, where he got involved with several big budget films including Star War franchise. Later, he joined MythBusters as a member of Build Tea and was well-known for his contribution in it. His other important works include White Rabbit Project, BattleBots, Star Trek Continues etc.