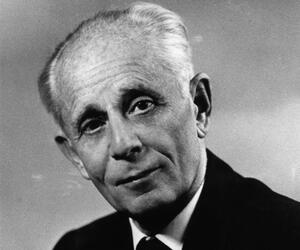 .
Famous As: Endocrinologist
Birthdate: January 26, 1907
Sun Sign: Aquarius
Birthplace: Vienna, Austria
Died: October 16, 1982
Born to a doctor father, Hungarian-Canadian endocrinologist Hans Selye grew up to be nominated for the Nobel Prize in Physiology or Medicine 17 times but never won it. He is remembered for his ground-breaking work the medical impact of stress on the human body, also known as stress response.