Woody Harrelson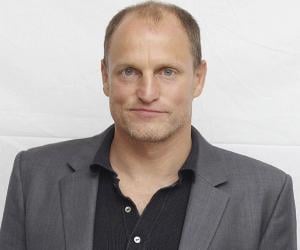 Quick Facts
Nationality: American
Famous: Quotes By Woody Harrelson Cast of Cheers
Age: 57 Years, 57 Year Old Males
Sun Sign: Cancer
Also Known As: Woodrow Tracy Harrelson
Born in: Midland
Famous as: Actor, Activist
Height: 5'10" (178 cm), 5'10" Males
Family:
Spouse/Ex-: Laura Louie (m. 2008), Nancy Simon (m. 1985–1986)
father: Charles Harrelson
mother: Diane Lou Oswald
siblings: Brett Harrelson, Jordan Harrelson
children: Deni Montana Harrelson, Makani Ravello Harrelson, Zoe Giordano Harrelson
Personality: ESFJ
Ideology: Anarchists
U.S. State: Texas
More Facts
education: Hanover College (1983)
Continue Reading Below
Woody Harrelson is one of the accomplished actors who has to his credit a long list of successful films, stage shows and television series. Born in Midland, Texas, he aspired to become an actor since his college days. After completing his degree in theatre arts and English, he pursued a career in acting. While the NBC sitcom, 'Cheers' marked his television debut, his film career began with the movie 'Wildcast'. Since then, there has been no looking back for this highly talented and gregarious actor who found key roles in popular films such as 'White Men Can't Jump', 'Natural Born Killers', 'Indecent Proposal' and so on. The high point in his career came with the release of the films, 'The People Vs Larry Flynt', 'No Country for Old Men' and 'The Messenger'. These three films shaped his career considerably. While both 'The People Vs Larry Flynt' and 'The Messenger' won him Academy Award and Golden Globe nominations, 'No Country for Old Men' was a highly successful film winning an Academy Award in Best Film category.
Recommended Lists:
Recommended Lists:
Continue Reading Below
Childhood & Early Life
Woody Harrelson was born on July 23, 1961 to Diane Lou and Charles Voyde Harrelson in Midland, Texas. He has two siblings, brothers Jordan and Brett.

When young Harrelson was just seven years old, his father was convicted with life sentence for the murder of Federal Judge John H. Wood, Jr. As such, he was mostly raised by his mother for much of his life at Lebanon, Ohio, his mother's native city.

He completed his formal education from Lebanon High School. In addition to studying, he apprenticed as a woodcarver at Kings Island Amusement Park.

After completing his high school graduation, he moved to Hanover to enrol himself at the Hanover College. It was there that he became a part of the Sigma Chi fraternity. In 1983, he completed his B.A. in theatre and English.

Continue Reading Below

Recommended Lists:

Recommended Lists:

Career

Immediately after finishing his studies, he briefly worked in the New York theatre. In 1985, he made his professional debut with the role of a bartender, Woody Boyd, in the already popular NBC sitcom, 'Cheers', which was on its fourth season.

What started off as a mere replacement of the character of Coach played by Nicholas Colasanto in 'Cheers', lasted for four seasons until 1989! What's more, he even earned himself five Emmy Awards nominations, eventually winning one. His performance in the series brought him much popularity and fame.

While his television career was on-going, he did not forego stage career completely and was seen in a couple of plays including, 'Brooklyn Laundry', 'Furthest From the Sun' and so on.

He made a foray into the big screen while working on 'Cheers' with the 1986 released film, 'Wildcats', a football comedy in which he made a cameo appearance. Following this, he was seen in the movies, 'White Men Can't Jump', 'Money Train', 'LA Story' and so on.

His film career took off to a great start with the film, 'Indecent Proposal' where he was cast opposite Robert Redford and Demi Moore. The film was a grand success and grossed a total of over $265,000,000 at the box office.

Immediately after the success of the film, 'Indecent Proposal', he was seen playing a lead role in Oliver Stone's controversial flick 'Natural Born Killers' opposite Juliette Lewis. He followed this up with the Michael Cimino film 'The Sunchaser' and comedy 'Kingpin'.

His film career actually zoomed up after the Miloš Forman film 'The People vs. Larry Flynt', wherein he was seen playing the character of Larry Flynt. The film was hugely successful with his performance earning much acclaim. He even gained nominations in the Best Actor category from prestigious award functions.

Continue Reading Below

His career had no looking back after the release of 'The People vs. Larry Flynt'. He bagged himself couple of lead roles in serious films, beginning with the 1997 war film 'Welcome to Sarajevo' and 'Wag the Dog' in which he had a featured role.

In 1998, he was seen in the thriller movie Palmetto. He followed this up with the war film, 'The Thin Red Line' in which he played the role of Sergeant Keck. The film was exceptionally brilliant and was a box office success. It was widely appreciated and accepted by audience and critics, winning seven Academy Award nominations

In the next couple of years, he starred in two other films such as 'The Hi Low Country' and 'Play It to the Bone'. In 1999, he reprised his role of Woody Boyd in the Cheers spin off success Frasier.

He took a hiatus from films for some time. During this time, he was seen making cameo appearances in television series such as 'Will & Grace', 'The Colbert Report' and so on. He even concentrated on his stage career and was seen in several plays such as 'The Rainmaker', 'The Late Henry Moss', 'On An Average Day' and 'This is Our Youth'

He returned to the big screen in 2003, with the comedy film, 'Anger Management' in which he co-starred with Galaxia. Furthermore, he appeared in the action film, 'After the Sunset' and Spike Lee film, 'She Hate Me'

Year 2005 was an eventful one for this talented actor as three of his films were slated to be released. These include, 'The Big White', 'North Country' and 'The Prize Winner of Defiance, Ohio'. He followed them with the film, 'A Scanner Darkly' and animated film, 'Free Jimmy'.

In 2007, his career graph experienced yet another big leap as his film 'No Country for Old Men', a crime thriller, went on to bag the prestigious Academy Award. The film became very popular for its amazing plot, terrific acting and some noteworthy direction.

Continue Reading Below

He followed this up with the film, 'Battle in Seattle' in which he played the role of a Seattle police officer. Other films that he was cast in include, 'Semi-Pro', 'Seven Pounds' and 'The Messenger'. The latter was a huge hit and won him several nominations and awards.

He was next seen playing a character in the horror comedy 'Zombieland', which he followed up with Roland Emmerich's '2012'. In 2010, he starred in the futuristic western martial arts film 'Bunraku' and followed up with the film, 'Friends with Benefits'. Recently, he was cast as Haymitch Abernathy in the film 'The Hunger Games'

Recommended Lists:

Recommended Lists:

Awards & Achievements

His performance in the NBC sitcom, 'Cheers', helped him bag American Comedy Award for Funniest Newcomer in 1987. Moreover, he won Primetime Emmy Award for Outstanding Supporting Actor in a Comedy Series in 1989.

He was bestowed with the Screen Actors Guild Award for Outstanding Performance by a Cast in a Motion Picture for the film, 'No Country for Old Men'.

Year 2009 helped him attain several awards such as Independent Spirit Award for Best Supporting Male, National Board of Review Award for Best Supporting Actor and San Diego Film Critics Society Award for Body of Work for the film 'The Messenger'.

In 2011, he won African-American Film Critics Association Award for Best Actor for the film, 'Rampart'.

Recommended Lists:

Recommended Lists:

Personal Life & Legacy

He went into the wedlock with the daughter of playwright Neil Simon, Nancy Simon in 1985. Interestingly, the very following day the couple intended for divorce but ended up living together for ten months before separation.

In 2008, he tied the nuptials with his long-time girlfriend, Laura Louie. The couple has been blessed with three daughters, Deni Montana, Zoe Giordano, Makani Ravello.

Trivia

This American actor is blessed with three daughters whom he refers to as the 'Goddess trilogy'.

He is an ethical vegan and raw foodist.

1. Three Billboards Outside Ebbing, Missouri (2017)

(Comedy, Crime, Drama)

2. No Country for Old Men (2007)

(Drama, Crime, Thriller)

---

3. War for the Planet of the Apes (2017)

(Sci-Fi, Thriller, Action, Adventure, Drama)

4. Nanking (2007)

(War, Biography, History)

---

---

5. The Hunger Games: Catching Fire (2013)

(Sci-Fi, Mystery, Adventure, Thriller, Action)

6. Zombieland (2009)

(Horror, Sci-Fi, Comedy, Adventure)

---

---

---

7. Seven Pounds (2008)

(Romance, Drama)

8. The Thin Red Line (1998)

(Drama, War)

---

---

---

---

| | | |
| --- | --- | --- |
| 1989 | Outstanding Supporting Actor in a Comedy Series | Cheers (1982) |

| | | |
| --- | --- | --- |
| 1994 | Best Kiss | Indecent Proposal (1993) |

Translate Wiki

to Spanish, French, Hindi, Portuguese

Article Title

- Woody Harrelson Biography

Author

- Editors, TheFamousPeople.com

Website

- TheFamousPeople.com

URL

-

https://www.thefamouspeople.com/profiles/woody-harrelson-4210.php

Last Updated

- August 25, 2018

---

---

---