Sheena Easton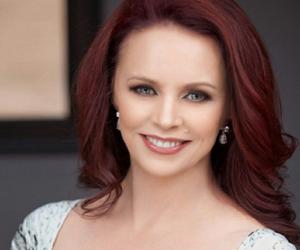 Quick Facts
Nationality: Scottish
Famous: Actresses Pop Singers
Age: 60 Years, 60 Year Old Females
Sun Sign: Taurus
Also Known As: Sheena Shirley Easton
Born in: Bellshill
Famous as: Singer, Actress
Height: 5'0" (152 cm), 5'0" Females
Family:
Spouse/Ex-: John Minoli, Rob Light, Robert Light, Sandi Easton, Tim Delarm
father: Alex Orr
mother: Annie Orr
siblings: Alex Orr, Annessa Orr, Marilyn Orr, Morag Orr, Robert Orr
children: Jake Rion Cousins Easton, Skylar Easton
City: Bellshill, Scotland
More Facts
education: Royal Conservatoire of Scotland
awards: Grammy Award for Best New Artist
MTV Video Music Award for Best Stage Performance
Continue Reading Below
Sheena Easton is a Grammy Award winning Scottish singer and actress who first came into the spotlight when she performed in 'The Big Time', a British documentary and reality television series that ran between 1976 and 1980. After her appearance on the show, she earned a contract with EMI Records and went on to become one of the top British female pop-singers of her generation. Among her many popular singles, 'Modern Girl' and 'Morning Train (Nine to Five)' featured on the UK top ten list and made her the first ever female UK artist after Ruby Murray to be featured twice on that list. She also became the third British singer to feature in the US Hot 100 following Petula Clark and Lulu, for her hit single 'Morning Train (Nine to Five)' in 1981. She is also one of those rare British talents who have a Grammy under their belts for a foreign-language song. She earned the Grammy Award for Best Mexican-American Performance for the popular Mexican hit 'Me Gustas Tal Como Eres' which she sang with Luis Miguel in the mid-1980s. Despite being extremely successful on the professional front, her personal life has been a tumultuous one with a string of failed marriages.
Recommended Lists:
Recommended Lists:
Continue Reading Below
Childhood & Early Life
Sheena Easton was born as Sheena Shirley Orr on 27 April 1959 in Bellshill, North Lanarkshire, Scotland to Alex Orr, a steel mill worker, and Annie Orr. Easton has five older siblings: two brothers, Robert and Alex, and three sisters, Marilyn, Anessa, and Morag.

Easton's father passed away when she was just ten years old and her mother worked very hard to provide for the family. Sheena wasn't much interested in music until she watched the movie 'The Way We Were' and became mesmerized by Barbra Streisand's voice.

She was a brilliant student during her school days and earned a scholarship which helped her to attend the Royal Scottish Academy of Music and Drama in Glasgow. She trained there for four years between 1975 and 1979 and also performed with a band named 'Something Else' at local clubs to cover her expenses.

Recommended Lists:

Recommended Lists:

Career

In the late 1970s, Sheena Easton was gradually earning fame as a pop singer. Around this period, the producer of the BBC program 'The Big Time' wanted to make a documentary of a relatively unknown pop singer's rise to fame and one of Easton's tutors put her name for the audition. She was selected for the program and performed alongside Dusty Springfield and Lulu.

Easton was soon awarded a contract by EMI Records and released her first single 'Modern Girl' in 1980 which immediately reached No.8 on the UK Singles Charts. This was the first single of her career and it brought her instant success and recognition.

Despite her growing popularity and the success of her first single, Easton was still not confident of her singing career until her second single hit the market. Her second hit 'Morning Train (Nine to Five)' reached the 3rd spot on the UK Singles Charts and received a Gold certification.

In the ensuing years, she released the albums 'Sheena Easton', 'You Could Have Been with Me', and 'Madness, Money and Music.' These albums became super hits, catapulting the young singer to international fame.

In January 1983, her duet with Kenny Rogers, 'We've Got Tonight' reached the US Top 10 Chart and also reached the UK Top 30 Chart. Her next album, 'Best Kept Secret' (1983), featured the single 'Telefone (Long Distance Love Affair)' which made it to the top 10 in the US and was also nominated for the 'Best Female Pop Vocal Performance' at the Grammy Awards.

Easton became the first British female singer to excel in a foreign language duet when she and Mexican artist Luis Miguel delivered the Spanish-language hit single 'Me Gustas Tal Como Eres.'

In 1984, her album 'A Private Heaven' became a bestseller and was certified platinum by the RIAA. The year proved to be eventful as she was again nominated for a Grammy.

Continue Reading Below

Between 1987 and 1990, Easton registered several hits. Teaming up with Prince, she collaborated on his hit single 'U Got the Look' for his film 'Sign o' the Times' which peaked at the No.2 position in the US. She was nominated for a Grammy (along with Prince) for 'Best R&B Vocal, Duo or Group' and 'Best R&B Song'.

Over the course of her career, she toured extensively throughout the country, promoting her music. Also an occasional actress, Easton has appeared in several films and television shows including 'For Your Eyes Only', 'Miami Vice', 'Jack's Place', 'All Dogs Go to Heaven 2', and 'Young Blades'.

Recommended Lists:

Recommended Lists:

Major Works

Sheena Easton has delivered several hit singles that charted in the US and the UK. After breaking into the industry, she delivered two back to back hits with 'Modern Girl' and 'Morning Train (Nine to Five),' both of which reached the Top 10 in the UK Singles Chart.

Easton became the first British female singer to be recognized for a foreign language song when she and Mexican singer Luis Miguel delivered the popular duet 'Me Gustas Tal Como Eres,' which translates to 'I Like You Just the Way You Are'. The duo was awarded the Grammy for 'Best Mexican-American Performance'.

Recommended Lists:

Recommended Lists:

Awards and Achievements

During her illustrious career Sheena Easton has won several awards. She was voted the Best British Female Singer in 1980 at the Daily Mirror Pop & Rock Awards and honored with the Billboard Music Award for 'Top Pop New Artist' in 1981.

She won the Grammy Award for Best New Artist in 1982 and the Grammy Award for Best Mexican-American Performance for the song 'Me Gustas Tal Como Eres' (with Luis Miguel) in 1985.

Recommended Lists:

Recommended Lists: