Pilar Pallete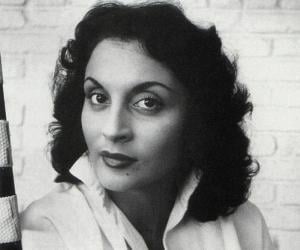 Quick Facts
Birthday: September 3, 1928
Nationality: Peruvian
Famous: Actresses Peruvian Women
Age: 90 Years, 90 Year Old Females
Sun Sign: Virgo
Also Known As: Pilar Wayne, Pilar Pallete Wayne, Pilar Palette
Born in: Paita, Peru
Famous as: Actress
Family:
Spouse/Ex-: John Wayne (1954-1979), Richard Weldy (1948–1953), Stephen Stewart (1984-1997)
father: Miguel Arturo Pallete
mother: Carmela de Pallete
siblings: Jesse L. Upchurch (m. 1998)
children: Aissa Wayne, Ethan Wayne, Marisa Wayne
Continue Reading Below
Pilar Pallete is a Peruvian former actress who had an uncredited role in John Wayne's directorial venture 'The Alamo'. She was also Wayne's third wife and was married to him for several years before their separation in 1973. Pallete was a fledgling actress when she met Wayne in 1953 in Peru. Wayne was there to scout locations for 'The Alamo.' They married in 1954, on the very day Wayne divorced his previous wife. Unlike the other women in his life, Pallete took an active interest in his career while she wasn't much interested in pursuing her own. This was Wayne's most public relationship and he and Pallete went on to have three children. After their separation and Wayne's death in 1979, she married two more times. In October 1987, she published her own account of her relationship with Wayne in a non-fiction book titled 'John Wayne: My Life with the Duke'.
Recommended Lists:
Recommended Lists:
Continue Reading Below
Childhood & Early Life
Pilar Pallete was born on September 3, 1928, in Paita, a city in north-western Peru, to Miguel Arturo Pallete and Carmela de Pallete. The daughter of a Peruvian senator, she grew up in an affluent household. In 1953, she starred in her only project as a lead actress, a Peruvian film titled 'Sabotear en la selva'. Pallete was previously married to Richard Weldy, a professional big-game hunter.

Recommended Lists:

Recommended Lists:

Marriage to John Wayne

Pilar Pallete met Wayne on the sets of a film she was shooting at the time. She had just finished filming a dancing routine in firelight. The director of the film introduced her to Wayne who had come to Peru to find ideal locations to shoot his first credited directorial venture, 'The Alamo'.

At that time, Wayne was still married to his second wife, Mexican actress Esperanza Baur, and Pallete was still married to Weldy. In 1953, she travelled to Los Angeles, California to dub in English for her character in 'Sabotear en la selva'. It was there that she met Wayne for the second time and began a passionate relationship with him. A year later, they married on November 1, 1954, in Kona, Hawaii, only hours after Wayne's divorce from Baur was finalised. Before permanently retiring from acting, she had an uncredited role in 'The Alamo'.

In the ensuing years, she gave birth to three children, Aissa (born March 31, 1956), Ethan (February 22, 1962), and Marisa (February 22, 1966). Throughout their relationship, they travelled all over the world, mostly to places where Wayne had been shooting at the time. Eventually, in 1965, Pallete and her family moved to Newport Beach, California. She began entertaining guests at a rented studio inside the Fernleaf Courtyard, in Corona Del Mar, California. A year later, she set up a restaurant there.

In the early 1970s, things started to change. Pallete began voicing her dissatisfaction with Wayne's long absences from home. Wayne would later state that they had simply lost interest in each other. They opted for a short-term separation in 1973. However, they never legally separated or divorced. She was married to him until the day of his death. Wayne died of stomach cancer on June 11, 1979.

Later Years

Five years after Wayne's passing, Pallete wed American judge Richard Stewart. She divorced him in 1997 and married actor-producer Jesse L. Upchurch in 1998.

She wasn't initially interested in writing Wayne's biography. However, she changed her decision after realising there were quite a few of those already in the market and none of their writers knew Wayne that well. She co-wrote 'John Wayne: My Life with the Duke' with author Alex Thorleifson. It was published on October 1, 1987, by McGraw-Hill publications.

Translate Wiki

to Spanish, French, Hindi, Portuguese

Article Title

- Pilar Pallete Biography

Author

- Editors, TheFamousPeople.com

Website

- TheFamousPeople.com

URL

-

https://www.thefamouspeople.com/profiles/pilar-pallete-14569.php

Last Updated

- April 27, 2018

---

---

---