Judith Belushi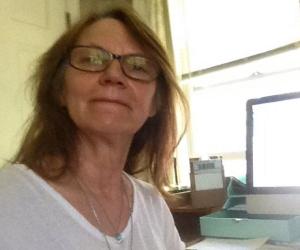 Quick Facts
Nationality: American
Famous: Actresses American Women
Age: 68 Years, 68 Year Old Females
Sun Sign: Capricorn
Also Known As: Judith Belushi Pisano
Born in: Wheaton, Illinois
Famous as: Wife of Late John Belushi
Height: 1.58 m
Family:
Spouse/Ex-: 1976 – March 5, 1982), 1990), John Belushi (December 21, Victor Pisano (M. October 7
father: Robert Leslie Jacklin
mother: Jean Buchanan
U.S. State: Illinois
More Facts
education: Wheaton Central High School
Continue Reading Below
Judith 'Jacklin' Belushi Pisano is an American actress, writer and artist. She is famous as widow of late comedic legend John Belushi. Although her fame initially was the result of her marriage to the 'The Blues Brothers' actor, Judith is an accomplished woman in her own right. She has made several acting appearances in movies like, 'The Blues Brothers', 'Animal House', and even in the TV show 'All Downhill From Here'. Simultaneously, she also ventured into production and was an executive producer for the TV series 'Blues Brothers' and the documentary 'John Belushi: Dancing on the Edge'. Her writing credits include the iconic TV series 'Saturday Night Live' which was the launch pad for her first husband, John. Judith never forgot the love she shared for the comedian-actor, in spite of his tragic death from a drug overdose. Additionally, she is also the author of the memoir 'Samurai Widow' and co-authored books like 'Blues Brothers: Private' and 'Belushi: A Biography'.
Recommended Lists:
Recommended Lists:
Continue Reading Below
Career & Fame
Judith's career has been intrinsically locked with John's during his lifetime and even after his tragic passing away from a drug overdose. In 1973, she and John moved to New York City and started working for 'National Lampoon'. Judith was later promoted to the position of associate producer for 'The National Lampoon Radio Hour'. In 1978, she had an uncredited role in the movie 'Animal House', starring her husband John Belushi. She was also seen in a cameo in 'The Blues Brothers' in 1980. The next year she wrote the episode of 'Jr. Walker & the All-Stars' for 'Saturday Night Live'.

After John's untimely death, she acted as an uncredited musician in 'Nothing Lasts Forever' (1984). In 1985, she produced the video 'The Best of John Belushi' which was received well. She took time off to focus on her life after that and returned in 2010, to executive produce 'John Belushi: Dancing on the Edge'.

In 2011, she was nominated for a 'Primetime Emmy' for 'Biography' (1987). In 2016, she was seen in the TV series 'All Downhill From Here'. Her latest project revolves around a biographical TV show on her late husband entitled 'Blues Brothers'. Judith is also the co-author of books like, 'Titters', 'Titters 101', and 'The Mom Book'.

Recommended Lists:

Recommended Lists:

Continue Reading Below

Death & Controversy

There is no denying the fact that the untimely death of John Belushi had a profound impact on Judith, who was only 31 years old then. But it was the nature of his death that was more shocking. Since Judith was not in Los Angeles with her husband, on the tragic night of March 5, 1982, she was informed of the death by actor Dan Aykroyd in her New York apartment. There were also rumors that John had committed suicide. However, it was later revealed that John had died of a cocaine and heroin overdose after being injected by Canadian backup singer and drug addict, Cathy Smith. Cathy was charged with involuntary manslaughter and served time in prison. Judith later forgave Cathy saying that Cathy was sick and easier to forgive.

She did not, however, forgive author Bob Woodward, who was responsible for the writing the vilified biography 'Wired: The Short Life and Fast Times of John Belushi'. Judith who had assigned the book four months after John's death was assured by Woodward that the book would be a true depiction of the respected actor John. Instead, it turned out to be a sensational piece on just John's drug addiction without even a proper mention of his comedic genius.

After reading the book, Judith declared "The man in 'Wired' is not the man I knew..". John's best friend, actor Dan Aykroyd reviewed the book as "Exploitation, pulp trash.." and to write "..that sordid, tragic story in the way [Woodward] did was unforgivable". The book and Woodward were criticized and mocked by entire Hollywood. In later interviews, Judith admitted that she never forgave Woodward for what he did.

Personal Life

Judith Belushi Pisano was born Judith 'Judy' Jacklin on January 7, 1951, in Wheaton, Illinois, USA, to Robert Leslie Jacklin and Jean Buchanan. She had four elder siblings, but their names are not known. She went to 'Wheaton Central High School' where she met John Belushi. After her graduation in 1969, she and John moved to New York City in 1973. The got married on December 31, 1976, in Aspen, Colorado, USA. John died on March 5, 1982, and she remarried producer, Victor Pisano, on October 7, 1990. Together they owned the 'Belushi Pisano Gallery' in Vineyard Haven, Martha's Vineyard, Massachusetts, USA. She filed for divorce in 2010 but it wasn't finalized even in 2015. The current status is unknown.

Translate Wiki

to Spanish, French, Hindi, Portuguese

Article Title

- Judith Belushi Biography

Author

- Editors, TheFamousPeople.com

Website

- TheFamousPeople.com

URL

-

https://www.thefamouspeople.com/profiles/judith-belushi-42559.php

Last Updated

- October 17, 2018

---

---

---