Choi Ji-woo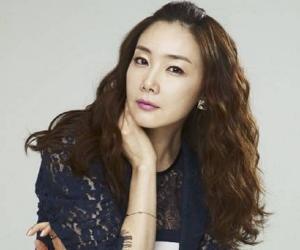 Quick Facts
Nationality: South Korean
Famous: Actresses South Korean Women
Age: 44 Years, 44 Year Old Females
Sun Sign: Gemini
Born in: Paju, South Korea
Famous as: South Korean Actress
Height: 5'9" (175 cm), 5'9" Females
Family:
father: Yun Gil-ja
mother: Choi Un-yeong
More Facts
awards: 2004; 2002 · Stairway to Heaven
Winter Sonata - Baeksang Arts Award for Most Popular Female in Television
1998 · The Hole - PaekSang Arts Award for Best New Actress in Film
1999 · For Your Soul - Golden Disk Award Golden Video PAVV POP Actor/Actress Award
Continue Reading Below
Choi Mi-hyang, well-known by her stage name Choi Ji-woo, is an accomplished South Korean actress. Her two decade long acting career saw her performing in several notable films, television series and variety shows, both in homeland and overseas. This earned her international fame and popularity apart from several awards and accolades. She stepped into the showbiz after winning a talent audition, organized by MBC in 1994. Initially she gained attention by playing tragic heroines in TV series, but she eventually proved her versatility with unique and challenging roles. Her remarkable performance in the South Korean hit romance melodrama 'Winter Sonata' brought her widespread recognition across Asia, particularly in Japan where she earned the nickname Ji-woo Hime ("Princess Ji-woo"). She enjoyed her popularity as a star and brand in Japan and ranked #5 in the list of top Hallyu stars in Japan's tvN'sE News. The list was based on gross incomes of these stars for the first half of 2011. Some of her other notable works include TV series like 'Beautiful Days', 'Stairway to Heaven' and 'The Suspicious Housekeeper'; films like 'The Hole', 'The Romantic President'; and variety shows such as 'Grandpas Over Flowers' and 'Choi Ji-woo's Delicious Korea'.
Recommended Lists:
Recommended Lists:
Continue Reading Below
Childhood & Early Life
Choi was born on June 11, 1975, in Paju, Gyeonggi Province, South Korea, in the family of Choi Woon-yong and Yoon Gil-ja. She has an elder brother.

She attended Busan Sooyoung Elementary Dukmoon Girl's High School. She then enrolled at Busan Women's College and majored in aerobic dance.

Later she joined the Department of Theater and Film in Hanyang University and completed her first year of study before dropping out of college to manage her busy work schedule.

Recommended Lists:

Recommended Lists:

Career

Choi first got noticed in 1994 whenshe became the winner of an MBC organised talent audition. The following year she stepped into the world of acting with the MBC aired television series 'War and Love'. Her later acting endeavours saw her being credited with the adopted stage name Choi Ji-woo.

She made her film debut with the September 21, 1996, released comedy drama 'The Adventures of Mrs Park'. That year, she also featured in the hit South Korean romantic drama television series 'First Love'.

She starred as Su-jinin the November 1, 1997, released South Korean film 'The Hole' that earned her Best New Actress (Film) award at the 34th Baeksang Arts Awards and Best New Actress award at the 21st Golden Cinematography Awards, both in 1998.

She then went on to perform in several other TV and film projects. These included the South Korean romantic comedy series 'Mr. Duke' (2000) that won her Excellence Award, Actress at the MBC Drama Awards; and flicks like 'First Kiss' (1998) and 'Nowhere to Hide' (1999).

Although a few years old in the field with a decent body of work and recognition, Choi garnered considerable attention and popularityas an actress only after playing tragic heroines in TV series, particularly in 'Truth' (2000) and 'Beautiful Days' (2001).The latter fetched her two SBS Drama Awards.

Her big break came with the hit South Korean romantic melodrama TV series 'Winter Sonata' that is widely regardedto have launched the Korean Wave across Asia and the world at large. This Yoon Seok-ho directed drama that aired on KBS2 from January 14, 2002 to March 19, 2002 is the second instalment of the season-themed Endless Love series.

Her portrayal of Jeong Yoo-jin in 'Winter Sonata' starring opposite Bae Yong-joon, remains the most iconic and remarkable role of her careerso far.Her brilliant performance in the series brought her to the spotlight, earning her pan-Asian recognition, thus taking her popularity into new heights.

Continue Reading Below

Choi particularly garnered huge fan following in Japan for her 'Winter Sonata' performance and was epithet as Ji-woo Hime ("Princess Ji-woo") there. She won several awards for the role including Most Popular Actress (TV) award at the 38th Baeksang Arts Awards in 2002.Till today, she is counted among the most bankable stars and brands in Japan, where she earns high licensing/broadcasting rights for her dramas, concerts and merchandise.

She played one of the main characters named Choi Eun-soo in the South Korean romantic comedy flick 'The Romantic President' with Ahn Sung-ki. The film that released on December 6, 2002 earned her Most Popular Actress award at the 26th Golden Cinematography Awards in 2003.

Her next project was yet another successful South Korean series, 'Stairway to Heaven', a romantic melodrama,in which she starred with Kwon Sang-woo. The series which was aired on SBS with 20 episodes from December 3, 2003 to February 5, 2004strengthened her already rising popularity, earning her several awards.

In 2004, she made a cameo appearance in the KBS2 aired hit romantic comedy drama 'Full House' that is regarded an avant-garde of the "romantic comedy" genre in Korean drama.That year, she featured with Sun Xingin the BTV aired Chinese drama '101st Proposal'.

Her next overseas project was theTBS aired Japanese drama 'RONDO'(2006)in which she played Choi Yoon-ah opposite Yutaka Takenouchi.

Continuing with her other South Korean film and TV series, Choi landed up with the lead character of Lee Ma-ri in the romantic drama TV series 'Star's Lover', starring opposite Yoo Ji-tae. The series which was aired on SBS with 20 episodes from December 10, 2008 to February 12, 2009, fetched herhighest salary for a Korean actress at that time, ₩48 million per episode.

Her most notable film so far is the E J-yong directed South Korean mockumentary-style drama 'Actresses' that released on December 10, 2009, and drew 508,243 admissions, garnering US$3,400,282 at the box office.She also established C,JW Company, her own management agency, that year. Her brother became the CEO of the agency.

She grabbed the spotlight again with a titular role asthe mysterious housekeeper Park Bok-nyeo in the South Korean family drama black comedy TV series 'The Suspicious Housekeeper' that was based on the hit 2011 Japanese drama 'Kaseifu no Mita'. It wasaired on SBS with 20 episodes from September 23, 2013 to November 26, 2013.

She signed with South Korean entertainment company 'YG Entertainment' in February 2014. That year, she featured in South Korean romantic melodrama television series 'Temptation' starring opposite her'Stairway to Heaven' co-star Kwon Sang-woo.

The ensuing years saw her perform in other TV series like 'Twenty Again' (2015), 'Woman with a Suitcase' (2016) and 'First Seven Kisses' (2016) and the romantic comedy film 'Like for Likes' (2016).

Over the years, Choi has guest appeared in several South Korean and Japanese variety shows including 'Hanamaru Market' (2004), 'Infinite Challenge' (2007), '2 Days & 1 Night' (2011), 'Running Man' (2012) and 'Three Meals a Day' (2014). She remained thehost of 'Choi Ji-woo's Delicious Korea' (2012) and cast member of 'Grandpas Over Flowers' (2015) and 'Candy in my Ears - Season 2' (2017).

Choi has also appeared in music videos of several artists. For Jo Sung-mo, she appeared in 'For Your Soul' (1999) and for Ali she appeared in 'Ziugae' (2013).

Recommended Lists:

Recommended Lists:

Personal Life & Legacy

From 2009 to 2011, she was romantically associated with Lee Jin-wook, who remained her co-star in the South Korean television drama 'Air City'.

Translate Wiki

to Spanish, French, Hindi, Portuguese

Article Title

- Choi Ji-woo Biography

Author

- Editors, TheFamousPeople.com

Website

- TheFamousPeople.com

URL

-

https://www.thefamouspeople.com/profiles/choi-ji-woo-34285.php

Last Updated

- October 09, 2017

---

---

---