Charles Kingsley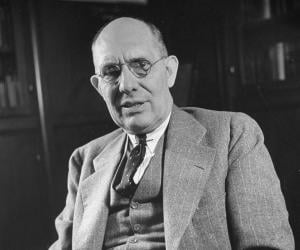 Quick Facts
Nationality: British
Famous: Quotes By Charles Kingsley Writers
Died At Age: 55
Sun Sign: Gemini
Born in: Holne, Devon, England
Famous as: Priest
Family:
father: Reverend Charles Kingsley
mother: Mary Lucas Kingsley
siblings: Henry Kingsley
children: Lucas Malet
Died on: January 23, 1875
place of death: Eversley, Hampshire, England
Continue Reading Below
Charles Kinsley was an English priest of the Church of English who was also a university professor, novelist, historian and amateur naturalist associated with the West Country and northeast Hampshire. Upon his graduation from Magdalene College, he chose to pursue a ministry in the church. In 1860, he was appointed as Regius Professor of Modern History at the University of Cambridge. Later on he went on to become a canon of Chester Cathedral where he founded the Chester Society for Natural Science, Literature and Art. This society was the major inspiration behind the establishment of the Grosvenor Museum. He was interested in the concept of evolution and was open in his praise of Charles Darwin's book "On the Origin of Species", a book which otherwise generated much controversy among the religious groups. He was genuinely concerned with the reformation of society, and was a supporter of Chartism, a working class movement in Britain campaigning for political reforms. He formed the Christian Socialist movement along with Frederick Denison Maurice and Thomas Hughes in order to discuss how the Church could help in tackling the genuine grievances of the working class. Social reformation was also a recurrent theme in many of his novels. In addition to novels, he also wrote poetry, political articles and several volumes of sermons.
Recommended Lists:
Recommended Lists:
Continue Reading Below
Childhood & Early Life
Charles Kingsley was born to Reverend Charles Kingsley and his wife Mary Lucas in Devon, England. His father was from a line of country gentlemen, but had turned to priesthood to support his family. His mother was from a family of sugar plantation owners.

He spent his childhood in small towns like Clovelly, Devon and Barnack, and attended Helston Grammar School. Even as a student, he was interested in arts, natural sciences, and poetry.

After school, his family moved to London where he studied at King's College. He joined Magdalene College, Cambridge in 1838 and graduated in 1842.

Recommended Lists:

Recommended Lists:

Career

Initially he wanted to enter the legal profession, but he changed his mind and decided to pursue a ministry in the church. From 1844, he was rector of Eversley in Hampshire.

He became the chaplain to Queen Victoria in 1859 and in 1860 he was appointed Regius Professor of Modern History at the University of Cambridge. He also tutored the Prince of Wales in 1861.

Kingsley left Cambridge in 1869 to serve as a canon of Chester Cathedral from 1870 to 1873. He founded the Chester Society for Natural Science, Literature and Art during his stint there.

He became the 19th president of Birmingham and Midland Institute in 1872 and was made the canon of Westminster Abbey in 1873.

Recommended Lists:

Recommended Lists:

Major Works

He was an advocate of Christian Socialism, and in 1848 he joined hands with Frederick Denison Maurice and Thomas Hughes to form the Christian Socialist movement. They published two journals, 'Politics of the People' (1848-1849) and 'The Christian Socialist' (1850-51).

He published his first novel 'Alton Locke' in 1850. In this novel, he exposed the social injustices suffered by labourers and workers in the clothing trade and agriculture. The Chartism movement is also described in the book.

Continue Reading Below

Kingsley's 1853 novel 'Hypatia', based on the life of a philosopher was considered one of his best works for years. It is based on the story of a philosopher who was killed by a fanatical religious group because they were against her religious and political ideas.

His historical novel, 'Westward Ho!' published in 1855 is regarded by some as his "liveliest, and most interesting novel" for the vivid descriptions of South American scenery. However, the novel has also been criticized for its anti-catholic and racist attitudes.

Kingsley's most famous book, 'The Water Babies, A Fairy Tale for a Land Baby', a novel for children, was published in 1863. The novel addresses several social issues and tells the story of a young chimney-sweep who gets transformed into a water-baby when he accidentally falls into the river while running away from his cruel employer.

Kingsley, along with Lord Tennyson, John Ruskin, Thomas Carlyle and others supported the Jamaican Governor Edward Eyre's brutal suppression of the Morant Bay Rebellion against the Jamaica Committee and sat on the Eyre Defence Committee in 1866.

His last historical novel, 'Hereward the wake: last of the English' was published in 1866. It is about Hereward, an 11th-century leader of local resistance against the Normans. The novel played a major role in elevating Hereward into a popular folk-hero of Medieval England.

Awards & Achievements

His book 'The Water Babies, A Fairy Tale for a Land Baby' won a Lewis Carroll Shelf Award in 1963.

Personal Life & Legacy

He met his future wife Frances "Fanny" Grenfell during his college days and married her in 1844. They had four children. His daughter Mary St Leger Kingsley also became a novelist under the pen name "Lucas Malet."

He suffered from many health problems during his later years and succumbed to poor health in 1875.

Kingsley's widow wrote his life story titled 'Charles Kingsley, his Letters and Memories of his Life' in 1877.

Trivia

A town in England has been named after his novel 'Westward ho!'

Thomas Huxley, a noted biologist, used to write to him discussing his ideas on agnosticism.

He coined the term 'pteridomania', meaning "Fern Craze" in 1855.

Translate Wiki

to Spanish, French, Hindi, Portuguese

Article Title

- Charles Kingsley Biography

Author

- Editors, TheFamousPeople.com

Website

- TheFamousPeople.com

URL

-

https://www.thefamouspeople.com/profiles/charles-kingsley-1011.php

Last Updated

- November 12, 2017

---

---

---