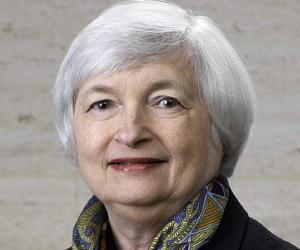 .
Famous As: Economist
Birthdate: August 13, 1946
Sun Sign: Leo
Birthplace: New York, New York, United States
Economist Janet Yellen has had an illustrious career as an academic and researcher, and has taught at Harvard University and other reputed institutes. After chairing the Federal Reserve for 4 years, she is now the United States Secretary of the Treasury. She is married to Nobel-winning economist George Akerlof.