1
Beck Weathers
(Pathologist)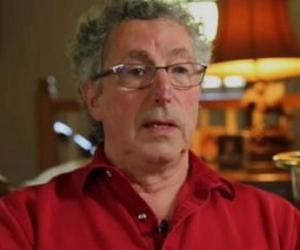 Birthdate: December 16, 1946
Sun Sign: Sagittarius
2
Matt Mullenweg
(Entrepreneur, Programmer, Computer scientist, Musician, Blogger)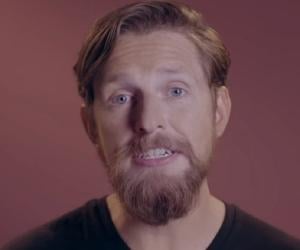 Birthdate: January 11, 1984
Sun Sign: Capricorn
Birthdate: January 10, 1936
Sun Sign: Capricorn
4
Grady Booch
(Computer scientist, Engineer)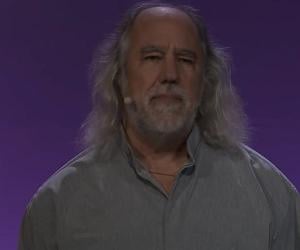 Birthdate: February 27, 1955
Sun Sign: Pisces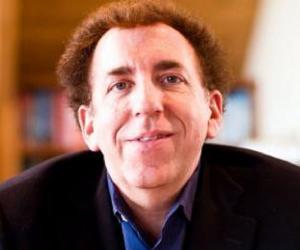 Birthdate: July 16, 1953
Sun Sign: Cancer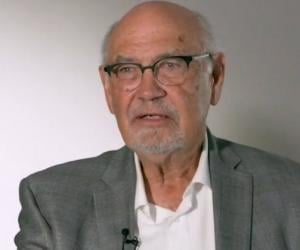 7
Nima Arkani-Hamed
(American-Canadian Theoretical Physicist and Academician)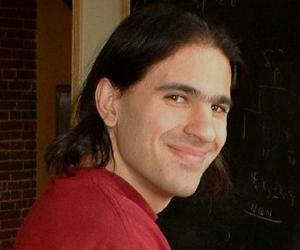 Birthdate: April 5, 1972
Sun Sign: Aries
Iranian-origin American-Canadian theoretical physicist Nima Arkani-Hamed is known for his studies on the link between theory and experiment, with special focus on topics such as string theory, quantum field theory, and cosmology. He has also taught at prestigious institutes such as Cornell and Harvard and has won awards such as the Sackler Prize.
8
M. King Hubbert
(US Geophysicist and Geologist Who Developed the 'Hubbert Peak Theory')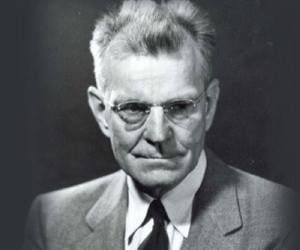 Birthdate: October 5, 1903
Sun Sign: Libra
Died: October 11, 1989
US geophysicist and geologist M. King Hubbert is remembered for developing what is now known as the Hubbert peak theory. Associated with Houston's Shell research lab, he mostly conducted studies on the migration of petroleum. He was also associated with the faculty of Stanford and Johns Hopkins.
Birthdate: August 23, 1933
Sun Sign: Virgo
Birthdate: March 15, 1920
Sun Sign: Pisces
Died: October 20, 2012
11
Maurice Ewing
(US Geophysicist Who Made Pioneering Use of Seismic Methods to Study Ocean Floors)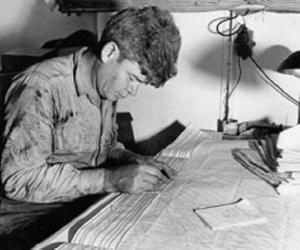 Birthdate: May 12, 1906
Sun Sign: Taurus
Died: May 4, 1974
US geophysicist Maurice Ewing conducted path-breaking research on ocean basins and sediments, using seismic methods. Apart from teaching geology at Columbia University, he also served as the director of the Lamont Geological Observatory. A Fellow of the Royal Society, he also received the National Medal of Science, among other awards.
12
Charles Steen
(US Geologist Who Discovered a Profitable Uranium Deposit in Utah)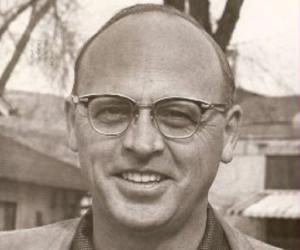 Birthdate: December 1, 1919
Sun Sign: Sagittarius
Died: January 1, 2006
Charles Steen was one of Utah's most prominent geologists and discovered the US's largest deposit of high-grade uranium ore, worth $60 million after being fired from his geologist's job in Indiana. His discovery led to a new mining era in the 1950s. His final years were spent in bankruptcy, after many failed business investments.
Birthdate: July 15, 1921
Sun Sign: Cancer
Died: May 14, 2006
American biochemist Robert Bruce Merrifield is best known for pioneering the method for production of synthetic peptides in the lab called solid-phase peptide synthesis (SPPS). This invention of SPPS led Merrifield to win the Nobel Prize in Chemistry in 1984. He also won the Association of Biomolecular Resource Facilities Award in 1998 for his outstanding contributions to Biomolecular Technologies.
14
Edward F. Knipling
(Entomologist)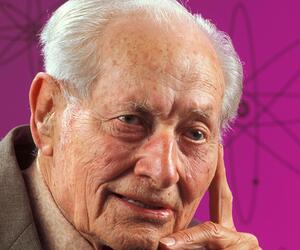 Birthdate: March 20, 1909
Sun Sign: Pisces
Died: March 17, 2000
15
E. Allen Emerson
(Computer scientist)
Birthdate: June 2, 1954
Sun Sign: Gemini
16
Matilda Coxe Stevenson
(US Ethnologist and Pioneering Female Figure in Science)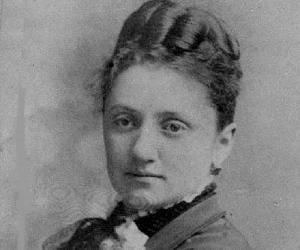 Birthdate: May 12, 1849
Sun Sign: Taurus
Died: June 24, 1915
US ethnologist Matilda Coxe Stevenson was a pioneering female figure in the scientific world. She was also the first woman to work for the Bureau of American Ethnology. She was known for her research on the indigenous Zuni community. She also helped establish the Women's Anthropological Society in Washington DC.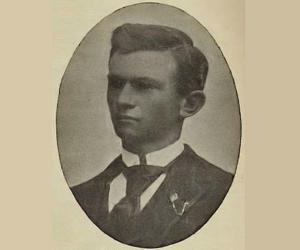 Birthdate: January 11, 1872
Sun Sign: Capricorn
Died: August 25, 1956
18
Claude Hope
(Horticulturalist) Birthdate: May 10, 1907
Sun Sign: Taurus
Died: July 14, 2000
Claude Hope is best known for his role in turning the impatiens, an African river plant, into the most popular bedding plant in the US. In 1992, a book was written about him titled A Master of Seeds: The Life and Work of Claude Hope by Ricardo Arias Martinez. Hope was also honored for his social, economic contributions to Costa Rica.
19
Harry Martin Meyer, Jr.
(American Pediatric Virologist Who Played a Key Role in the Development of German Measles Vaccine) Birthdate: November 25, 1928
Sun Sign: Sagittarius
Died: August 19, 2001
Harry Martin Meyer Jr., was an American pediatric virologist best remembered for his role in defeating several infectious diseases, including German measles. He achieved national prominence when he discovered the first effective vaccine against German measles. Harry Martin Meyer Jr., is also credited with publishing over 100 scientific papers for textbooks.