Birthdate: December 1, 2003
Sun Sign: Sagittarius
Birthdate: June 15, 1989
Sun Sign: Gemini
Birthdate: September 13, 1995
Sun Sign: Virgo
Corey Scherer is an American social media personality and dancer. He achieved popularity after posting his dance videos on Vine. After Vine was shut down, Scherer started posting his videos on YouTube and established himself as a popular YouTuber. Corey Scherer has also won several dance competitions across the United States.
4
Kadaria
(American Internet Personality and Dancer)
Birthdate: September 14, 2004
Sun Sign: Virgo
Kadaria is an American internet personality and dancer. She is best known for posting her dance videos on platforms like YouTube and TikTok. She is also famous on Instagram, where she has thousands of followers. Kadaria trained as a dancer and competed at Royal Envy Dance Factory during early stages of her life as a dancer.
5
Darius Benson
(American Social Media Celebrity, Actor, and Comedian)
Birthdate: June 17, 1993
Sun Sign: Gemini
Darius Benson is an American social media celebrity, actor, and comedian. He started his social media career by posting comedic videos on Vine. He then shifted his attention towards YouTube and Instagram after Vine was shut down. Darius Benson is also known for his collaborations with other popular artistes like Gabe, Romeo Lacoste, and DopeDougiee.
Birthdate: June 18, 1987
Sun Sign: Gemini
Birthdate: April 17, 1996
Sun Sign: Aries
8
Chris Crocker
(Internet Celebrity)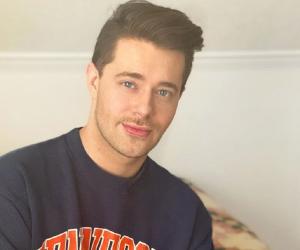 Birthdate: December 7, 1987
Sun Sign: Sagittarius
Birthdate: January 26, 1997
Sun Sign: Aquarius