Sheryl Crow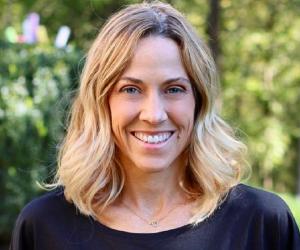 Quick Facts
Birthday: February 11, 1962
Nationality: American
Famous: Quotes By Sheryl Crow Guitarists
Age: 57 Years, 57 Year Old Females
Sun Sign: Aquarius
Also Known As: Sheryl Suzanne Crow
Born in: Kennett, Missouri, United States
Famous as: Musician, Singer-songwriter
Height: 1.61 m
Family:
father: Wendell Crow
mother: Bernice
siblings: Kathy Crow Karen Crow, Steven Crow
children: Levi James Crow, Wyatt Steven Crow
Diseases & Disabilities: Depression
U.S. State: Missouri
Net worth: $40 million as of Mar 26, 2017
More Facts
education: Kennett High School University of Missouri in Columbia
Continue Reading Below
Sheryl Suzanne Crow is an American country singer, songwriter and actress. She has won numerous Grammy Awards and has been a darling of the country music industry for many years now. She has had a magnanimous music career and released eight studio albums, two compilations, a live album and has sung many tracks for Hollywood movies like, 'Tomorrow Never Dies', 'Cars', etc. She grew up in a loving and encouraging environment in Missouri and her parents always supported her wish to learn music - she started to learn the piano at a very young age. By the time she was sure of what she wanted to do in life, she started giving background vocals for famous artists like, Michael Jackson, Tina Turner, the Rolling Stones, etc. Her first album 'Tuesday Night Music Club' became a huge hit and fetched her three Grammys and massive fan following. Her music is famous for a unique mixture of pop, rock, country and folk in it and it is not just music that attracts her but she has tried her hand at acting as well and appeared on television series' like, 'One Tree Hill', '30 Rock', 'Cougar Town', etc.
Recommended Lists:
Recommended Lists:
Continue Reading Below
Childhood & Early Life
Sheryl Crow was born on February 11, 1962 in Kennett, Missouri, to Wendell and Bernice Crow. She has two older sisters, Kathy and Karen, and a younger brother, Steve. She began playing piano since the age of 6 and had a natural affiliation to music.

She attended the Kennett High School and later went to the University of Missouri, Columbia, in 1984. While she was studying at the university, she used to perform with a local band called 'Cashmere'.

In 1986, after finishing university, Crow started working as a music teacher in an elementary school in St. Louis but shortly after that she moved to Los Angeles. In LA, she recorded jingles for advertisements and worked as a back-up singer.

Continue Reading Below

Recommended Lists:

Recommended Lists:

Career

In 1987-89, Crow was a part of Michael Jackson's' 'Bad World Tour' crew and sang as a backing vocalist and often sang 'I Just Can't Stop Loving You' with him. She also worked with artists like Belinda Carlisle, Stevie Wonder, etc.

She sang in Steven Bochco's drama 'Cop Rock' in 1990. In the same year, she sang the song 'Heal Somebody' for the movie 'Bright Angel' and sang a duet called 'I Would Do Anything' with Kenny Loggins for his album 'Leap of Faith'.

In 1992, she recorded a self-titled debut album with the record producer named Hugh Padgham but it was never released, although some of the copies of her albums were leaked and she gained some publicity through that.

Crow released debut album 'Tuesday Night Music Club' in 1993 and the single 'All I Wanna Do' became an unexpected huge hit. It sold 7 million copies in America and the United Kingdom. She won 3 Grammy Awards for it.

She produced and released her second album called 'Sheryl Crow' in 1996 and she received two Grammy awards for it. Singles like, 'If It Makes You Happy', 'Home', etc. from the album became huge hits.

In 1997, Crow Sang a song titled 'Tomorrow Never Dies' for the James Bond movie 'Tomorrow Never Dies'. The song became an instant hit and was nominated for a Grammy Award and a Golden Globe Award in the category of Best Original Song.

'The Globe Sessions' was released in 1998 and won a Grammy Award. It was rumored at the time that the songs from the album were a depiction of her sadness over her failed relationship with Eric Clapton.

Continue Reading Below

In 1999, Crow made her acting debut in the movie 'The Minus Man', a suspense drama in which she starred with her then boyfriend and a famous Hollywood actor Owen Wilson. She also released 'Sheryl Crow and Friends: Live from Central Park'.

Crow's fourth studio album 'C'mon, C'mon' was released in 2002 and the single from the album 'Soak Up the Sun' became a huge hit all over the world. She received a Grammy Award for the album.

In 2003, her greatest hits compilation 'The Very Best of Sheryl Crow' was released. The album covered the hit singles from all of her albums that she had released until then. She also added a single in the album titled 'Light In Your Eyes'.

She appeared in the Cole Porter biopic called 'De-Lovely' in 2004 and a year later, released her fifth studio album 'Wildflower'. It stood at number 2 on the Billboard charts but received mixed critical reviews.

In 2006, she sang a song for Disney's animated movie 'Cars' titled 'Real Gone'. It was the same year when she was diagnosed with breast cancer. She gave her first performance in Florida a few months after her cancer diagnosis.

Crow sang 'Here Comes the Sun' for the 'Bee Movie' in 2007 and in the same year, she contributed in Kris Carr's book 'Crazy Sexy Cancer Tips' by writing a foreword. She also did the background vocals for Ryan Adams' song 'Two'.

In 2008, Crow released her sixth studio album 'Detours', an album recorded on her Nashville farm. It debuted at number 2 on Billboard 200 chart. In the same year, she supported Obama for the US Presidential Elections.

Continue Reading Below

Her seventh studio album, '100 Miles from Memphis' was released in 2010, featuring the hit single 'Summer Day'. In the same year, she made a contribution to the album 'Coal Miner's Daughter: A Tribute to Loretta Lynn'.

In 2011, Crow sang a track titled 'Mrs. Major Tom' in William Shatner's album 'Seeking Major Tom' and announced that she would write the music and lyrics for a Broadway called 'Diner', directed by Kathleen Marshall.

Crow made a recording deal with 'Warner Music Nashville' and released her latest album 'Feels Like Home' in 2013. It debuted at number 7 on the Billboard 200 chart and the album was produced by Crow herself.

Recommended Lists:

Recommended Lists:

Major Works

To this date, Crow's hit single from the album 'C'mon, C'mon (2002)', 'Soak Up the Sun' is considered to be her biggest single. It has her trademark country-style peppiness and was at number one on the Billboard Adult Top 40 chart.

Recommended Lists:

Recommended Lists:

Awards & Achievements

Crow has received 32 Grammy Awards nominations and won 9 Grammys out of it for her albums like: 'Tuesday Night Music Club', 'Sheryl Crow', 'The Global Sessions', 'C'mon, C'mon', etc. She also received a Golden Globe for 'Tomorrow Never Dies'.

Recommended Lists:

Recommended Lists:

Personal Life & Legacy

Crow has had romantic affairs with many celebrities like Owen Wilson, Eric Clapton, Lance Armstrong, etc.

She was engaged to Lance Armstrong for some time and Armstrong was quoted many times in public saying that Crow cured his cancer with her music.

Crow was diagnosed with breast cancer in 2006 and went through radiation therapy. Her treatment was successful and was supervised by a Los Angeles based breast cancer surgeon called Kristi Funk. She was later diagnosed with meningioma.

In 2007, she adopted a two-week old boy named Wyatt Steven Crow and within next three years, she again announced that she adopted another boy names Levi James Crow. She lives with her sons in Nashville, Tennessee.

Recommended Lists:

Recommended Lists:

Trivia

Crow is anti-war and stands against animal cruelty.

Recommended Lists:

Recommended Lists:

| | | |
| --- | --- | --- |
| 1995 | Best New Artist | Winner |

Translate Wiki

to Spanish, French, Hindi, Portuguese

Article Title

- Sheryl Crow Biography

Author

- Editors, TheFamousPeople.com

Website

- TheFamousPeople.com

URL

-

https://www.thefamouspeople.com/profiles/sheryl-suzanne-crow-2847.php

Last Updated

- October 02, 2017

---

---

---