Otis Redding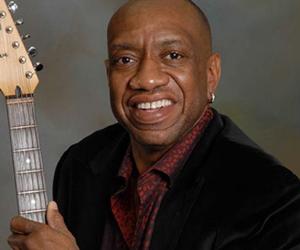 Quick Facts
Birthday: September 9, 1941
Nationality: American
Famous: Died Young Black Singers
Died At Age: 26
Sun Sign: Virgo
Also Known As: Otis Ray Redding Jr., Otis Ray Redding
Born in: Dawson, Georgia, U.S.
Famous as: Singer
Height: 1.85 m
Family:
Spouse/Ex-: Zelma Redding
father: Otis Redding Sr.
Died on: December 10, 1967
place of death: Madison
U.S. State: Georgia
Cause of Death: Plane Crash
More Facts
education: Ballard-Hudson High School
awards: Grammy Lifetime Achievement Award
Continue Reading Below
Otis Redding was a great American singer, songwriter, record producer, and also an arranger. He is considered to be one of the most influential singers of the 1960s. His repertoire mostly included American popular music, soul music, and rhythm and blues. He was best known for his hoarse, gritty vocals, brassy arrangements, and also for his party tunes and mesmerizing ballads. Redding began his career in the late 1950s when he started working in the band of guitarist Johnny Jenkins. Redding's debut album 'Pain in My Heart' was released in 1964. Initially the album became popular only with African-Americans though Redding was able to reach a wider American audience much later. He also performed at venues across Los Angeles, London, Paris and many other major cities. In 1967, he performed a major gig at the Monterey Pop Festival. Before his death in a plane crash, Redding had recorded his most iconic song 'The Dock of the Bay' with Steven Cropper. The song broke several records and was the number one on Billboard Hot 100 and R&B charts. The album of the same name, 'The Dock of the Bay,' became the first posthumous album to reach the number one position on the UK Albums Chart.
Recommended Lists:
Recommended Lists:
Continue Reading Below
Childhood & Early Life
Otis Redding was born on September 9, 1941, in Dawson, Georgia. He was the fourth child of Otis Redding Sr. and Fannie Mae Redding. He had five siblings. His father was a sharecropper and also worked at Robins Air Force Base.

Redding used to sing in the Vineville Baptist Church choir when he was a child, and also learned guitar and piano. When he was just ten, he started taking drum and singing lessons.

When he was in Ballard-Hudson High School, he often sang in the school band. He earned $6 every week by performing gospel songs at Macon radio station WIBB.

He left school when he was 15 to support his family financially. At that time, his father was suffering from tuberculosis and was often hospitalized, due to which his mother was burdened with the family's responsibilities. A young Redding worked as a well digger, gasoline station attendant, and also as a musician.

In 1958, Redding met Johnny Jenkins who took interest in Redding's music. He offered to accompany him, and they performed together, winning Swain's talent contest and a cash prize of $5 for 15 consecutive weeks.

Redding was then hired by the band Upsetters when their lead singer Little Richard abandoned rock and roll. But despite getting well paid, Redding did not stay long.

Recommended Lists:

Recommended Lists:

Career

In the early years of his career, Otis Redding moved to Los Angeles with his sister, Deborah, and wrote his first songs which were 'She's Allright', 'Tuff Enuff', 'I'm Gettin' Hip' and 'Gamma Lamma'.

When Johnny Jenkins left the band, Redding met Phil Walden and Bobby Smith who ran a small label Confederate Records. Redding signed with Confederate and recorded his singles 'Shout Bamalama' and 'Fat Girl'.

In 1962, Redding drove Jenkins to his session in Memphis. The session with Jenkins wasn't well received and Redding was allowed to perform two songs. He performed 'Hey Hey Baby' and 'These Arms of Mine'. The studio chief, Jim Stewart, praised Redding's performance. Later, Stewart signed Redding and released both the songs. The single 'Hey Hey Baby' became one of the most successful songs and sold more than 800,000 copies.

Redding's debut album 'Pain in My Heart' included songs from his 1962-63 sessions – 'These Arms of Mine' and other songs. In 1963, 'That's What My Heart Needs' and 'Mary's Little Lamb' were recorded.

In November 1963, Redding was accompanied by his brother Rodgers to perform at the Apollo Theatre for recording a live album for Atlantic Records. Redding got a chance to showcase his dance moves with 'Shake' and 'Satisfaction'.

Redding's second studio album was 'The Great Otis Redding Sings Soul Ballads' which released in March 1965. In the same year, Redding co-wrote 'I've Been Loving You Too Long' with Jerry Butler who was the lead singer of 'The Impressions'.

His next album was titled 'Otis Blue: Otis Redding Sings Soul' which was released in September 1965. He also released the cover of 'A Change is Gonna Come' in the same year.

Continue Reading Below

Redding performed at the 'Whiskey a Go Go' event in Los Angeles since Afro-Americans formed majority of the fans. His music was well-appreciated and Redding became one of the first soul artists to perform for rock audiences in the USA. His performance also received appreciation from the media.

In 1966, he recorded several tracks, like 'Try a Little Tenderness' which was written by Jimmy Campbell, Reg Connelly, and Harry M. Woods. The song is often considered to be Redding's signature song. It was included in his next album 'Complete & Unbelievable: The Otis Redding Dictionary of Soul' which was critically and commercially a huge hit.

In late 1966, Redding performed at the Fillmore Auditorium and was paid around $800 to $1000 per night. The gig was successful and Redding began touring Europe six months later.

An album of duets sung by Otis Redding and Carla Thomas was released in 1967. The album 'King & Queen' was released by Stax and became an instant hit. The collaboration of Redding and Thomas worked and the album charted at number 5 on the Billboard Pop and number 36 on the R&B charts, respectively.

Till 1967, Redding had been performing only for the black audience and had never played before the white American audience. But when he performed at the Monterey Pop Festival as the closing act that year, it created history. During the act, Redding played his own song 'Respect' and a version of the Rolling Stones' 'Satisfaction' and his music found wider audience.

In early 1967, Redding recorded '(Sittin' On) The Dock of the Bay', written with Cropper. He was inspired by the Beatles album 'Sgt. Pepper's Lonely Hearts Club Band' and wanted to create a similar sound. Though everyone was against the idea, Redding felt he needed to expand his musical style.

On December 10, 1967, Redding's band was going to play at the Factory nightclub, near the University of Wisconsin. Despite poor weather conditions, Redding's plane Beechcraft H18 took off and shortly after crashed into Lake Monona. Redding's body was recovered the next day and the other victims included his band members and the pilot. Singer and musician Ben Cauley was the only survivor of the crash.

Recommended Lists:

Recommended Lists:

Major Works

Otis Redding was considered to be one of the most iconic singers of the 1960s. He enjoyed massive success and garnered a large number of fans due to his soulful singing. Most of his songs were huge hits and topped the charts. But the album that broke all the records came only after his death.

His single '(Sittin' On) The Dock of the Bay' which released in January 1968 went on to reach the number one spot on the Billboard Hot 100. It was also the first posthumous number one single in U.S. chart history. The album 'The Dock of the Bay' sold approximately four million copies; it was also the first posthumous album which reached the top spot on the UK Albums Chart.

Recommended Lists:

Recommended Lists:

Awards & Achievements

In 1966 Otis Redding received NAACP Lifetime Membership Award. In the same year, he was voted favourite for Home of the Blues Award, London.

He was awarded the title of International Male Vocalist of the Year in 1966. He received his first Grammy in 1969 for R&B Vocal Performance for '(Sittin' On) The Dock of The Bay'. He was also awarded Grammy for Best Rhythm & Blues Song for '(Sittin' On) The Dock of The Bay'.In 1986, he received Black Gold Legend Award. A couple of years later, he was inducted into the Georgia Music Hall of Fame.

In 1986, he received Black Gold Legend Award. A couple of years later, he was inducted into the Georgia Music Hall of Fame.

Grammy also presented him with the Lifetime Achievement Award in 1999.

Personal Life & Legacy

When he was in his late teens, Otis Redding met 15-year-old Zelma Atwood at 'The Teenage Party' and became romantically involved. They had their son, Dexter; in 1960 and got married in August 1961.

Redding was a wealthy man and he earned around $35,000 per week for his concerts. He used to spend considerably on philanthropic projects and organised summer camps for disadvantaged black children.

Many artists over the years have named Redding as their influence. These include George Harrison, Rolling Stones, Led Zeppelin, Lynyrd Skynyrd, the Doors, and many others.

In 2011, Kanye West and Jay-Z released a song 'Otis' which won them a Grammy for Best Rap Performance in 2012.

Trivia

Rolling Stone voted Redding the 21st Greatest Rock 'n' Roll Artist of all time.

The whistling at the end of the song 'Dock of the Bay' was improvised by Redding since he forgot the lyrics.

Translate Wiki

to Spanish, French, Hindi, Portuguese

Article Title

- Otis Redding Biography

Author

- Editors, TheFamousPeople.com

Website

- TheFamousPeople.com

URL

-

https://www.thefamouspeople.com/profiles/otis-redding-15840.php

Last Updated

- January 10, 2018

---

---

---