Leo Penn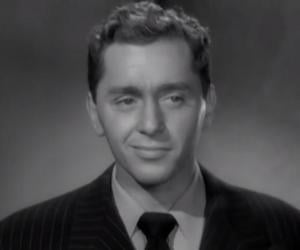 Quick Facts
Nationality: American
Died At Age: 77
Sun Sign: Virgo
Also Known As: Leonard Francis Penn, Leo Zalman Penn
Born in: Lawrence, Massachusetts
Famous as: Actor
Height: 5'6" (168 cm), 5'6" Males
Family:
Spouse/Ex-: Eileen Ryan Penn (m. 1958 – his death. 1998), Olive Deering (m. 1947 – div. 1952)
father: Maurice Daniel Penn
mother: Elizabeth Melincoff
children: Chris Penn, Michael Penn, Sean Penn
Died on: September 5, 1998
place of death: Santa Monica, California
Cause of Death: Cancer
U.S. State: Massachusetts
Continue Reading Below
Leo Penn was an American actor and director, better known as the father of musician Michael Penn and actors Sean Penn and Chris Penn. Born in Massachusetts, US, Leo served in the 'United States Army' during the Second World War, and following the culmination of the war, he began his career as an actor. He started with theatrical plays and switched to playing supporting/key roles in the early era of TV. Some of Leo's earliest appearances in TV series were for 'Crossroads' and 'Navy Log.' Apart from being a seasoned actor, he was also known as a talented director and had directed many episodes of series such as 'I Spy,' 'Star Trek,' 'Lost in Space,' and 'Father Murphy.' His excellent direction in the series 'The Mississippi' earned him a nomination for the 'Emmy Award' for 'Outstanding Directing in a Drama Series' in 1983. Penn had been a lifelong supporter of the trade unions of Hollywood. He got blacklisted from acting in films, and later in TV series, owing to the 'Red Scare,' a term used to indicate infiltration of Hollywood by communist forces. Following this, he took to directing and enjoyed a fairly successful career as a director, too, until he died from lung cancer at the age of 77.
Recommended Lists:
Recommended Lists:
Childhood & Early Life
Leo Penn was born on August 27, 1921, in Lawrence, Massachusetts, US, to Maurice Daniel Penn and Elizabeth (née Melincoff) Penn. Both his parents were Russian Jewish immigrants.

After graduating high school, Leo got enlisted into the 'United States Army Air Forces.' He also participated in World War II as a 'B-24 Liberator' bombardier and was enlisted into the '755th Bomb Squadron.' He was stationed in England as part of the 'Eighth Air Force' for a long time.

Apart from serving his nation in the war, Leo also developed a keen interest in acting. When the war ended in the mid-1940s, Leo returned home. Following this, he thought about beginning his acting career.

He enrolled into the 'University of California' and studied drama there. He also participated in many theatrical plays during that period. Initially, he thought of becoming an acting teacher, but as he did more plays, he found acting to be his main interest.

In 1945, he signed a contract with 'Paramount' and soon started getting steady work.

Recommended Lists:

Recommended Lists:

Career

Leo began appearing in several plays since the mid-1940s and made a name for himself in the theatrical circuit. One of his most popular plays was 'The Girl on the Via Flaminia.' His performance in the play won Leo the prestigious 'Theatre World Award' in 1954. He had also been a life member of 'The Actors Studio' in Los Angeles.

He started his on-screen acting career in 1946, appearing in the film 'The Best Years of Our Lives.' The film featured him in an extremely small, uncredited role.

In 1947, he played the small role of 'Tom Cochrane' in the crime noir film 'Fall Guy.'

In 1949, Leo played the supporting role of 'Sydney Gordon' in director Joseph H Lewis's noir drama film 'The Undercover Man.' The film garnered both critical and commercial acclaim.

One of his early major projects on TV was the 1956 religion-based anthology series 'Crossroads.' He played the role of 'Mr. Rico' in an episode of the now-iconic series.

The next year, he appeared in the military drama series 'Navy Log.' The series featured him in a guest role in an episode titled 'One If By Sea.' Around the same time, he was also roped in to play a key role in the popular crime drama 'Decoy.'

Leo's film career had somehow halted when he had begun concentrating more on TV in the 1950s. In 1959, however, his film career was revived with the film 'The Story on Page One.' The film featured him in the role of 'Morrie Goetz.' He once stated in an interview that 'The Story on Page One' was the film that had bought him his first house.

In 1960, he appeared in the iconic western series 'Have Gun - Will Travel' and played the role of 'Cavage' in one of its episodes, titled 'My Poker Fiend.' The next year, he made guest appearances in single episodes of series such as 'The Asphalt Jungle' and 'The Islanders.'

One of his most notable TV appearances was for the legal drama series 'The Law and Mr. Jones' in 1961. He appeared alongside James Whitmore in one of its episodes, titled 'Cold Turkey.' The same year, he appeared in a guest role in the sitcom titled 'Harrigan and Son.'

Following this, he appeared in a supporting role in an episode of the crime-drama series 'Checkmate,' titled 'The Button-Down Break.' He also made an appearance in the sitcom 'Mrs. G. Goes to College,' which featured him in the role of 'Jerry Green.'

Leo's support for the trade unions of Hollywood started bothering his acting career. At first, he was blacklisted by Hollywood studios, and later, he was also barred from appearing on TV shows. Following this, Leo took to directing and directed many episodes of series such as 'Star Trek,' 'Lost in Space,' 'Little House on the Prairie,' 'Columbo,' and 'Father Murphy.'

He was known as a highly talented director, and his talent was recognized at the 1983 'Emmy Awards,' where he was nominated for the award for 'Outstanding Directing in a Drama Series' for the series 'The Mississippi.'

Leo did fewer films during the last 3 decades of his career. During this period, he appeared in the films 'Sixth and Main,' 'The Wild Life,' and 'The Crossing Guard.'

Leo also directed feature films such as the 1966 release 'A Man Called Adam' and the 1988 movie 'Judgement in Berlin.'

Recommended Lists:

Recommended Lists:

Family & Personal Life

Leo married actor Olive Deering in 1947, and the couple divorced in 1952. In 1957, Leo got married to actor Eileen Ryan. He did not have any children from his first marriage. However, through his second marriage, he became a father to three sons: Michael Penn (born in 1958), Sean Penn (born in 1960), and Chris Penn (born in 1965). Michael later became a musician, while Sean and Chris became actors. Chris died due to heart disease in 2006.

Leo died from lung cancer on September 5, 1998, in Santa Monica, California. He was interred at the 'Holy Cross Cemetery' in Culver City, California.

Translate Wiki

to Spanish, French, Hindi, Portuguese

Article Title

- Leo Penn Biography

Author

- Editors, TheFamousPeople.com

Website

- TheFamousPeople.com

URL

-

https://www.thefamouspeople.com/profiles/leo-penn-44005.php

Last Updated

- March 16, 2019

---

---

---