Dan Quayle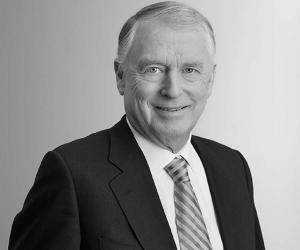 Quick Facts
Birthday: February 4, 1947
Nationality: American
Famous: Political Leaders American Men
Age: 72 Years, 72 Year Old Males
Sun Sign: Aquarius
Also Known As: James Danforth Quayle
Born in: Indianapolis
Famous as: Former Vice President of the United States
Height: 1.82 m
political ideology: Republican
Family:
Spouse/Ex-: Marilyn Quayle
father: James Cline Quayle
mother: Martha Corinne
children: Ben Quayle, Corinne Quayle, Tucker Quayle
Notable Alumni: DePauw University
U.S. State: Indiana
Ideology: Republicans
More Facts
education: DePauw University, Indiana University School of Law - Indianapolis
Continue Reading Below
Dan Quayle was the 44th Vice President of the United States of America, under the presidency of George H.W. Bush. He also served in the House of Representatives and the Senate. After finishing his schooling and earning a law degree, he served in the Indiana Army National Guard. He was eventually offered a Juris Doctor degree and was also promoted to the rank of sergeant. He then dabbled with a number of high-paying jobs including an investigator with the Consumer Protection Division of the Office of the Indiana Attorney General, and then as the associate publisher of his family publication, the 'Huntington Herald-Press'. His political career started with his election to the House of Representatives, where he served two terms. Thereafter, he served two terms in the Senate. As the vice president of America, he travelled across the world on a number of goodwill assignments, but was severely ridiculed for various oral slip-ups. In the new millennium, he canvassed for the Republican nomination for President, but withdrew from the campaign and supported the candidature of George W. Bush. He has also authored two books, 'A Vice-Presidential Memoir' and 'The American Family: Discovering the Values That Makes Us Strong'.
Recommended Lists:
Recommended Lists:
Continue Reading Below
Childhood & Early Life
James Danforth 'Dan' Quayle was born to James Cline Quayle and Martha Corinne in Indianapolis, Indiana.

His grandfather, Eugene C. Pulliam founded 'Central Newspapers Inc.' and owned the major newspapers in the state including, 'The Indianapolis Star' and the 'The Arizona Republic'.

The family shifted to Arizona where young Quayle spent much of his youth. He then studied at Huntington High School in Indianapolis, from where he graduated in 1965.

He majored in political science at DePauw University, where he was also a member of the Delta Kappa Epsilon guild. He graduated from there in 1969.

Continue Reading Below

Recommended Lists:

Recommended Lists:

Career

In 1971, he was appointed as an investigator with the Consumer Protection Division of the Office of the Indiana Attorney General. The same year, he served as the administrative assistant to Governor Edgar Whitcomb.

He was the Director of the Inheritance Tax Division of the Indiana Department of Revenue from 1973 to 1974.

He then obtained a Juris Doctor degree in law from the Indiana University Robert H. McKinney School of Law in 1974, while serving as the 'sergeant' at the Indiana Army National Guard. It is here, he met his future wife Marilyn.

After he received his degree in law, he worked for a little while as the associate publisher of his family publication, the 'Huntington Herald-Press'.

He was elected to the House of Representatives in 1976 by defeating J. Edward Roush. He got a landslide victory in the re-elections once again, becoming the only candidate to have won by such a great margin in the district of Northeast Indiana.

In 1980, he entered the senate – at 33, he was the youngest member to be elected to the Senate, representing Indiana. Six years later, he was re-elected yet again by defeating Jill Long.

During the 1988 Presidential Election, he was invited by George H.W. Bush to join as his running mate during the elections. The duo won the elections in November with a sweeping 426 votes.

Continue Reading Below

He became the 44th Vice President of the United States and assumed office on January 20, 1989 and served for four years.

Under Bush, Quayle was offered the position of chairman of the 'National Space Council' and he was also made the leader of the 'Council of Competitiveness'. As the Vice President, he officially toured 47 countries, during which he was mocked and criticized by the media as 'incompetent' and 'confused', due to his erroneous choice of words while speaking on a number of subjects.

In 1992, he gave the famous, 'Murphy Brown' speech on the 'Los Angeles Riots' at the Commonwealth Club in California, in which he articulated and blamed the growing violence in the United States and the diminishing moral and family values in American households.

He cited in his speech the popular primetime soap opera character, 'Murphy Brown', who was an independent, single-mother, and blamed these 'popular culture' shows for the 'poverty of values'. The speech was interpreted differently by people and most definitely had a lasting impact (both positive and negative) on a number of American households and political circles.

He secured re-nomination during the 1992 Republican National Convention polls but the Bush-Quayle duo subsequently lost the re-elections.

In 1994, he authored, 'Standing Firm', an international best-seller and authored his second book, 'American Family: Discovering the Values that Make us Strong' two years later.

In 1999, he decided to run for the Republican Presidential Nomination that was to be held the following year. However, he withdrew his participation and decided to support George W. Bush instead. The same year, he published, 'Worth Fighting For'.

Continue Reading Below

After his Vice Presidential term got over, he joined a private equity firm, Cerberus Capital Management and was made the chairman in the department of 'Global Investments'.

He is currently a trustee at the Hudson Institute, the director of Aozora Bank in Tokyo and the President of 'Quayle and Associates'. He has also been on the board of directors in a number of companies such as 'Central Newspapers, Inc.', 'Amtran Inc,' and 'BTC Inc.'

Major Works

Published in 1994, 'Standing Firm: A Vice-Presidential Memoir' was a bestseller. The book gives an insight into the personal experiences of the former vice president at the White House and his thoughts on 'family values'. It sold over 300,000 copies in its first print.

Personal Life & Legacy

He married Marilyn in 1972 and has three children with her - Tucker, Ben and Corinne.

Ben Quayle, Dan's son, was elected to the House of Representatives but failed to get re-elected in 2012.

Trivia

During a spelling bee contest at the Munoz Elementary School in New Jersey, this former Vice President of the United States misspelled the word 'potato' as 'potatoe'. He was derided even further when he attempted to correct a 12 year old boy, who gave the right spelling of 'potato'.

Translate Wiki

to Spanish, French, Hindi, Portuguese

Article Title

- Dan Quayle Biography

Author

- Editors, TheFamousPeople.com

Website

- TheFamousPeople.com

URL

-

https://www.thefamouspeople.com/profiles/james-danforth-quayle-1128.php

Last Updated

- October 05, 2017

---

---

---