Dustin Hoffman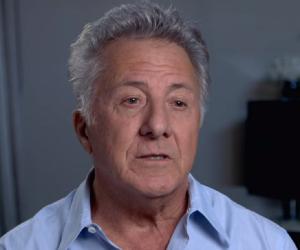 Quick Facts
Nationality: American
Famous: Humanitarian Jewish Actors
Age: 81 Years, 81 Year Old Males
Sun Sign: Leo
Also Known As: Dustin Lee Hoffman
Born in: Los Angeles
Height: 5'6" (168 cm), 5'6" Males
political ideology: Democratic
Family:
Spouse/Ex-: Anne Byrne
father: Harvey Hoffman
mother: Lillian Gold
siblings: Ronald Hoffman
children: Alexandra Hoffman, Jake Hoffman, Jenna Byrne, Karina Hoffman-Birkhead, Max Hoffman, Rebecca Hoffman
U.S. State: California
City: Los Angeles
More Facts
education: Los Angeles High School, Los Angeles, CA, Santa Monica College (dropped out 1956),
Continue Reading Below
Dustin Lee Hoffman is an American actor who has worked in variety of creative ventures in theatre, cinema and television. Hoffman struggled for a good part of his life by working in low budget Off-Broadways in New York and to his confession, he lived under American poverty line until he was 31 years old. But all of this changed when he was casted to play the role of a naïve, confused and lost graduate in the movie 'The Graduate'. The movie established Hoffman in the Hollywood film industry; before it he had a hard time to land any role because of his unconventional looks but now suddenly everyone was a fan of his exceptional looks and brilliant acting skills. He became the talk of the tinsel town and did huge movies with well established actors like Robert De Niro, Meryl Streep, Gene Hackman, etc. Some of the other famous movies from Hoffman's career are, 'Kramer vs. Kramer' and 'Rain Man'; for both the movies he won Academy Awards. He has not only contributed to the silver screen but has given many theatrical performances, worked in television movies and even won accolades for voice acting in 'Kung Fu Panda'.
Recommended Lists:
Recommended Lists:
Continue Reading Below
Childhood & Early Life
Dustin Hoffman was born in Los Angeles to Lillian and Harry Hoffman. His father was a prop supervisor at Columbia Pictures and a furniture salesman. He was brought up in a humble Jewish family who were neither religious nor observant.

Hoffman went to Los Angeles High School and later attended the Santa Monica College to pursue medicine but he quickly changed his mind and instead enrolled himself at the Pasadena Playhouse to make a career in acting.

Continue Reading Below

Recommended Lists:

Recommended Lists:

Career

At the Pasadena Playhouse, Hoffman acquainted with the famous actor, but struggling like him at the time, Gene Hackman. Both the aspiring actors moved to New York but Hoffman did not get many opportunities, owing to his unconventional looks.

During the 60s, Hoffman earned a few opportunities to act in Off-Broadway productions and side by side, he studied method acting at Actors Studio. It was finally in 1966 that he performed in a big production, 'Eh?' by Henry Livings.

In 1967, he acted in his first theatrical film, 'The Tigers Make Out' and directed the productions 'Two for the Seesaw' and 'The Time of Your Life' for the Fargo-Moorhead Community Theatre, for which he received $1000.

In the same year, Mike Nichols took his screen test for 'The Graduate'. He landed the role and it became the biggest sensation in American cinema. His unconventional looks and brilliant acting skills established him as a star.

Although, Hoffman's career had now kick started in Hollywood, he returned back to the Broadway in 1968 to act in 'Jimmy Shine'. His acting was thoroughly appreciated and he received a Drama Desk Award for it.

In 1969, 'Midnight Cowboy', an American drama, starring Hoffman, Jon Voight, etc. was released. Hoffman was nominated for the second time for an Academy Award and the movie itself won three Academy Awards.

His next big film, 'Little Big Man' was released in 1970 and it was considered to be an unconventional movie of that time, more like an anti-establishment film. The movie was very well received by the critics.

Continue Reading Below

For the next few years, Hoffman appeared in movies like: 'Who is Harry Kellerman and Why Is He Saying Those Terrible Things About Me? (1971)', 'Straw Dogs (1971)', 'Papillon (1973)' and 'Lenny (1974)', for which he received his third Oscar nomination.

In 1976, he starred in major films like, 'All the President's Men' and 'Marathon Man'. These movies were establishing him as a seasoned actor and in the following years he acted in 'Straight Time (1978)' and 'Agatha (1979)'.

The year 1979 elevated Hoffman's position in Hollywood film industry when 'Kramer vs. Kramer' was released. His role as a workaholic, separated father earned him accolades as well as his first Academy Award.

'Death of a Salesman', a TV movie was released in 1985. It was another stepping stone in Hoffman's career. His acting in the movie was critically acclaimed and he won an Emmy and a Golden Globe for it.

Next came 'Ishtar' in 1987, a comedy movie which was a serious failure in Hoffman's otherwise shinning film career. He starred in the movie with Warren Beatty. Although it was a big flop but 'Ishtar' became a cult film.

Another big role in Hoffman's career came with his portrayal of an autistic savant in 'Rain Man' in 1988. He Prepared for his role in the movie for around two years and received his second Oscar for it.

In the following year, 'Family Business' was released in which Hoffman starred along with Sean Connery and Mathew Broderick. The movie was critically panned but found commercial success on video rentals.

Continue Reading Below

Throughout the 90s, he did movies like, 'Dick Tracy (1990)', 'Billy Bathgate (1991)', 'Hook (1991)' in which he played the title role of Captain Hook, 'Outbreak (1995)' alongside Morgan Freeman and Kevin Spacey and 'Sleepers (1996)' with Brad Pitt.

1997 proved to be quite a creative year for Hoffman as he did 'Mad City' with John Travolta and 'Wag the Dog', a black comedy, along with Robert De Niro. With 'Wag the Dog' he earned his seventh Academy Award nomination.

In the early 2000, he got to perform in movies like, 'Moonlight Mile (2002)', 'Confidence (2003)', 'Runaway Jury (2003)' with his friend from the struggling days, Gene Hackman, and 'Finding Neverland (2004)'.

In 2004, Hoffman and Robert De Niro again worked together after 'Wag the Dog' in 'Meet the Fockers', a sequel to the movie 'Meet the Parents'. He won the MTV Movie Award for 'Best Comedic Performance' for the movie.

He starred in 'Stranger Than Fiction' in 2006, which is a comedy-drama-fantasy film, along with Will Ferrell, Maggie Gyllenhaal, etc. And in the same year, he played the perfumer Giuseppe Baldini in 'Perfume: The Story of a Murderer'.

In 2007, he did an advertising campaign for Australian telecommunications company Telstra's Next G network and appeared in the 50 Cent video 'Follow My Lead' as a psychiatrist. He also starred in 'Mr. Magorium's Wonder Emporium'.

He did voice acting for the animation 'Kung Fu Panda' in 2008. It is said that he was reluctant to play the part but his character 'Shifu' won him the Annie Award for 'Voice Acting in an Animated Feature'.

Continue Reading Below

In 2011, he reprised his role of 'Shifu' in commercially hit film 'Kung Fu Panda 2' and during the same time directed 'Quartet', a BBC Films comedy starring Maggie Smith. Quite recently, he recorded 'Being There' for Audible.com.

Recommended Lists:

Recommended Lists:

Major Works

Hoffman's major work is still considered to be 'The Graduate (1967)' as it changed the direction of his career as well as his portrayal of 'Benjamin Braddock' proved to be a breath of fresh air for the American film industry.

'Kramer vs. Kramer (1979)' was another milestone in his career in Hollywood. He acted in the movie opposite Meryl Streep and it earned him his first Academy Award. The movie was a huge hit and received 5 Oscars in total.

Recommended Lists:

Recommended Lists:

Awards & Achievements

Hoffman is the proud receiver of four BAFTA awards, five Golden Globe Awards, two Golden Laurel Awards, two Academy Awards, three New York Film Critics Awards, two David di Donatello awards, etc.

He Won Two Academy Awards for his performance in 'Kramer vs. Kramer' (1979) and 'Rain Man' (1988)

Personal Life & Legacy

In 1969, Hoffman married Anne Byrne. Byrne had a daughter, Jenna, from her previous marriage and the couple adopted a girl, Karina. The used to live in Greenwich Village but got divorced after staying together for 11 years.

He married for the second time to a businesswoman, Lisa Hoffman, in 1980. They have four children together: Jacob Edward, Rebecca Lillian, Maxwell Geoffrey and Alexandra Lydia.

Trivia

Hoffman was treated for cancer in 2013.

1. All the President's Men (1976)

(Biography, History, Thriller, Drama)

2. The Graduate (1967)

(Comedy, Drama)

---

3. Papillon (1973)

(Drama, Biography, Crime)

4. Midnight Cowboy (1969)

(Drama)

---

---

5. Kramer vs. Kramer (1979)

(Drama)

6. Rain Man (1988)

(Drama)

---

---

---

7. Little Big Man (1970)

(Comedy, Western, Drama, Adventure)

8. Marathon Man (1976)

(Crime, Thriller)

---

---

---

---

| | | |
| --- | --- | --- |
| 1989 | Best Actor in a Leading Role | Rain Man (1988) |
| 1980 | Best Actor in a Leading Role | Kramer vs. Kramer (1979) |

| | | |
| --- | --- | --- |
| 1989 | Best Performance by an Actor in a Motion Picture - Drama | Rain Man (1988) |
| 1986 | Best Performance by an Actor in a Miniseries or Motion Picture Made for Television | Death of a Salesman (1985) |
| 1983 | Best Actor in a Motion Picture - Comedy or Musical | Tootsie (1982) |
| 1980 | Best Actor in a Motion Picture - Drama | Kramer vs. Kramer (1979) |
| 1968 | Most Promising Newcomer - Male | The Graduate (1967) |

| | | |
| --- | --- | --- |
| 1986 | Outstanding Lead Actor in a Miniseries or a Special | Death of a Salesman (1985) |

| | | |
| --- | --- | --- |
| 1984 | Best Actor | Tootsie (1982) |
| 1970 | Best Actor | John and Mary (1969) |
| 1970 | Best Actor | Midnight Cowboy (1969) |
| 1969 | Most Promising Newcomer to Leading Film Roles | The Graduate (1967) |

| | | |
| --- | --- | --- |
| 2005 | Best Comedic Performance | Meet the Fockers (2004) |

| | | |
| --- | --- | --- |
| 1990 | World-Favorite Motion Picture Actor | Winner |
| 1989 | Favorite Dramatic Motion Picture Actor | Winner |

Translate Wiki

to Spanish, French, Hindi, Portuguese

Article Title

- Dustin Hoffman Biography

Author

- Editors, TheFamousPeople.com

Website

- TheFamousPeople.com

URL

-

https://www.thefamouspeople.com/profiles/dustin-hoffman-3763.php

Last Updated

- September 14, 2017

---

---

---