Birthdate: December 5, 1998
Sun Sign: Sagittarius
Birthplace: India
2
Dhruv Rathee
(Indian YouTuber who has 6 million subscribers and 643 million overall views.)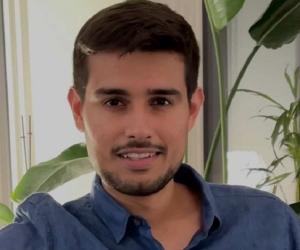 Birthdate: October 8, 1994
Sun Sign: Libra
Birthplace: Haryana, India
Birthdate: September 28, 1980
Sun Sign: Libra
Birthplace: New Delhi India
Sandeep Maheshwari is an Indian YouTuber and motivational speaker. His self-titled YouTube channel, which is the world's largest not-for-profit channel, has managed to accumulate more than 20 million subscribers. Sandeep Maheshwari is also popular on Instagram where he has more than 2.5 million followers.
Birthdate: December 7, 1993
Sun Sign: Sagittarius
Birthplace: Ulhasnagar, Mumbai
Birthdate: 1993 AD
Birthplace: New Delhi
Birthdate: January 22, 1994
Sun Sign: Aquarius
Birthplace: Delhi, India
Birthdate: May 7, 1991
Sun Sign: Taurus
Birthplace: India
Birthdate: September 7, 1994
Sun Sign: Virgo
Birthplace: India
Birthdate: June 27, 1993
Sun Sign: Cancer
Birthplace: Mumbai, India
Prajakta Koli is an Indian internet personality and actress, best known for making comedy videos on her YouTube channel MostlySane, which has more than six million subscribers. In 2019, she was named in Forbes magazine's 30 under 30 list. In 2020, she graced the cover of BW Businessworld as part of the magazine's Most Influential Women's list.
Birthdate: December 16, 1993
Sun Sign: Sagittarius
Birthplace: Mayur Vihar, New Delhi
Birthdate: January 25, 2000
Sun Sign: Aquarius
Birthplace: Amritsar, India
Birthdate: December 24, 1989
Sun Sign: Capricorn
Birthplace: Bengaluru, Karnataka