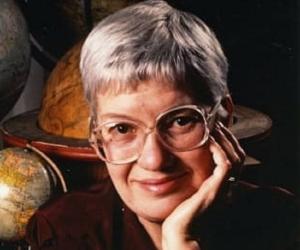 .
Famous As: Astronomer
Birthdate: July 23, 1928
Sun Sign: Leo
Birthplace: Philadelphia, Pennsylvania
Died: December 25, 2016
American astronomer Vera Rubin is best known for her pioneering discoveries on galaxy rotation rates, her groundbreaking work confirming the existence of dark matter and for her life-long advocacy for women in science. She studied the galactic rotation curves and provided strong evidence of the existence of dark matter. The Vera C. Rubin Observatory in Chile is named after her.