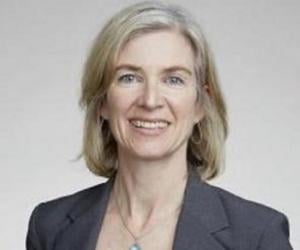 .
Famous As: Biochemist
Birthdate: February 19, 1964
Sun Sign: Pisces
Birthplace: Washington, D.C., United States
American biochemist Jennifer Doudna of the University of California, Berkeley, who has made fundamental contributions in biochemistry and genetics, is best-known for her pioneering work in CRISPR gene-editing. Doudna and Emmanuelle Charpentier received the 2020 Nobel Prize in Chemistry for developing a method for genome editing through CRISPR, marking them as the only two women to share science Nobel ever.