People born on July 2 are determined, sensible spenders, and sensitive. Browse through this article for a list of famous people born on 2 July and also know more about their personality traits.
People born on July 2, fall under the fourth sign of the zodiac, Cancer. Cancerians are ruled by the moon. Cancer is a water sign, so the individuals under the influence of the zodiac possess a very emotional personality. They are caring, charitable and spontaneous. The water sign also makes them flexible and pliable. They can adapt when they have to, but prefer to make changes on their own terms. Just as the term water implies, they can be very calming. These individuals are extremely creative and owing to their extraordinary ability reach great heights in their career. They are always supportive towards their family members and friends.
Andre Kertesz
Photographer
Died on: 28 September 1985
Born in: Budapest, Hungary
Nationality: Hungarian
Year Of Birth: 1894
Dave Thomas
Died on: 08 January 2002
Born in: Atlantic City, New Jersey, USA
Nationality: American
Year Of Birth: 1932
Medgar Evers
Died on: 12 June 1963
Born in: Decatur, Mississippi U.S.
Nationality: American
Year Of Birth: 1925
Patrice Lumumba
Political leader
Died on: 17 January 1961
Born in: Katakokombe
Nationality: Congolese
Year Of Birth: 1925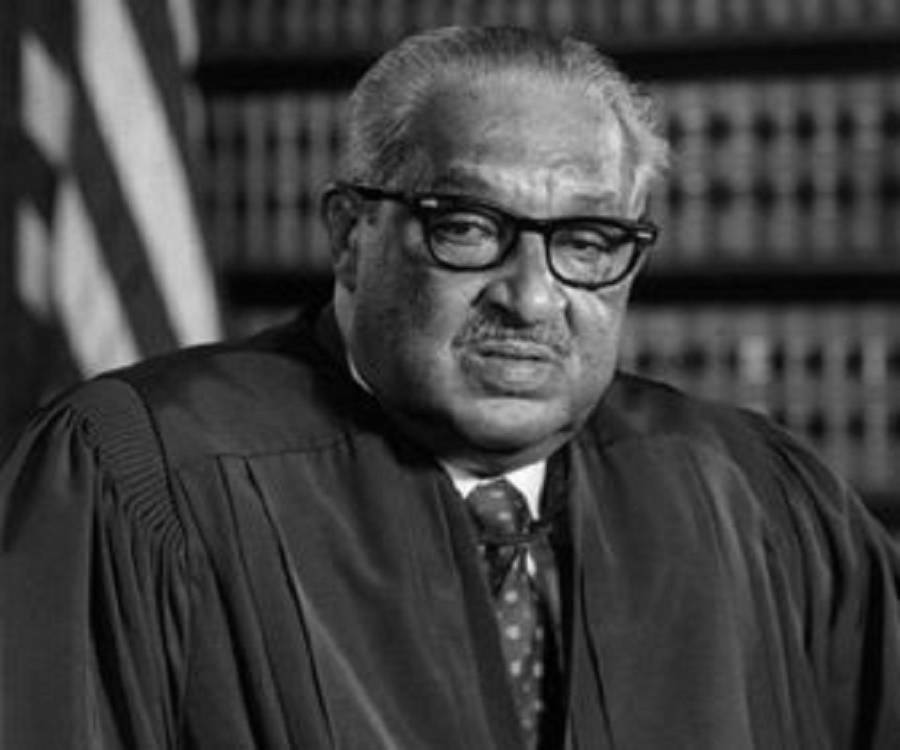 Thurgood Marshall
Former Associate Justice of the United States Supreme Court
Died on: 24 January 1993
Born in: Baltimore
Nationality: American
Year Of Birth: 1908

Ahmad Jamal
Born in: Pittsburgh, Pennsylvania
Nationality: American
Year Of Birth: 1930

Alec Douglas-Home
Died on: 09 October 1995
Born in: Mayfair
Nationality: British
Year Of Birth: 1903

Ashley Michelle Tisdale
Born in: Deal, New Jersey, U.S
Nationality: American
Year Of Birth: 1985

Herman Hesse
Died on: 09 August 1962
Born in: Calw, Württemberg, Germany
Nationality: German
Year Of Birth: 1877

Jerry Faye Hall
Born in: Gonzales, Texas, United States
Nationality: American
Year Of Birth: 1956

José Canseco Capas, Jr
Nationality: Cuban
Year Of Birth: 1964

Lion Feuchtwanger
Died on: 21 December 1958
Nationality: German
Year Of Birth: 1884

Michael Newbold Castle
Nationality: American
Year Of Birth: 1939

Richard Henry Stoddard
Died on: 13 May 1903
Nationality: American
Year Of Birth: 1825

Sir Alec Douglas-Home
Died on: 09 October 1995
Born in: Mayfair, London
Nationality: British
Year Of Birth: 1903

Sir William Henry Bragg
Died on: 10 March 1942
Born in: Wigton, Cumberland, England
Nationality: British
Year Of Birth: 1862

Vicente Fox Quesada
Nationality: Mexican
Year Of Birth: 1942
Personality Traits & Characteristics Of Famous People Born On July 2nd

Personality
People born on 2nd of July are determined, focused and very loving. They have a creative streak that is coupled with a somewhat psychic awareness and lots of cerebral vigor. They are generally warm, sympathetic and accommodating with a sensible approach towards life. Being very sensitive, they sometimes erect a wall around their emotions and can react strongly to any form of injustice. Individuals born on July 2 are good at self-analysis, though they may be a little lacking in confidence. They do not like to burden others with their problems, as they usually keep their anxieties hidden. By the time they reach middle-age, they usually loosen up and become more open and unperturbed.


Health
Those born on this day have a good sense of humor and tend to take care of themselves and therefore are rarely ill. They are unlikely to develop and manifest the same weight and dietary problems that are prevalent in other Cancerians. Although a serious physical exercise is always advisable, if they have a sedentary job. In addition to exercise, they must resist their love for sweets to improve and maintain vitality. July 2nd natives should confide more with others about their problems for the wellbeing of their health and to get rid of stress.

Finance
Individuals born on July 2 have a habit of spending sensibly, so they rarely come across financial issues. Their responsible financial attitude helps them prepare for unforeseen future events. Their high intellect and skill in analysis in general enables their great business sense.

Career
Natives of July 2nd, have several career options. They have the right instincts for management and other positions of power. They are also great entertainers others and are blessed with an original outlook.

Relationships, Marriage & Children
Cancerians born on the 2nd of July believe in a sharing and loving relationship. Their need for emotional and material security makes them take their relationships seriously. They usually possess gentle temperaments, however, at times they are prone to moodiness, but they are always willing to overcome problems and provide comfort and affection to their partner. They thrive in a calm, close and comfy family setting. They need a long term commitment to tempt their heart. They can be slightly oversensitive and can easily forgive and are eager to forget. They are sentimental, tender and wear their emotions on their sleeves at times. They make good parent but at times can be extremely anxious.

Lucky Colors: Cream, White, Green.
Lucky Numbers: 2, 11, 20, 29, 38, 47, 56, 65, 74
Lucky Days (of the Week): Monday, Thursday, Sunday
Lucky Days (of the Month): 7, 16, 25