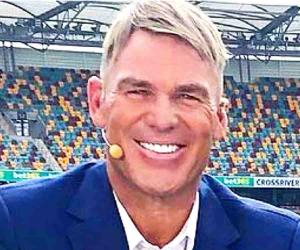 Famous As: Australian cricketer. Widely considered one of the greatest leg spin bowlers in cricket history.
Birthdate: September 13, 1969
Birthplace: Victoria, Australia
Died: March 4, 2022
Shane Warne was a former Australian cricket player, best known for his leg-break bowling. Widely regarded as one of the greatest spin bowlers of all time, Warne was the second-highest wicket-taker in test cricket. He was also one of the most controversial cricketers. In 2013, Shane Warne was inducted into the ICC Cricket Hall of Fame.