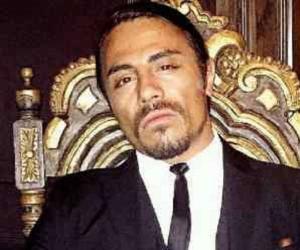 Birthdate: August 9, 1983
Sun Sign: Leo
Birthplace: Erzurum, Turkey
2
Uğur Şahin
(He is the CEO of BioNTech, which developed one of the major vaccines against COVID-19)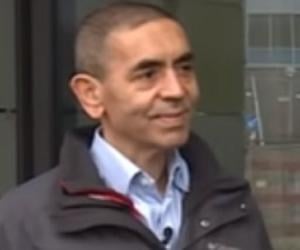 Birthdate: September 19, 1965
Sun Sign: Virgo
Birthplace: İskenderun, Hatay Province, Turkey
Birthdate: October 26, 1972
Sun Sign: Scorpio
Birthplace: Erzincan, Turkey
Hamdi Ulukaya is a Turkish businessman, activist, and philanthropist. He is the founder, owner, chairman, and CEO of Chobani, a company specializing in strained yogurt. Born in Turkey, he immigrated to US as a young man and established his yogurt empire there with no prior experience in the yogurt business. He is also known for donating generously to various causes.
Birthdate: October 31, 1952
Sun Sign: Scorpio
Birthplace: New York City, New York, United States
5
İbrahim Tatlıses
(Singer, Actor)
Birthdate: January 1, 1952
Sun Sign: Capricorn
Birthplace: Urfa, Turkey



6
Acun Ilicali
(Entrepreneur)
Birthdate: May 29, 1969
Sun Sign: Gemini
Birthplace: Edirne, Turkey
7
Hülya Avşar
(Actress, Singer)
Birthdate: October 10, 1963
Sun Sign: Libra
Birthplace: Edremit, Balıkesir, Turkey
Birthdate: December 2, 1923
Sun Sign: Sagittarius
Birthplace: Istanbul, Turkey
Died: January 25, 2019
Israeli businessman Meshulam Riklis is credited with having originated complicated paper transactions like high-yield bonds and leveraged buyouts. He built his financial empire by taking control of major corporations like McCrory Stores, Leeds Travelware, Gruen Watch Company, and Elizabeth Arden Cosmetics. His financial dealings were controversial, and he filed for bankruptcy protection in 2013.
Birthdate: July 20, 1901
Sun Sign: Cancer
Birthplace: Coraklı, Ankara Province, Turkey
Died: February 25, 1996
10
Demet Mutlu
(Business women)
Birthdate: August 22, 1981
Sun Sign: Leo
Birthplace: New York, United States
11
Berna Gözbaşı
(Turkish Businesswoman and Sports Executive)
Birthdate: June 30, 1974
Sun Sign: Cancer
Birthplace: Gelibolu, Turkey
Birthdate: December 26, 1960
Sun Sign: Capricorn
Birthplace: Turkey
13
Hikmet Ersek
(Businessman who is the former CEO of Western Union)
Birthdate: 1961 AD
Birthplace: Istanbul, Turkey
14
Sakip Sabanci
(Business tycoon)
Birthdate: April 7, 1933
Sun Sign: Aries
Birthplace: Talas, Turkey
Died: April 10, 2004
15
Matild Manukyan
(Businesswoman)
Birthdate: 1914 AD
Birthplace: Istanbul, Turkey
Died: February 17, 2001
Birthdate: January 28, 1905
Sun Sign: Aquarius
Birthplace: Gaziantep, Turkey
Died: October 23, 1997