1
Adexe
(Spanish Singer and YouTuber)
Birthdate: July 7, 2005
Sun Sign: Cancer
Birthplace: Santa Cruz
Birthdate: May 10, 1999
Sun Sign: Taurus
Birthplace: Catalonia, Spain
3
Benji Krol
(Spanish TikTok Star and Social Media Personality)
Birthdate: December 14, 2000
Sun Sign: Sagittarius
Birthplace: Brazil
4
Nau
(Spanish Singer and YouTuber )
Birthdate: December 9, 2002
Sun Sign: Sagittarius
Birthplace: Santa Cruz de Tenerife, Canary Islands
5
Amarna Miller
(Spanish Youtuber and Former Adult Film Actress)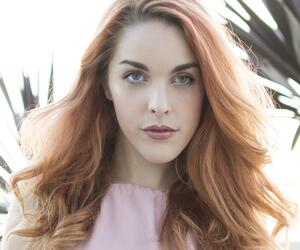 Birthdate: October 29, 1990
Sun Sign: Scorpio
Birthplace: Madrid, Spain
Amarna Miller is a Spanish internet personality and former pornographic actress, director, writer, and producer. She has also appeared in popular magazines like Mongolia. Starting from 2014, Miller won three consecutive Ninfa Awards. After giving up on her pornographic career, Amarna Miller has been publishing literary works. She has also established herself as a popular YouTuber.
Birthdate: May 10, 1999
Sun Sign: Taurus
Birthplace: Catalonia, Spain
7
Manu Rios
(Spanish Actor, Singer, and Instagram Star)
Birthdate: December 17, 1998
Sun Sign: Sagittarius
Birthplace: Calzada, Calatrava, Spain
Birthdate: February 13, 1990
Sun Sign: Aquarius
Birthplace: Malaga, Spain
Spanish-Norwegian YouTuber Rubén Doblas Gundersen, better known as El Rubius, boasts of owning the world's fourth most-followed Twitch channel and an equally popular gameplay and vlog channel on YouTube. Unfazed by fame and money, he has vowed never to encourage trolling, bullying, and addiction through his online content.
9
Jordi Wild
(Spanish YouTube Star)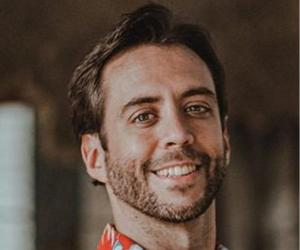 Birthdate: August 28, 1984
Sun Sign: Virgo
Birthplace: Manresa, Catalonia, Spain
10
TheGrefg
(Spanish Gamer and Vlogger)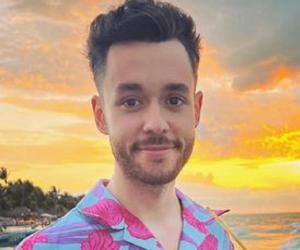 Birthdate: April 24, 1997
Sun Sign: Taurus
Birthplace: Murcia, Spain
11
Willyrex
(Spanish YouTube Gamer)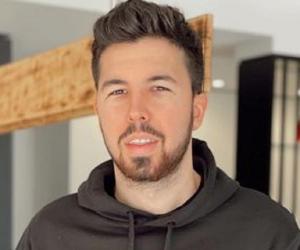 Birthdate: May 9, 1993
Sun Sign: Taurus
Birthplace: Madrid, Spain
12
Dalas Review
(Critique and Commentary YouTuber)
Birthdate: October 31, 1993
Sun Sign: Scorpio
Birthplace: Santa Cruz, Spain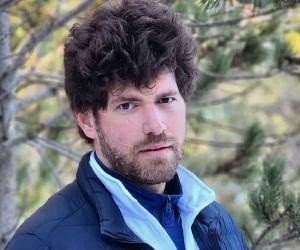 Birthdate: March 27, 1993
Sun Sign: Aries
Birthplace: Madrid, Spain
Birthdate: August 16, 1995
Sun Sign: Leo
Birthplace: Spain
15
Los Juguetes de Arantxa
(Spanish YouTube Star)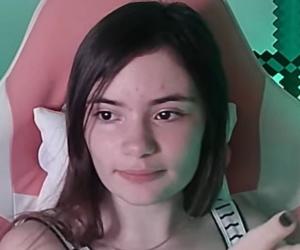 Birthdate: November 23, 2010
Sun Sign: Sagittarius
Birthplace: Alicante, Spain
16
Dulceida
(Spanish Fashion Vlogger)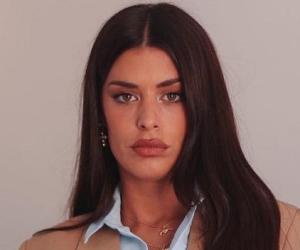 Birthdate: October 23, 1989
Sun Sign: Libra
Birthplace: Barcelona, Spain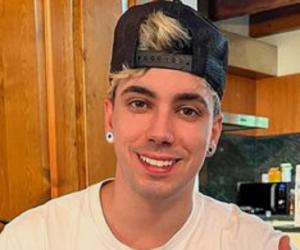 Birthdate: October 26, 1992
Sun Sign: Scorpio
Birthplace: Barcelona, Spain
18
8cho
(Spanish YouTube Phenomenon)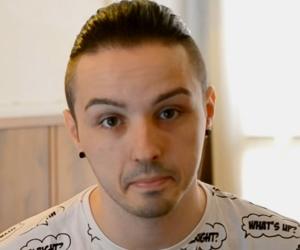 Birthdate: April 25, 1986
Sun Sign: Taurus
Birthplace: Barcelona, Spain
19
GuitarHeroStyles
(Spanish YouTuber Specialized in Geometry Dash)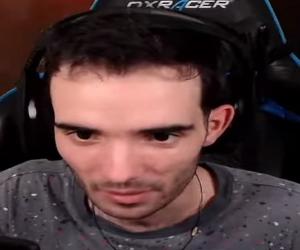 Birthdate: July 10, 1997
Sun Sign: Cancer
Birthplace: Cadiz, Spain
20
Dashiel
(Spanish YouTube Gamer)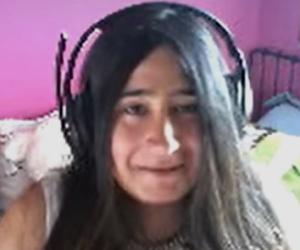 Birthdate: July 3, 1989
Sun Sign: Cancer
Birthplace: Gran Canaria, Spain
21
Mateo Haack
(Spanish YouTube Star)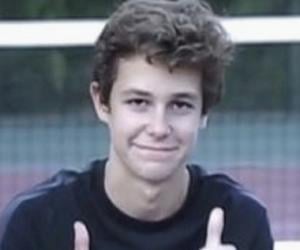 Birthdate: July 3, 2004
Sun Sign: Cancer
Birthplace: Madrid, Spain
22
aLexBY11
(Spanish-language YouTube Star and Twitch streamer)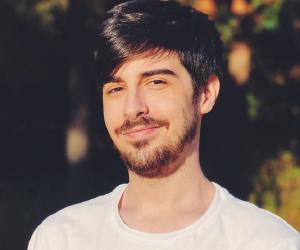 Birthdate: May 21, 1993
Sun Sign: Gemini
Birthplace: Madrid, Spain
23
Logan G
(Comedy YouTube Star)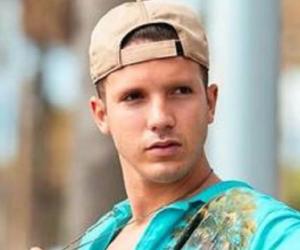 Birthdate: August 6, 1995
Sun Sign: Leo
Birthplace: Malaga, Spain
24
TheShooterCoC
(Gamer and Comedic Personality on YouTube)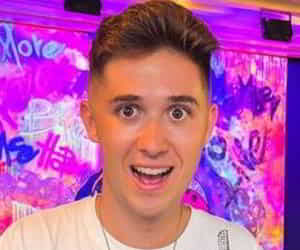 Birthdate: August 7, 1999
Sun Sign: Leo
Birthplace: Malaga, Spain
25
LMDShow
(Comedy Personality on YouTube)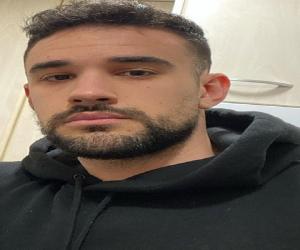 Birthdate: June 22, 1994
Sun Sign: Cancer
Birthplace: Malaga, Spain
26
Silvia Sanchez
(Spanish YouTube Star)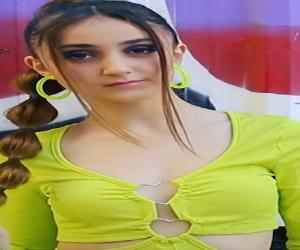 Birthdate: November 18, 2006
Sun Sign: Scorpio
Birthplace: Malaga, Spain
27
Ampeterby7
(Comedic Gameplay Commentator on YouTube)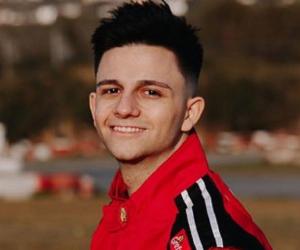 Birthdate: May 14, 1999
Sun Sign: Taurus
Birthplace: Mallorca, Spain
28
Álvaro Mel
(Instagram Sensation and Vlogger)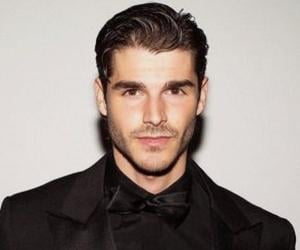 Birthdate: September 14, 1996
Sun Sign: Virgo
Birthplace: Salamanca, Spain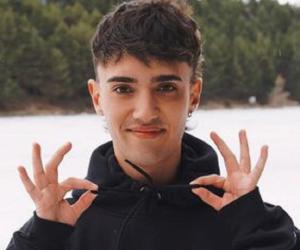 Birthdate: November 16, 2000
Sun Sign: Scorpio
Birthplace: Seville, Spain
30
Marru
(Spanish YouTube and Tiktok Star)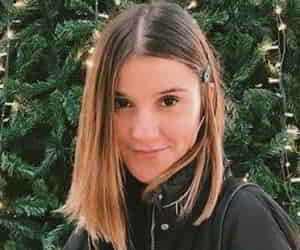 Birthdate: August 22, 2002
Sun Sign: Leo
Birthplace: Valencia, Spain
31
Kim Lianne
(YouTube Content Creator)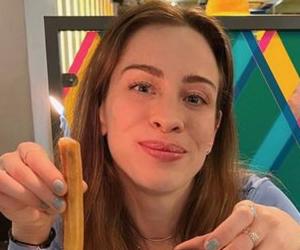 Birthdate: February 17, 1993
Sun Sign: Aquarius
Birthplace: Austria
32
Wismichu
(Spanish YouTube Star and Vlogger)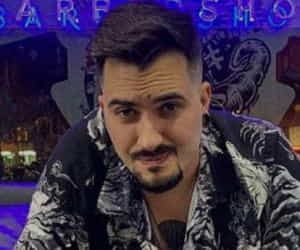 Birthdate: October 5, 1993
Sun Sign: Libra
Birthplace: A Coruña, Galicia, Spain
33
Oto Vans
(YouTube Makeup Enthusiast)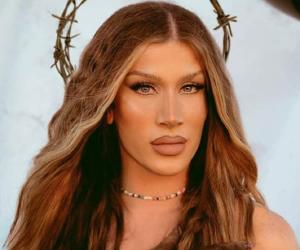 Birthdate: July 27, 1995
Sun Sign: Leo
Birthplace: Croatia
34
AuronPlay
(Spanish YouTuber, Twitch Streamer and Comedian)
Birthdate: November 5, 1988
Sun Sign: Scorpio
Birthplace: Barcelona, Spain
35
Tekendo
(Spanish YouTube Star)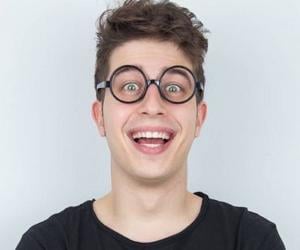 Birthdate: March 20, 1997
Sun Sign: Pisces
Birthplace: Barcelona, Spain
36
Naim Darrechi
(Social Media Sensation on TikTok, Instagram and YouTube)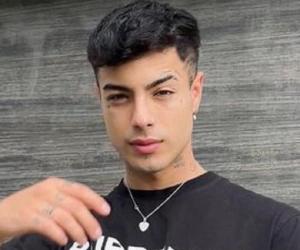 Birthdate: February 28, 2002
Sun Sign: Pisces
Birthplace: Mallorca, Spain
37
La Diversion de Martina
(Versatile Internet Celebrity on YouTube)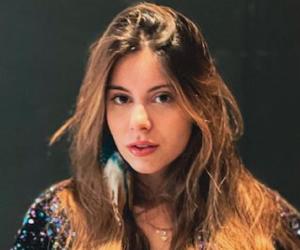 Birthdate: February 24, 2005
Sun Sign: Pisces
Birthplace: Marbella, Spain
Birthdate: June 27, 2019
Sun Sign: Cancer
Birthplace: Marbella, Spain
39
Ariann
(Spanish Singer and TikTok Star)
Birthdate: April 11, 2006
Sun Sign: Aries
Birthplace: Tenerife, Spain
40
Judith Jaso
(Spanish YouTuber, Instagrammer, and Beauty Influencer)
Birthdate: November 16, 2000
Sun Sign: Scorpio
Birthplace: Pamplona