Simon Cowell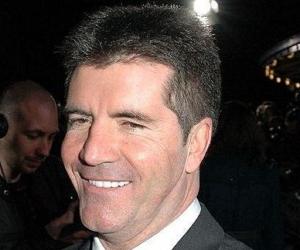 Quick Facts
Nationality: British
Famous: Quotes By Simon Cowell Poorly Educated
Age: 59 Years, 59 Year Old Males
Sun Sign: Libra
Also Known As: Simon Cowell
Born in: London
Famous as: Reality TV Celebrity
Height: 1.75 m
Family:
father: Eric Selig Phillip Cowell
mother: Julie Brett
siblings: John Cowell, June Cowell, Michael Cowell, Nicholas Cowell, Tony Cowell
City: London, England
Net worth: $550 million as of 2015
More Facts
education: Windsor Technical College, Dover College, Radlett Preparatory School
Continue Reading Below
Simon Cowell is an English television personality and entrepreneur. He became famous as a judge on various talent shows like Pop Idol, American Idol and The X factor. He is famous, or rather notorious, for his biting and sarcastic remarks and insults about contestants in the reality shows. A wealthy entrepreneur, he is the founder of the television and music production house, Syco, which produced the highly successful 'Got Talent' franchise in the U.S. and the U.K. As a youngster, he was thrown out of several schools due to his bad behaviour. He attended college, but dropped out before completing his degree. Concerned, his father arranged various job interviews for him which he deliberately sabotaged. He even got a chance to work as a runner on Stanley Kubrick's movie 'The Shining', but faced problems with his colleagues due to his ill-tempered behavior. His father managed him a job with EMI Music Publishing and here he rose to the position of an Artists and Repertoire (A&R) man. He was chosen to judge the British music television show, 'Pop Idol' along with Neil Fox and Nicki Chapman. He was noticed by the public for being the most rude and insensitive judge who did not think twice before passing bitter and insulting comments about the participants—a reputation that only got stronger as he moved on to judge other talent shows.
Recommended Lists:
Recommended Lists:
Continue Reading Below
Childhood & Early Life
Simon Cowell was born to Eric Philip Cowell and Julie Brett. His father was an estate agent and music industry executive, while his mother was a ballet dancer. He is of mixed ancestry, and has one brother and several half-siblings.

He attended Radlett Preparatory school but did not like the discipline of school life and was frequently reprimanded for bad behaviour.

He went to Dover College, but dropped out before completing his education. He had interests in films and music, but not in academics.

Recommended Lists:

Recommended Lists:

Career

He did several menial jobs after dropping out. His father arranged for him to attend interviews for various jobs, but Cowell found those boring. He got an opportunity to work as a runner on the sets of the movie 'The Shining', but he left as he could not get along with other staff members.

He finally landed a job as a mail room clerk at EMI Music Publishing with the help of his father. His interest in music and television enabled him to move up the ladder and he became an assistant to an A & R executive in 1979.

He left the company in the early 1980s and formed E&S Music in collaboration with his former boss but the company did not last long.

In 1985, he formed the Fanfare Records with partner Iain Burton. The company produced hits like 'So macho' and 'Toyboy' and enjoyed short term success. The company closed down in 1989 forcing Cowell to move-in with his parents.

He was offered the position of an A&R Consultant by BMG in 1989. His responsibility was to scout for talent and find new artists for the company. He did well and introduced artists like Robson & Jerome to the music industry.

He was selected to be one of the judges on 'Pop Idol', a British television music competition broadcast on ITV in 2001. The show ran till 2003. He soon became notorious for his blunt and often rude criticisms of the contestants and their abilities.

In 2002, he founded Syco Entertainment, a global joint venture with Sony Music Entertainment in which each party hold 50% share. The company deals in music, television and digital content, and is the producer of 'The X factor' and 'Got Talent' franchises.

Continue Reading Below

He was one of the judges on the "American Idol' with Paula Abdul, Randy Jackson, and many others. The format of this show was based on the British 'Pop Idol'. He judged the show from 2002 till 2010.

He created a music competition 'The X Factor' in 2004. The original U.K version of the show was so phenomenally successful that it was adapted for numerous versions around the world.

Motivated by the immense popularity of the music competitions, Cowell designed a competition format that was open not only to singers, but also to other performers like instrumentalists, comedians, magicians, etc. Thus, the 'Got Talent' franchise was born and 'America's Got Talent' debuted in 2006.

Over the years, he has produced and co-produced several other shows like 'American Inventor' (2006), 'Rock Rivals' (2008), and 'Red or Black?' (2011).

Major Works

He is well-known for being a brutally honest judge on the reality television shows, 'Pop Idol', 'American Idol' and 'The X factor', who commented on the participants' performance and abilities in an insulting and scathing manner.

He created the highly successful television show franchises 'The X Factor' and 'Got Talent', which became so popular in the U.S. and U.K. that it led to spin-offs in several other countries all over the world.

Awards & Achievements

He was presented the Special Recognition Award at The 14th national Television Awards, U.K., in 2008.

He won the BAFTA Special Award in 2010 for his outstanding contribution to the television entertainment industry and commitment to new talent.

Personal Life & Legacy

Simon Cowell is a much sought after bachelor but he insists he will never get married. He has been linked with many women in the past including Mezhgan Hussainy, Sinitta and Danni Minogue.

He supports various charities that work with underprivileged children. He is involved with the association of Children's Hospices and has appeared in a PETA video.

Trivia

He released his memoir, 'I Don't Mean to be Rude, But…' in 2003.

He lent his voice to two episodes on 'The Simpsons'.

He was named as one of the 100 most influential people by the American magazine 'Time' twice in 2004 and 2010.

Translate Wiki

to Spanish, French, Hindi, Portuguese

Article Title

- Simon Cowell Biography

Author

- Editors, TheFamousPeople.com

Website

- TheFamousPeople.com

URL

-

https://www.thefamouspeople.com/profiles/simon-phillip-cowell-2863.php

Last Updated

- April 04, 2017

---

---

---