Nikolaj Coster-Waldau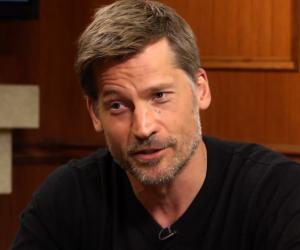 Quick Facts
Nationality: Danish
Famous: Actors T V & Movie Producers
Age: 49 Years, 49 Year Old Males
Sun Sign: Leo
Born in: Rudkøbing
Famous as: Actor, Screenwriter, Producer
Height: 6'2" (188 cm), 6'2" Males
Family:
Spouse/Ex-: Nukaaka Coster-Waldau
father: Fritzer Waldau
mother: Hanne Søborg Coster
siblings: Dorte Coster-Waldau, Rikke Coster-Waldau
children: Philippa Waldau, Safina Waldau
More Facts
education: Danish National School of Theatre and Contemporary Dance
Continue Reading Below
Nikolaj Coster-Waldau is a Danish actor, screenwriter, and producer. He is widely known for playing Ser Jaime Lannister in HBO's hit series 'Game of Thrones'. He is also known for appearing in a number of movies, such as 'Nightwatch', 'A Thousand Times Good Night' and 'Headhunters', to name a few. Born to Jørgen Oscar Fritzer Waldau and Hanne Søborg Coster, Coster-Waldau was mainly raised by his mother after his parents divorced. In 1998, his father died after which he came under the sole guardianship of his mother. He is a graduate of Danish National School of Theatre and Contemporary Dance. The Danish star is also associated with several humanitarian causes and is a supporter of the Danish Red Cross. He also serves as a UNDP Goodwill Ambassador and supports the Sustainable Development Goals of the United Nations. Coming to his personal life, Coster-Waldau is a doting husband and caring father. He is married to Greenlandic actress and singer Nukâka and has two daughters.
Recommended Lists:
Recommended Lists:
Continue Reading Below
Career
Nikolaj Coster-Waldau's acting career began when he made his stage debut as Laertes in the play 'Hamlet' that was staged at the Betty Nansen Theater. In 1994, he appeared in the Danish flick 'Nightwatch'. He then went on to act in a number of Danish movies such as 'Wildside', 'The Cable Club' and 'Misery Harbour'. In 1997, the actor made his British début in the film 'Bent'. Four years later, he started his U.S. career with Ridley Scott's war flick 'Black Hawk Down'.

He next landed roles in the movies 'Enigma', '24 Hours in the Life of a Woman' and 'Stealing Rembrandt'. In 2004, Coster-Waldau appeared as a villain in the action movie 'My Name is Modesty'. The following year, he played "Village Sheriff" in the film 'Kingdom of Heaven' and also appeared in the flick 'The Headsman'. He next was cast as Liam in Richard Loncraine's 'Firewall' in 2006. The Danish actor then played the character of a homicide detective John Amsterdam in the Fox TV drama 'New Amsterdam'.

From 2009 to 2010, he appeared in five episodes of 'The Left Wing Gang'. Then in 2011, he began playing Ser Jaime Lannister in HBO's 'Game of Thrones'. That year, Coster-Waldau also did the films 'Blackthorn' and 'Headhunters'. He next starred in the horror flick 'Mama' in 2013; the movie was a big box office hit. The same year, he played Sykes in the science fiction thriller movie 'Oblivion' as well as Marcus in the drama 'A Thousand Times Good Night'. Soon after this, he got featured in the Danish thriller film 'A Second Chance' as Andreas in 2014. In 2016, he did the action-fantasy flick 'Gods of Egypt'. The following year, he starred in the dark comedy 'Small Crimes'. In 2017, Coster-Waldau appeared in Roman Waugh's prison movie 'Shot Caller'.

Recommended Lists:

Recommended Lists:

Continue Reading Below

Personal Life

Nikolaj Coster-Waldau was born on 27 July 1970 in Rudkøbing, Denmark to Jørgen Oscar Fritzer Waldau and Hanne Søborg Coster. His parents divorced when he was young and he was raised by his mother. Coster-Waldau has two older sisters. He attended Danish National School of Theatre and Contemporary Dance from 1989 to 1993.

In 1998, the actor married Greenlandic actress and singer, Sascha Nukâka Motzfeldt. As of now, the couple has two daughters, Filippa and Safina. Coster-Waldau's father-in-law is Josef Motzfeldt, a member of the Parliament of Greenland and also the former head of the Community of the People party.

Recommended Lists:

Recommended Lists:

1. Black Hawk Down (2001)

(History, War, Drama)

2. Headhunters (2011)

(Thriller, Crime, Drama)

---

3. Shot Caller (2017)

(Thriller, Drama, Crime)

4. Nightwatch (1994)

(Thriller)

---

---

5. Bent (1997)

(Drama, War, History, Romance)

6. Kingdom of Heaven (2005)

(War, History, Action, Adventure, Drama)

---

---

---

7. Tusen ganger god natt (2013)

(Drama, War)

8. Oblivion (2013)

(Adventure, Action, Sci-Fi, Mystery)

---

---

---

---

Translate Wiki

to Spanish, French, Hindi, Portuguese

Article Title

- Nikolaj Coster-Waldau Biography

Author

- Editors, TheFamousPeople.com

Website

- TheFamousPeople.com

URL

-

https://www.thefamouspeople.com/profiles/nikolaj-coster-waldau-12927.php

Last Updated

- July 16, 2018

---

---

---