Neo Rauch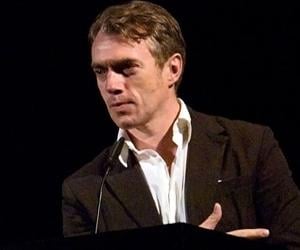 Quick Facts
Nationality: German
Famous: Artists German Men
Age: 58 Years, 58 Year Old Males
Sun Sign: Aries
Also Known As: Раух, Нео
Born in: Leipzig
Famous as: Painter
Family:
Spouse/Ex-: Rosa Loy
More Facts
education: Hochschule für Grafik und Buchkunst Leipzig, Leipzig University
Continue Reading Below
Neo Rauch is a world renowned German painter. Although he began his studies in the 1980s, Rauch didn't receive recognition until the 1990s. Once he emerged onto the art scene, his career took off- capturing the attention of art scholars, boards, and museums across the globe. He has received multiple awards, and has been a solo artist in numerous galleries on several different continents. He is best known for collaboration of his own personal history with the politics of industrial isolation. While he paints with storytelling intention, this method has been questioned by some prominent art scholars. Charlotte Mullins, an art historian, has said that his work shows "Architectural elements peter out; men in uniform from throughout history intimidate men and women from other centuries; great struggles occur but their reason is never apparent; styles change at a whim". He is an exceptional artist, who contributes greatly in his own community. He has chosen to stay in the fading former East German district, while most artists travelled to the West side of Germany in order to stay foremost on the art scene, and has continued to play a role in the schools that he attended as a struggling artist.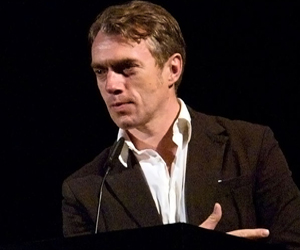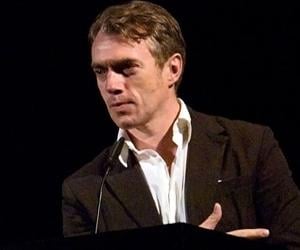 Recommended Lists:
Recommended Lists:
Continue Reading Below
Childhood & Early Life
Neo Rauch was born on April 18, 1960 at Leipzig, Germany. His parents died in a tragic train accident when he was just 4 weeks.

He was raised by his grandparents until adulthood.

Rauch grew up in Aschersleben, Saxon-Anhalt, Germany.

He passed his exams at the 'Thomas-Muntzer-Oberschule', Ziesar, Germany.

After passing school exams, he moved on to study painting full time. He studied at 'The Hochschule fur Grafik und Buchkunst Leipzig' in Leipzig, Germany.

Recommended Lists:

Recommended Lists:

Career

Shortly after beginning his studies, he became a master student under Professor Arno Rink during the years 1981-1986.

During 1986-1990, he was a master student under Professor Bernhard Heisig.

He worked as an assistant to his former professor, Arno Rink as well as Sighard Gille at the 'Leipziger Academy'. He assisted them from 1993 until 1998.

In 2004, he was a selector for 'EASTinternational'. He was handpicked by Lynda Morris, the curator for 'EAST', and the 'EAST' board for his demonstration of budding political, social, and artistic trends.

From 2005-2009, he worked as a professor. He taught at 'The Leiziger Hochschule fur Grafik und Buchkunst' - the school he himself had attended.

He conducted his first solo show in North America in 2003-2004. The exhibition was held at the 'St. Louis Art Museum' in St. Louis, Missouri.

In 2006, he was granted his first Canadian solo show. The program was hosted by the' Musee d'art Contemporain de Montreal'.

Continue Reading Below

During 2009, he was a curator for an exhibit at the 'Gut Selkum in Neuss'. The exhibit was entitled 'Man muss sich beeilen, wenn man noch etwas sehen will...' which translates to 'One must hurry, if one still wants to see something...' He was a co-curator, joined by Timm Rautert.

Currently, he works alongside his spouse, Rosa Loy. Loy is also an artist. They work out of 'Leipziger Baumwollspinnerei', a former cotton mill that has been converted into a private studio.

Major Works

In 2005, he was featured in a collection at 'The Carnegie International'. The show is held at the 'Carnegie Museum of Art' in Pittsburg, Pennsylvania, and is the oldest North American exhibition of contemporary styles of art work from around the world.

He painted a series of works especially for a solo show in 2007. The show took place in the Mezzanine of the modern art wing at the' Metropolitan Museum of Art' in New York City. The show was called 'Para.'

His most recent collection was held at 'The Centre for Fine Arts' in Brussels, Belgium, in 2013. The collection was titled 'Neo Rauch. The Obsession of the Demiurge. Selected works, 1993-2012.'

Awards & Achievements

In 1992, he was presented with his first award. He was granted the 'Renta-Preis' in Nurenberg, Germany.

Five years after his first award, he was given the 'Kunstpreis de Leipziger Volkszeitung'. This award was presented to him in 1997, in Leipziger, Germany.

Continue Reading Below

During 2002, he won the 'Vincent Award'. It is a Dutch award that is bestowed upon a European artist who displays a high relevance in contemporary artwork. The award comes with a corresponding show, which is held at the 'Bonnefanten Museum Maastricht' in the Netherlands.

In 2005, he was the fifth winner of the 'Kunstpreis Finkenwerder'. The award was instituted by the 'Kulturkreis Finkenwerder e.V.' from Hamburg, Germany in 2000.

He was awarded the 'Stiftungspreis der Okumenischen Stiftung Bibel und Kultur' in 2010. The award was given to him for his contribution in the area of 'Bible and stained glass windows.'

Personal Life & Legacy

Rauch married Rosa Loy in 1985. Loy is also an artist, who makes profit from her own individual works.

The sweetheart couple work together out of their private studio, 'Leipziger Baumwollspinnerei.' They have adjacent studios. They dine together by opening the large door that separates their workspaces at lunch and coffee.

Although being married for 30 years, the marriage has produced no children.

Trivia

He refers to his private studio space as his muse. He has said this about his work space: "It is the location of concentration and inspiration. Here the best ideas come to me."

To celebrate his fiftieth birthday, Rauch was granted a dual venue show. One being held at the 'Museum der bildenden Kunste' in Leipzig, and the other at 'Pinakothek der Moderne' in Munich.

Translate Wiki

to Spanish, French, Hindi, Portuguese

Article Title

- Neo Rauch Biography

Author

- Editors, TheFamousPeople.com

Website

- TheFamousPeople.com

URL

-

https://www.thefamouspeople.com/profiles/neo-rauch-5718.php

Last Updated

- November 03, 2017

---

---

---