Michelle Phan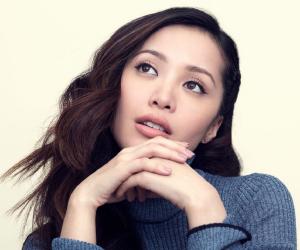 Quick Facts
Nationality: American
Age: 31 Years, 31 Year Old Females
Sun Sign: Aries
Also Known As: Michelle
Born in: Boston, Massachusetts, USA
Famous as: Beauty Vlogger, YouTuber
Height: 1.55
Family:
mother: Jennifer Phan
siblings: Christine Phan, Steve Phan
City: Boston
U.S. State: Massachusetts
More Facts
education: Ringling College of Art and Design
Continue Reading Below
Michelle Phan is an internationally renowned makeup and beauty vlogger whose self-titled YouTube channel has almost 9 million subscribers and over 1.1 billion views. Probably the best known beauty vlogger in the entire world, she is highly popular not only in the United States and Europe, but also across cultures in Asian and Middle Eastern countries. Her success as a vlogger has led her to various other exciting opportunities as well and she has collaborated with the cosmetics giant L'Oreal to launch her range of makeup products under the brand name 'em by Michelle Phan.' She is also one of the co-founders of ipsy.com, the world's largest online beauty community, which boasts of over a million subscribers in the US and is rapidly gaining popularity in other nations as well. Beginning her online career as a blogger, Michelle soon took to YouTube on the behest of her fans. Since then, she has produced and released over 300 videos, many of which have been viewed over a billion times. Her artfully done videos with easy-to-understand instructions that can be followed by anyone are the reason behind her online stardom.
Recommended Lists:
Recommended Lists:
Continue Reading Below
Career
Michelle Phan started a personal blog in 2005 in which she shared her tips on makeup and beauty. Soon she garnered a devoted following and her fans requested her to post more on the topic. The success of her blog led her to vlogging and she began posting video tutorials on the site Xanga under the username 'Ricebunny.' She began posting on YouTube in May 2007. Artistically made, with crisp and easy-to-understand instructions, her videos took YouTube by rage and within months she was getting thousands of views.

Recommended Lists:

Recommended Lists:

In 2009, 'BuzzFeed' featured her makeup tutorial 'How To Get Lady Gaga's Eyes' which helped Michelle gain a lot of online visibility. The following year, 'BuzzFeed' featured yet another one of her tutorials which sent her popularity skyrocketing. The video became viral and earned Phan over a million subscribers. Over the years her list of subscribers increased steadily, and as of June 2017, she had a whopping 8.9 million subscribers who eagerly awaited her new videos. Her YouTube success has also enabled her to become a YouTube advertising partner.

Recommended Lists:

Recommended Lists:

Meanwhile, her career took a new turn in 2010 after the makeup brand Lancôme made Phan their official video make-up artist. Thus she became their first spokesperson of Vietnamese origin and represented the brand all around the world. Ambitious and blessed with an entrepreneurial steak, she co-founded 'MyGlam', a monthly beauty products subscription service in 2011. Since renamed 'ipsy,' the service sponsors the Generation Beauty conferences which Michelle Phan helps to organize. In 2013, she collaborated with L'Oreal to launch the new cosmetic line called 'em by Michelle Phan.' In 2014, Phan's YouTube Channel was ranked at No. 48 on New Media Rockstars' Top 100 Channels. She teamed up with Cutting Edge Group (CEG) to launch Shift Music Group in 2014. The following year, she partnered with Endemol Beyond USA to launch the ICON network, dedicated to "beauty, lifestyle and entertainment," in March 2015.

Recommended Lists:

Recommended Lists:

Continue Reading Below

Awards & Honors

As a digital media pioneer in the fields of fashion and beauty, Michelle Phan has been honoured several times for her contributions to the beauty industry. In 2014, she won the Streamy Award for Inspiration Icon Award as well as the Shorty Award for Best YouTube Guru. She received the People's Voice Webby Award for Best How-To and DIY Channel in 2015. The same year, she was also mentioned in the Forbes 30 Under 30 list in the category of Art and Style and Inc's 30 Under 30 Coolest Entrepreneurs.

Controversies & Scandals

Michelle Phan once became embroiled in a controversy when Ultra Records sued her in the United States District Court in 2014 for copyright infringement relating to the music used in her YouTube videos. Phan, however, claimed that she had received permission from Ultra to use the music and thus filed a countersuit against Ultra Records. Both the suit and countersuit were dropped in 2015 as both the parties agreed for an out-of-court settlement.

Personal Life

Michelle Phan was born on April 11, 1987, in Boston, Massachusetts, to Jennifer Phan, an immigrant from Vietnam. She has one brother and one half-sister. Her mother worked as a beautician to raise her family and always encouraged her children to do their best. Michelle attended Tampa Bay Technical High School following which she enrolled at the Ringling College of Art and Design. On the romantic front, she is in a long-term relationship with Dominique Capraro.

Last Updated : January 03, 2018

Translate Wiki

to Spanish, French, Hindi, Portuguese

---

---

---

Michelle Phan Fans Also Viewed