James Spader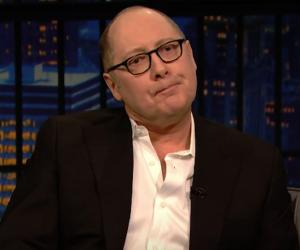 Quick Facts
Birthday: February 7, 1960
Nationality: American
Famous: Quotes By James Spader Millionaires
Age: 59 Years, 59 Year Old Males
Sun Sign: Aquarius
Also Known As: James Todd Spader, Jimmy Spader, Jimmy
Born in: Boston, U.S.
Famous as: Actor
Height: 5'10" (178 cm), 5'10" Males
Family:
Spouse/Ex-: Leslie Stefanson, Victoria Spader
father: Stoddard Greenwood Spader
mother: Jean Fraser Spader
children: Elijah Spader, Nathaneal Spader, Sebastian Spader
City: Boston
U.S. State: Massachusetts
More Facts
education: Phillips Academy, Brooks School, The Pike School
Continue Reading Below
James Todd Spader is an American actor who has excelled in portraying some of the most off-beat roles including eccentric, villainous and smarmier characters in both films and television. Although he has worked in several films including 'Endless Love', 'Mannequin', 'Less Than Zero' and 'Wall Street', his breakthrough came with the film 'Sex, Lies and Videotape'. He portrayed the character of Graham Dalton, a sexual voyeur in the film which made him a house-hold name and fetched him the 'Best Actor Award' at the 'Cannes Film Festival'. His acting career in both films and television span over three decades. Some of his remarkable films include 'Stargate' a science fiction, 'Crash' a psychological thriller and 'Secretary' an erotic romantic film. His role of attorney Alan Shore in the television series 'The Practice' is counted as one of his best works in television. He received the 'Primetime Emmy Award for Outstanding Lead Actor in a Drama Series' and also the 'Satellite Award for Best Actor – Television Series Musical or Comedy' for it. Some of his other noted roles in television includes that of Robert California in 'The Office', and Raymond "Red" Reddington in 'The Blacklist'. The latest superhero blockbuster, 'Avengers: Age of Ultron' saw him playing Ultron, the villain.
Recommended Lists:
Recommended Lists:
Continue Reading Below
Childhood & Early Life
James Todd Spader was born on February 7, 1960, in Boston, Massachusetts, to Stoddard Greenwood "Todd" Spader and Jean Spader as their third child and the only son.

Both his parents were teachers. He studied in 'The Pike School' where his mother was an art teacher and also in 'Brooks School' where his father was a teacher.

He later joined the 'Philips Academy' but left it in the eleventh grade. Though his family line included professors and scholars, his contrasting interest in acting made him forego his formal education and enrol in New York's 'Michael Chekhov School' to pursue acting.

During his training in 'Michael Chekhov School', he supported himself by doing various jobs including being a busboy, a yoga instructor, a railroad car loader and a truck driver before coming into full-time acting.

Continue Reading Below

Recommended Lists:

Recommended Lists:

Career

Though his first film was 'Team-Mates' (released in 1978), 'Endless Love' (released in 1981) is considered his first major film where he played a vital role of Keith Butterfield.

In 1983, he began his television career with 'The Family Tree' and went on to work in several other series.

His film career continued with 'Cocaine: One Man's Seduction' (1983), 'A Killer in the Family' (1983), 'Family Secrets' (1984), 'The New Kids' (1985) and 'Starcrossed' (1985). His first film with a starring role was 'Turf Turf' (released in 1985).

Even though he had done several films, he rose to stardom with his 1986 film 'Pretty in Pink' where he essayed the character of Steff, a wealthy and arrogant playboy.

In 1987, four of his films namely 'Mannequin', 'Less Than Zero', 'Baby Boom' and 'Wall Street' were released. The last two films saw him in supporting roles.

His 'Greasy Lake' and 'Jack's Back' were released in 1988 but the real breakthrough came with the 1989 released 'Sex, Lies, and Videotape' where he essayed the role of Graham Dalton, a sexual voyeur. The film won him the 'Best Actor Award' at the 'Cannes Film Festival'.

His versatility is reflected in the different roles he played with élan. Some of the characters he played during the 1990s include that of an affluent widower in 'White Palace' (1990), a poker-playing drifter in 'The Music of Chance' (1993) and an Egyptologist in 'Stargate' (1994). He acted as a car accident fetishist in the 1996 released controversial Canadian psychological thriller, 'Crash'.

Continue Reading Below

He appeared as a guest artist in the 1997 'Seinfeld' episode, 'The Apology'.

In 2000, his film 'The Watcher' portrayed him as a drug-addicted detective in search of a serial killer.

He played the role of a sadistic boss in the 2002 released 'Secretary'. The film received critical acclaim. His other films in 2000's include 'Supernova' (2000), 'Speaking of Sex' (2001), 'The Stickup' (2002), 'The Pentagon Papers' (2003) and 'Shorts' (2009) among others.

He played Alan Shore in the television series 'The Practice' from 2003 to 2004 and reprised the role in 'Boston Legal' from 2004 to 2008. He won the 'Primetime Emmy Award for Outstanding Lead Actor in a Drama Series' for the role in 2004, 2005 and 2007. The role also won him the 'Satellite Award for Best Actor – Television Series Musical or Comedy' in 2006.

In October 2006, he appeared as narrator of 'China Revealed' in the first episode of 'Discovery Atlas' a documentary series aired on 'Discovery Channel'.

He has lent his voice for 'Acura' in several of its television commercials.

James Spader acted in the play 'Race' which was written and directed by David Mamet. The play was opened on Broadway's 'Ethel Barrymore Theatre' on December 6, 2009 and after completing 297 shows closed on August 21, 2010.

Continue Reading Below

From 2011 to 2012 he played Robert California, a less-than-ethical salesman for the series 'The Office' and was nominated for 'Screen Actors Guild Award for Outstanding Performance by an Ensemble in a Comedy Series'.

In 2012, he essayed the character of W. N. Bilbo in Steven Spielberg's film 'Lincoln'. The cast of the biographical drama includes Sally Field, Joseph Gordon-Levitt and Daniel Day-Lewis. He was nominated for 'Screen Actors Guild Award for Outstanding Performance by a Cast in a Motion Picture' for his role.

From 2013 till now he stars as one of FBI's most wanted fugitives Raymond "Red" Reddington in the NBC series 'The Blacklist'. The show became a huge hit. In 2014-15 he was nominated for the role in the 'Golden Globe Award for Best Actor – Television Series Drama'.

He played Ultron a villainous robot in the 2015 superhero action blockbuster film 'Avengers: Age of Ultron'

Recommended Lists:

Recommended Lists:

Personal Life & Legacy

James Todd Spader married Victoria Kheel in 1987 whom he met at a yoga studio while working there as a yoga instructor. The couple has two sons - Elijah and Sebastian. The filed for divorce in 2004.

He began dating Leslie Stefanson in 2002. Their son Nathaneal was born in August 2008.

1. Avengers: Age of Ultron (2015)

(Adventure, Sci-Fi, Action)

2. Wall Street (1987)

(Drama, Crime)

---

3. Lincoln (2012)

(Biography, History, War, Drama)

4. Stargate (1994)

(Adventure, Sci-Fi, Action)

---

---

5. Sex, Lies, and Videotape (1989)

(Drama)

6. Pretty in Pink (1986)

(Comedy, Drama, Romance)

---

---

---

7. Secretary (2002)

(Comedy, Romance, Drama)

8. White Palace (1990)

(Romance, Drama)

---

---

---

---

| | | |
| --- | --- | --- |
| 2007 | Outstanding Lead Actor in a Drama Series | Boston Legal (2004) |
| 2005 | Outstanding Lead Actor in a Drama Series | Boston Legal (2004) |
| 2004 | Outstanding Lead Actor in a Drama Series | The Practice (1997) |

Translate Wiki

to Spanish, French, Hindi, Portuguese

Article Title

- James Spader Biography

Author

- Editors, TheFamousPeople.com

Website

- TheFamousPeople.com

URL

-

https://www.thefamouspeople.com/profiles/james-spader-6699.php

Last Updated

- July 26, 2017

---

---

---