Giovanni Bellini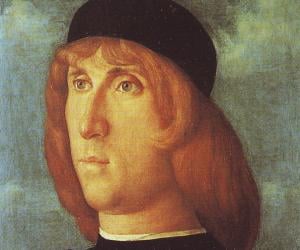 Quick Facts
Born: 1430
Nationality: Italian
Famous: Renaissance Artists Artists
Died At Age: 86
Born in: Venice
Famous as: Renaissance Painter
Family:
father: Jacopo Bellini
siblings: Gentile Bellini
Died on: November 29, 1516
place of death: Venice
Continue Reading Below
Giovanni Bellini was an Italian Renaissance painter whose long and successful career saw him starting with Quattrocento styles and eventually progressing towards more advanced post-Giorgione styles. He was a scion of a famous Venetian artistic family, the Bellini's and was considerably the most successful and famed painters among them. The Venetian artistic milieu included his father Jacopo Bellini who remained one of the prominent artists since the beginning of the Renaissance. Others are his brother Gentile and Andrea Mantegna, who came under the tutelage of Jacob Bellini and later became Giovanni's brother-in-law. Giovanni's knowledge of outdoor light that reflected in his vibrant and sensuous oil paintings with detailed shades was path-breaking in such a way that a viewer can imagine the season as well as the time of the day from his creations. The first two decades of his career witnessed his penchant towards conventional religious subjects such as 'St. Jerome in the Desert', 'Crucifixions', 'The Blood of the Redeemer' and 'Pietàs'. He was open to new techniques and experiments that saw him emerge as a leading landscape painter. His professional as well as personal life was marked with fame, success and tranquillity. He was an enthusiast who always yearned to hone his skills and learn new styles and themes from new artists including his pupils like Titian and Giorgione. Even though some of his significant works were lost with time or destroyed by fire, some of his revered pieces like the 'Feast of the Gods' and 'San Giobbe Altarpiece' still exists.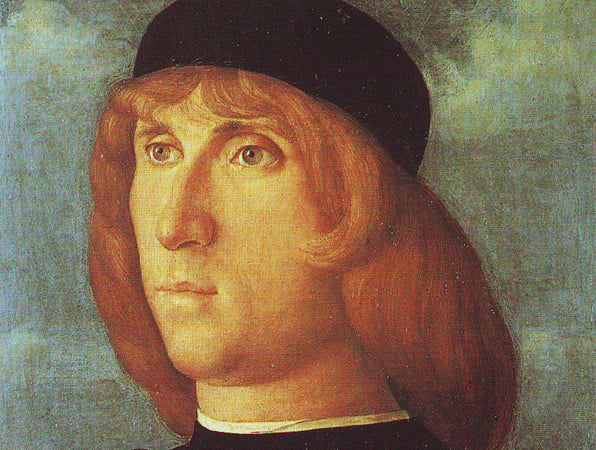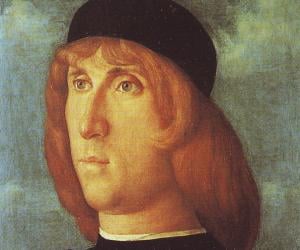 Recommended Lists:
Recommended Lists:
Continue Reading Below
Childhood & Early Life
He was born sometime in c. 1430 in Venice as the son of a prominent painter Jacopo Bellini, who was one of the founders of Renaissance style of painting in Venice and northern Italy. Jacopo was a student of Gentile da Fabriano.

His initial exposure to art came from his father who familiarised him with the conceptions of Tuscany that included panoramic experiments and spatial mirage. His father strived to make him and his elder brother Gentile distinguished artists and gave them high-quality training in that pursuit while the boys assisted Jacopo in his workshop. Many of his initial paintings bear influence of Gothic style applied by his father as also the severe and hard style of the 'Paduan' school. .

Andrea Mantegna, another great painter of the Renaissance was his father's pupil and later became his brother-in-law after marrying his sister Nicosia in 1453. The unique sculptural technique of Andrea in painting figures and landscapes with bold outlines influenced Bellini's early works which is evident from his work 'Agony in the Garden' (c. 1465).

Recommended Lists:

Recommended Lists:

Career

While the artistic milieu prevailed in his house, he was a family-oriented person and a devoted Christian. It seemed that he expressed his devotion through his various painting as the first two decades of his career witnessed his penchant towards more conventional religious subjects.

Some of his noted paintings during this period are 'St. Jerome in the Desert' (c. 1455), 'Crucifixion' (c. 1455 – 1460), 'The Blood of the Redeemer' (c. 1460) and the number of 'Pietàs' and 'Madonna's of that time.

His early paintings that followed the old tempera method exhibited soft scenes dominated by fascinating and sensuous colour effects that marked the works with aesthetic elegance and intense devout feelings.

He got his first appointment in 1470 to work in the 'Scuola di San Marco' along with a number of artists including his brother Gentile. Among other subjects, he was asked to paint a Deluge with Noah's Ark. None of his works of this kind including the painting 'Deluge with Noah's Ark' have survived.

His middle years were strikingly different from the early years with regard to painting procedure and subjects. While earlier he mostly stuck to religious subjects that were created in old tempera style, he later started using the newly introduced style of oil painting and extended his work to the cathedrals and palatial buildings of Venice.

One of the most prominent reasons for his switch to oil painting was the influence of Sicilian painter Antonello da Messina, who met him in around 1474. Messina was a proponent of use of oil paints and was well acknowledged for his effort of disseminating oil paints across Venice.

Some of his remarkable pieces using oil paints include 'Resurrection of Christ' (1475–1479), 'St. Francis in Ecstasy' (c. 1480), 'San Giobbe Altarpiece' (c. 1487) and 'Barbarigo Altarpiece' (1488).

Continue Reading Below

In 1479 Giovanni took Gentile's place in the 'Great Council of the Doge's Palace' in Venice when Gentile was sent to Constantinople. He remained the conservator of the art works in the hall till 1480. His duties included repair and renewal of paintings of his predecessors that were damaged. He was also commissioned to paint six or seven new pieces illustrating role of Venice in the wars of the pope and Frederick Barbarossa. Such revered and noted works of the master were wiped out when the hall caught fire in 1577.

Giovanni's knowledge of outdoor light that reflected in his vibrant and sensuous oil paintings with detailed shades made him one of the leading landscape painters. A viewer can imagine the season as well as the time of the day from his creations.

Some of his pupils were Andrea Previtali, Vittore Belliniano, Girolamo da Santacroce, Giorgione and Titian.

He was an enthusiast who always yearned to hone his skills and learn new styles and themes from new artists including his pupils like Titian and Giorgione who probably surpassed their master's success.

He became a busy bee during the last fifteen years of his life getting more commissions than he could probably handle. The works include altarpieces, portraits and mythological scenes.

Some of his masterpieces during that period are 'Head of the Redeemer' (1500–1502), 'Crucifixion' (1501–1503), , 'St. Jerome in the Desert' (1505) and 'Feast of the Gods' (1514). The 'San Zaccaria Altarpiece' (1505) is counted as one of the most exquisite altarpieces of Giovanni.

Following death of Gentile and Alvise Vivarini, Giovanni became the only master in control of the paintings in the 'Hall of the Great Council'. In 1513 Titian, his former pupil threatened his position and claimed an equal seat as Giovanni.

At eighty five years of age he made his first nude woman painting, 'Naked Young Woman in Front of the Mirror' (1515).

Personal Life & Legacy

Though not much is known about his family life, it is believed that he married a woman whose name was Ginevra and the couple had a son, Alvise.

On November 26, 1516, he died and was buried in the 'Basilica di San Giovanni e Paolo'.

Translate Wiki

to Spanish, French, Hindi, Portuguese

Article Title

- Giovanni Bellini Biography

Author

- Editors, TheFamousPeople.com

Website

- TheFamousPeople.com

URL

-

https://www.thefamouspeople.com/profiles/giovanni-bellini-6856.php

Last Updated

- October 24, 2017

---

---

---