Franchot Tone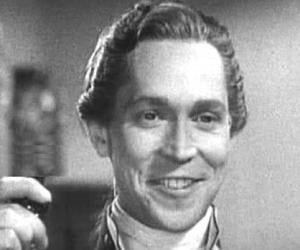 Quick Facts
Birthday: February 27, 1905
Nationality: American
Famous: Actors American Men
Died At Age: 63
Sun Sign: Pisces
Also Known As: Stanislaus Pascal Franchot Tone
Born Country: United States
Born in: New York, United States
Famous as: Actor
Height: 5'10" (178 cm), 5'10" Males
Family:
Spouse/Ex-: Barbara Payton (m. 1951 - div. 1952), Dolores Dorn (m. 1956 - div. 1959), Jean Wallace (m. 1941 - div. 1948), Joan Crawford (m. 1935 - div. 1939)
father: Frank Jerome Tone
mother: Gertrude Franchot Tone
children: Pascal Franchot Tone, Thomas Jefferson Tone
Died on: September 18, 1968
place of death: New York,
Cause of Death: Cancer
U.S. State: New Yorkers
More Facts
education: The Hill School, Cornell University
Continue Reading Below
Stanislaus Pascal Franchot Tone was an American actor who portrayed lead roles in the 1930s and 1940s, the pre-Code era. He was nominated for an Oscar for his performance as Midshipman Roger Byam in 'Mutiny on the Bounty'. A New York native, Tone attended Cornell University and later left the family business to pursue a successful career in the entertainment industry. He began his career on Broadway in the mid-1920s before making his screen debut in the 1932 comedy drama 'The Wiser Sex'. His television debut occurred years later, in a 1950 episode of 'Repertory Theatre'. Over the course of his four-decade-long career, Tone accumulated over a hundred film and TV credits. He had been active till the last years of his life, performing in Broadway shows and appearing in films and TV series. For his contribution to cinema, Tone received a Motion Picture Star on Hollywood Walk of Fame in February 1960.
Recommended Lists:
Recommended Lists:
Continue Reading Below
Childhood & Early Life
Born on February 27, 1905, New York, USA, Franchot Tone was the youngest son of Dr Frank Jerome Tone and Gertrude Van Vrancken Franchot. He had an older brother named Frank Jerome Tone, Jr. His father served as the President of the Carborundum Company, while his mother was a prominent socialite.

He was a student at The Hill School. However, he was expelled from there "for being a subtle influence for disorder throughout the fall term". He subsequently enrolled at Cornell University, where he served as the president of the drama club and was voted to the Sphinx Head Society.

He was also a member of the Alpha Delta Phi fraternity. He left his family business for a career in acting. Following his graduation, he relocated to Greenwich Village, New York.

Recommended Lists:

Recommended Lists:

Career

Franchot Tone started his career in the New York theatre scene in the mid-1920s. He performed in plays like 'The Belt' (1927), 'Centuries' (1927–28), 'The International' (1928), 'The Age of Innocence' (1928–29), 'Uncle Vanya' (1929), 'Cross Roads' (1929), 'Red Rust' (1929–30), 'Hotel Universe' (1930), and 'Pagan Lady' (1930–31).

Tone continued to maintain a prominent presence on the stage in the 1930s. However, his theatre appearances became more sporadic in the 1940s.

Tone had his cinematic debut in 1932 in Berthold and Victor Viertel's 'The Wiser Sex'. He was one of the co-founders of the Group Theatre in New York. He was also the first among the group's alumni to accept MGM's offer to move to California and star in their films.

In the ensuing years, he starred in a number of movies, including 'Today We Live' (1933), 'Mutiny on the Bounty' (1935), 'Exclusive Story' (1936), 'They Gave Him a Gun' (1937), and 'Fast and Furious' (1939).

With Universal Pictures, he made 'Trail of the Vigilantes' (1940), 'This Woman Is Mine' (1941), and 'Phantom Lady' (1944). He also worked under Columbia in films like 'She Knew All the Answers' (1941) and 'The Wife Takes a Flyer' (1942).

Tone was hired by Paramount for 'Five Graves to Cairo' (1942), 'True to Life' (1943), and 'The Hour Before the Dawn' (1944).

After making his small screen debut in 'Repertory Theatre' in 1950, Tone portrayed various roles in 'The United States Steel Hour' (1954-56), 'Studio One in Hollywood' (1950-58), 'Playhouse 90' (1956-60), and 'Ben Casey' (1962-66).

Continue Reading Below

In 1949, Tone produced and acted in the mystery thriller 'The Man on the Eiffel Tower'. He produced, directed, and starred in the 1957 cinematic adaptation of Anton Chekov's 'Uncle Vanya'.

In 1963, he worked with Ben Gazzarra and Jane Fonda in a revival of Eugene O'Neill's 'Strange Interlude'. In 1968, he appeared in the telefilm 'Shadow Over Elveron'. Tone portrayed the role of Ambassador Townsend in his last film, 'The High Commissioner' (1968).

Recommended Lists:

Recommended Lists:

Major Works

In the 1935 drama film 'Mutiny on the Bounty', Tone was cast as Roger Byam, an idealistic midshipman. The film also starred Clark Gable and Charles Laughton. It won the Best Picture Oscar in 1935. All three male leads were nominated for the Best Actor Award but lost it to Victor McLaglen for his performance in 'The Informer'.

Family & Personal Life

Tone had been married four times in his life. His first wife was actress Joan Crawford, whom he married on October 11, 1935. They divorced on April 11, 1939. The couple attempted to have children, but all the pregnancies resulted in miscarriages. In the later years of his life, while Tone was suffering from lung cancer, Crawford took care of him and even supported him financially.

His second wife was fashion model-turned-actress Jean Wallace, to whom he was married from October 18, 1941, to October 1, 1949. They had two sons together: Thomas Jefferson Tone and Pascal Franchot Tone.

Tone exchanged wedding vows with actress Barbara Payton on September 28, 1951. They divorced on May 19, 1952, after Tone found out that Payton was having an affair with actor Tom Neal. He was married to his fourth and final wife, actress Dolores Dorn, from May 14, 1956, to January 16, 1959.

A chain smoker, Tone passed away on September 18, 1968, in New York City, after losing his battle to lung cancer. His body was cremated, and his ashes were spread at Muskoka Lakes, Canada.

Translate Wiki

to Spanish, French, Hindi, Portuguese

Article Title

- Franchot Tone Biography

Author

- Editors, TheFamousPeople.com

Website

- TheFamousPeople.com

URL

-

https://www.thefamouspeople.com/profiles/franchot-tone-47279.php

Last Updated

- September 16, 2019

---

---

---