Clu Gulager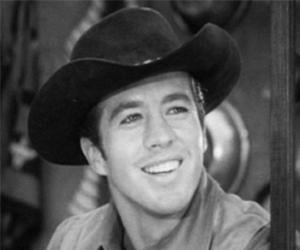 Quick Facts
Birthday: November 16, 1928
Nationality: American
Famous: Actors American Men
Age: 90 Years, 90 Year Old Males
Sun Sign: Scorpio
Also Known As: William Martin Gulager
Born in: Holdenville, Oklahoma
Famous as: Actor
Height: 1.8 m
Family:
Spouse/Ex-: Miriam Byrd Nethery (m. 1952–2003)
father: John Gulager
children: John Gulager, Tom Gulager
U.S. State: Oklahoma
More Facts
education: Northeastern State University
Continue Reading Below
William Martin Gulager, popularly known as Clu Gulager, is an American actor and director known for his works in television as well as films. His career began with minor roles in TV shows such as 'Have Gun-Will Travel', an American TV series that aired on the CBS network and was one of the most successful shows in the history of television. Other TV shows he was seen in include 'The Rebel' and 'The Tall Man'. He made his big screen debut playing a professional killer in Don Siegel's crime film 'The Killers'. It was adapted from a short story of the same name written by the famous writer Ernest Hemmingway. He has also appeared in movies such as 'The Other Side of Midnight' directed by Charles Jarrott and the comedy-thriller film 'Into the Night' directed by John Landis. He became quite famous for playing the lead role in the horror film 'The Return of the Living Dead'. The film was a critical and commercial success. It earned nominations for four Saturn Awards and has also received a cult status over the years.
Recommended Lists:
Recommended Lists:
Continue Reading Below
Childhood & Early Life
Clu Gulager was born as William Martin Gulager on November 16, 1928 in Holdenville in Hughes County in east central Oklahoma in the US. His father John Delancy Gulager, who practiced law, was also a former actor. His nickname was given to him by his father for the clu-clu birds that were nesting in their house when he was born.

Gulager grew up on his uncle's ranch where he worked as a cowhand. When he was old enough, he joined the US Marine Corps for a couple of years. It was during this time that he developed his interest in acting after he started acting in army plays.

He studied at the Northeastern State University in Tahlequah, Oklahoma and later at the Baylor University in Waco, Texas. For some time, he also worked under Jean Louis Barrault, an internationally known French actor and director.

Recommended Lists:

Recommended Lists:

Career

Clu Gulager began his acting career with a role in an episode of the popular TV series 'Have Gun-Will Travel' in 1958. The next year, he was seen in an episode of the crime drama series 'The Lawless Years'. Other TV shows he was seen in include 'The Untouchables', 'Alfred Hitchcock' and 'Dr Kildare.'

He made his big screen debut with a role in the film 'The Killers' (1964) which was adapted from a story of the same name by Ernest Hemingway. The film also starred actor Ronald Reagan who eventually became the US President; it was his last film work before he left acting for good.

Gulager continued playing significant roles in TV shows such as 'The Tall Man', which aired from 1960 to 1962. He portrayed Billy the Kid, one of the main roles. He then played a main role in the popular TV series 'The Virginian'. The show ran from 1962 to 1971, covering nine seasons. Meanwhile, he also appeared in the 1969 film 'Winning' which was the story of a racecar driver.

Over the next few years, he was seen in many TV shows and TV films, such as 'Kung-Fu', a martial arts TV series; 'Hit Lady,' a TV film; 'Police Story,' a crime drama TV series; and 'Cannon,' a detective TV series. He also played a role in the 1977 drama film 'The Other Side of Midnight'. It was based on a novel of the same name by Sidney Sheldon.

In the 1980s, he continued appearing in numerous TV shows and TV movies, including 'Kenny Rogers as the Gambler' (a 1980 TV film), 'Airwolf' (1986), and 'The Fall Guy' (1982–1986). His works on the big screen included his lead role in the 1985 horror comedy movie 'The Return of the Living Dead'. The film has received a cult status over the years.

He was seen in a supporting role in the film 'Into the Night' (1985) which was directed by John Landis. The film became notable for having cameo appearances by several film actors and directors including Landis himself.

In 2005, he played a bartender in the action horror film 'Feast'. He reprised his role in the sequels 'Feast 2: Sloppy Seconds' and 'Feast III: The Happy Finish' which were released in 2008 and 2009 respectively. In 2006, he played the titular lead role in the short film 'Vic'.

Continue Reading Below

In 2012, he was seen playing a minor role in the comedy horror film 'Piranha 3D' which was directed by John Gulager. The film didn't do too well commercially. More recently, he was seen in the 2015 film 'Tangerine'. His latest work on the big screen was in the 2016 drama romance film 'Blue Jay'.

Major Works

Clu Gulager played one of the main roles in the popular TV series 'The Virginian'. It aired from 1962 to 1971, covering a total of nine seasons. The series, which was loosely based on a novel named 'The Virginian: Horseman of the Plains' by Owen Wister, was a hugely popular one. The other actors who starred in the series were James Drury, Dong McClure, Lee Cobb and Charles Bickford.

Gulager played the lead role in the American horror film 'The Return of the Living Dead'. The story was about a warehouse owner, who, along with his friends, fights a group of zombies. The film became known for introducing the concept of zombies eating human brains. Other actors in the film were Don Calfa, Thom Mathews, and John Philbin. The film was a commercial success, earning more than three times its budget.

Awards & Achievements

Clu Gulager, along with his co-actors, won the 'Bronze Wrangler Award' for 'Best Fictional Drama ensemble Cast' for their performance in 'The Virginian' in 1966.

In 1969, Gulager was nominated for the Palme D'Or at the Cannes Film Festival for the short film 'A Day with the Boys', which he had directed.

He was nominated for a 'Saturn Award' for 'Best Supporting Actor' for his role in the film 'Hunter's Blood' in 1986.

Personal Life

Clu Gulager was married to Miriam Byrd-Nethery from 1952 to her death in 2003. They had two sons, Tom and John Gulager, who followed in their father's footsteps. Tom Gulager became an actor, while John became an actor-director.

Translate Wiki

to Spanish, French, Hindi, Portuguese

Article Title

- Clu Gulager Biography

Author

- Editors, TheFamousPeople.com

Website

- TheFamousPeople.com

URL

-

https://www.thefamouspeople.com/profiles/clu-gulager-35415.php

Last Updated

- April 11, 2018

---

---

---