Bill Cosby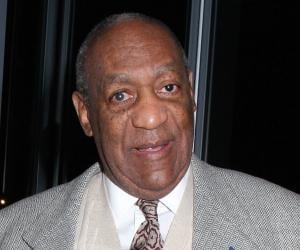 Quick Facts
Nationality: American
Famous: Black Actors Actors
Age: 81 Years, 81 Year Old Males
Sun Sign: Cancer
Also Known As: William Henry Cosby Jr.
Born in: Philadelphia, Pennsylvania
Famous as: Comedian
Height: 1.85 m
Family:
Spouse/Ex-: Camille Cosby (m. 1964)
father: William Henry Cosby Sr.
mother: Anna Pearl Cosby
children: Ennis Cosby, Ensa Cosby, Erika Ranee, Erinn Chalene Cosby, Evin Harrah Cosby
U.S. State: Pennsylvania
Grouping of People: Black Men
City: Philadelphia
Continue Reading Below
Bill Cosby is an American actor, musician, author, and stand-up comedian. Cosby started his career as a stand-up comedian and gradually moved to TV and movies. As a child, Cosby was more interested in comedy than in studies. He dropped out of high school to join the 'US Navy.' Soon, Cosby became aware of his ability to make people laugh. He joined a night club as a stand-up comedian. The TV show 'I Spy' was his first acting assignment. Following the success of the show, he bagged several major TV roles. His show, 'The Bill Cosby Show,' was one of the highest-rated sitcoms in the US for several years. He starred in movies, too. He has also released hip-hop albums. Cosby won several awards and honors throughout his exemplary career. He played a major role in changing the perception of TV audiences toward African–American people. Cosby has been vocal about the need for African–American people to receive higher education. At the peak of his career, Cosby faced a major sexual abuse suit. More than 50 women accused Cosby of various sexual offenses. He was found guilty in many of the cases. After this incident, Cosby's career and fame suffered a major setback. Many of his honorary degrees were revoked.
Recommended Lists:
Recommended Lists:
Continue Reading Below
Childhood & Early Life
Bill Cosby was born William Henry Cosby Jr., on July 12, 1937, in Philadelphia, Pennsylvania. His father, William Henry Cosby Sr., was a mess steward in the 'US Navy,' and his mother, Anna Pearl, worked as a maid. Cosby had three younger brothers. Being the eldest, Cosby took care of the needs of his siblings. One of his brothers, James, died at the age of 8.

Cosby attended several schools in his early years. He was the baseball captain at the 'Mary Channing Wister Public School' in Philadelphia. Later, he attended the 'Fitzsimons Junior High School' and the 'Central High School.' He was active in sports and drama in both the schools. While in school, Cosby was also interested in comedy. He was known as the "class clown." He also did part-time jobs to support his family. Cosby failed to clear tenth grade at the 'Germantown High School' and subsequently quit the school.

In 1956, Cosby joined the 'US Navy' and served as a hospital corpsman for several years. While in the navy, Cosby completed a correspondence course to earn a high-school equivalency diploma. In 1961, he received a track and field scholarship to attend 'Temple University.' He left the 'US Navy' to pursue his university studies. At 'Temple University,' Cosby played for the college football team.

Recommended Lists:

Recommended Lists:

Career

While attending 'Temple University,' Cosby worked as a bartender in a club. He soon realized that he had the ability to make people laugh. He quit the university, to pursue a career in comedy. Cosby started his career as a stand-up comedian in several clubs in Philadelphia. In 1961, Cosby joined the 'The Gaslight Cafe' in New York City. Cosby became popular and started doing shows in several cities.

In 1963, Cosby appeared on the 'NBC' show 'The Tonight Show.' The show gave him national exposure. After this, he signed a contract with the 'Warner Bros. Records,' for releasing comedy albums. In 1964, Cosby released his debut comedy album, 'Bill Cosby is a Very Funny Fellow…Right!' In 1968, he released the album 'To Russell, My Brother, Whom I Slept With.' It secured the number one spot on 'Spin's list of 'The 40 Greatest Comedy Albums of All Time.' Cosby's albums were famous for the humorous recollections of his childhood days. He, however, stayed away from topics related to racial discrimination.

In 1965, Cosby bagged his first TV role in the 'NBC' adventure series 'I Spy.' Cosby played 'Scott,' an undercover spy. With this, Cosby became the first African–American actor to be cast in a lead role. Thus, the producers were initially concerned about the show's acceptance by the public. However, the show was a success and ran for three seasons. Cosby won the 'Emmy Award' for the 'Outstanding Lead Actor in a Drama Series' for three consecutive years.

In 1967, Cosby showcased his talent in music by releasing the musical comedy album 'Silver Throat: Bill Cosby Sings.' In 1969, Cosby starred in the comedy series 'The Bill Cosby Show,' which was aired for two seasons on 'NBC.' The show featured Cosby as 'Chet Kincaid,' a physical education teacher in a school. It was a light-hearted comedy and was moderately successful. The show had many African–American performers. After the show went off air, Cosby continued his formal education and began his graduate education at the 'University of Massachusetts.'

In 1972, Cosby created, produced, and hosted the animation series 'Fat Albert and the Cosby Kids.' It was based on Cosby's experiences as a child, and every episode had a lesson for children. Cosby lent his voice to several characters, including the protagonist, 'Fat Albert.' The show was highly popular among kids. It ran successfully from 1972 to 1979. The later versions of the show appeared as 'The New Fat Albert Show' and 'The Adventures of Fat Albert and the Cosby Kids.'

In the 1970s, Cosby and many other African–American actors produced several movies that had black performers playing lead roles. These movies portrayed African–American people as heroes and not as victims. In 1974, Cosby and Sidney Poitier starred in the action–comedy movie 'Uptown Saturday Night.' This was followed by two more significant movies of the series, 'Let's Do It Again' and 'A Piece of the Action.' In 1983, Cosby released the stand-up comedy film 'Bill Cosby: Himself.' It is considered as one of the greatest live comedy films ever.

In 1984, Cosby was back on TV with the 'NBC' sitcom 'The Cosby Show.' It was the story an upper middle-class African–American family. Cosby was the co-producer of the show. The show became highly popular and ran successfully for eight seasons. The show featured Cosby as an obstetrician. The plot of the show was based on Cosby's life.

In 1996, Cosby started the 'CBS' sitcom 'Cosby.' It had Cosby playing a senior citizen desperate to find a new job. The show was aired from 1996 to 2000. In 1999, the animated TV series 'Little Bill' made its debut on 'Nickelodeon.' It was based on the book series 'Little Bill,' authored by Cosby. In 2013, Cosby made his TV stand-up debut, with the show 'Bill Cosby: Far From Finished.' It was aired on 'Comedy Central.'

Recommended Lists:

Recommended Lists:

Personal Life

Cosby married TV producer Camille Hanks on January 25, 1964. They have five children. Cosby suffered a huge personal loss when his only son, Ennis, was murdered in 1997. His daughter Ensa died of renal disease in 2018. Cosby has three grandchildren. He has homes in Shelburne and Cheltenham.

Cosby voiced his opinion about the need for African–American people to aim for higher education. He stated that several black middle-class parents were not aware of proper parenting. Cosby faced severe criticism for his negative remarks about black families.

In the mid-2010s, Cosby faced serious allegations of sexual misconduct. More than 50 women came forward with various charges against Cosby, including charges of rape, drug-facilitated sexual assault, and child sexual abuse. Some of the incidents took place in the 1960s. Although Cosby vehemently denied the allegations, he later admitted to casual sex and the use of sedative pills. The trial was dismissed several times. However, in 2018, the court convicted Cosby on three counts of sexual assault. This was a huge setback for Cosby's career. Channels such as 'NBC' canceled contracts with him. Several honorary degrees awarded to him were rescinded.

Recommended Lists:

Recommended Lists:

Trivia

In 1997, Cosby filed an extortion case against Autumn Jackson. Jackson had claimed to be Cosby's daughter from a past love affair and had demanded money for keeping the matter secret. Cosby refused the claim and was ready for a paternity test. The court found Jackson guilty of trying to extort $40 million, and she was sentenced to 26 months in prison.

| | | |
| --- | --- | --- |
| 1986 | Best Performance by an Actor in a Television Series - Comedy or Musical | The Cosby Show (1984) |
| 1985 | Best Performance by an Actor in a Television Series - Comedy or Musical | The Cosby Show (1984) |

| | | |
| --- | --- | --- |
| 1969 | Outstanding Variety or Musical Program | The Bill Cosby Special (1968) |
| 1968 | Outstanding Continued Performance by an Actor in a Leading Role in a Dramatic Series | I Spy (1965) |
| 1967 | Outstanding Continued Performance by an Actor in a Leading Role in a Dramatic Series | I Spy (1965) |
| 1966 | Outstanding Continued Performance by an Actor in a Leading Role in a Dramatic Series | I Spy (1965) |

| | | |
| --- | --- | --- |
| 1987 | Best Comedy Recording | Winner |
| 1973 | Best Recording for Children | Winner |
| 1972 | Best Recording for Children | Winner |
| 1970 | Best Comedy Recording | Winner |
| 1969 | Best Comedy Recording | Winner |
| 1968 | Best Comedy Recording | Winner |
| 1967 | Best Comedy Performance | Winner |
| 1966 | Best Comedy Performance | Winner |
| 1965 | Best Comedy Performance | Winner |

| | | |
| --- | --- | --- |
| 1999 | Favorite All-Time Television Star | Winner |
| 1997 | Favorite Male Performer in a New Television Series | Winner |
| 1992 | Favorite Male TV Performer | Winner |
| 1991 | Favorite All-Around Male Entertainer | Winner |
| 1991 | Favorite Male TV Performer | Winner |
| 1990 | Favorite All-Around Male Entertainer | Winner |
| 1990 | Favorite Male TV Performer | Winner |
| 1989 | Favorite All-Around Male Star | Winner |
| 1989 | Favorite Male TV Performer | Winner |
| 1988 | Favorite All-Time TV Star | Winner |
| 1988 | Favorite All-Around Male Entertainer | Winner |
| 1988 | Favorite Male TV Performer | Winner |
| 1987 | Favorite All-Around Male Entertainer | Winner |
| 1987 | Favorite Male TV Performer | Winner |
| 1986 | Favorite All-Around Male Entertainer | Winner |
| 1986 | Favorite Male TV Performer | Winner |
| 1985 | Favorite Male Performer in a New TV Program | Winner |

Translate Wiki

to Spanish, French, Hindi, Portuguese

Article Title

- Bill Cosby Biography

Author

- Editors, TheFamousPeople.com

Website

- TheFamousPeople.com

URL

-

https://www.thefamouspeople.com/profiles/bill-cosby-38268.php

Last Updated

- July 20, 2018

---

---

---