Anwar Jibawi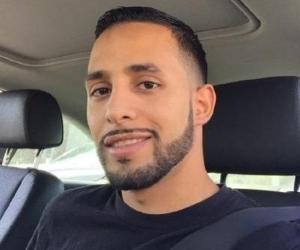 Quick Facts
Nationality: American
Age: 27 Years, 27 Year Old Males
Sun Sign: Leo
Also Known As: Anwar
Born in: California
Famous as: Vine Star, YouTuber & Social Media Sensation
Height: 1.65 m
Family:
siblings: Malik Jibawi
U.S. State: California
Continue Reading Below
Anwar Jibawi is an American YouTuber, Viner, and Instagram sensation. With more than 1.1m YouTube subscribers, 3.3m Instagram followers and 142K followers on Twitter, he has a massive fan following on social media. Posting hilarious situational and racial comic vines, he had earned more than 3.7 million fans with only 227 vines on the video hosting site, Vine, where users could share six-second-long looping video clips. He creates quality videos that have youngsters hooked to them all over the globe.

Anwar loves all the attention he is receiving and he states that it has come with hard work. He regularly uploads pictures with other Viners on Instagram. Starting his social media career in 2013, he has become a huge social media star. He was one of the top 100 most followed Viners in 2015.
Recommended Lists:
Recommended Lists:
Continue Reading Below
The Meteoric Rise to Stardom
AnwarJibawi joined the Vine clan in 2013. Vine was then a prime means to socialize and create classic comedy in the matter of 6 seconds. For Anwar, that was more than enough; with his brilliant sense of humor and comic timing he could get you cracking up even with a blank expression. His classic facial contortions are a typical part of his vines and that can't be duplicated. His first vine video uploaded in August 2013 was titled 'When sounds interrupt your dreams.' His video went viral and was all over Facebook and other social media accounts and his followers quickly began to multiply. Today he has over 1.6 million likes on his Facebook page. His vine videos aren't too many but the content in his videos are original and unique, which helped him harness so many followers based on qualitative content. In 2016, he began uploading weekly videos to YouTube as well. He also starred in two short comic films 'Petting Scorpions' and 'Airplane Mode.'

Recommended Lists:

Recommended Lists:

Continue Reading Below

What Makes Anwar So Special

Well groomed, attractive, sexy and smart are a few words that sum up his personality. Anwar knows how to steal hearts; whether it be his dressing sense, mannerisms or wit, he is a heart-throb. Women across the five oceans, have their hearts racing to his name. He is certainly a ladies' man, with his gentlemanly demeanor and cool temperament he has women going gaga over him! Several young boys try to imitate his fashion sense and consider him their inspiration. Gone are the days when celebrities only existed on television. It is talented lads like Anwar who have gained fame from social media and the internet. However, with all the recognition he has attained, his humility takes cardinal control of his life. He attests that his fans are his biggest supporters and he wouldn't be where he is, if it weren't for them. He says that to have millions of viewers and well-wishers has been more of a blessing than an achievement.

Recommended Lists:

Recommended Lists:

Beyond Fame

AnwarJibawi is a member of a close knit community of Viners, who he not only collaborates with, but also hangs out with. His Instagram account suggests that the bulk of his time either goes in tours or in shooting vines and videos for YouTube, the free time he gets, he spends with his Vine friends and his brother. Anwar loves food!Though he maintains a rugged body and a healthy fitness regime, he loves indulging in fast food and carbs as well, such as Pizza. One would be surprised to know that he can dance exceptionally well too. He is nimble and knows to breakdance!

Behind The Curtains

Anwar was born in California, America, and is 25 years old. Not much is known about his family or his upbringing. He has a brother named Malik. He hangs out a lot with the big guns of Vine, such as Lele Pons, InannaSarkis, Rudy Mancuso, King Bach and a few others. His vine 'Got to keep the Thot walk strong' has turned into a comic trend, wherein he creates a distinctive walk and today millions are mimicking this walk. He appears to be single, as he hasn't posted any images or videos tagging his girlfriend. It could also be that he doesn't intend to disclose his personal life and has refrained from making his relationship public. He is also good friends with superstar Justin Beiber. Anwar is currently focusing on making the most of his prime time and is concentrating and striving to stay at the top of the realm. His determination guarantees a prosperous future.

Trivia

He was titled one of the most followed Vine stars in 2015.

Last Updated : February 22, 2018

Translate Wiki

to Spanish, French, Hindi, Portuguese

---

---

---

Anwar Jibawi Fans Also Viewed