Birthdate: April 4, 2006
Sun Sign: Aries
Birthplace: Oslo, Norway
Birthdate: October 1, 2003
Sun Sign: Libra
Birthplace: Norway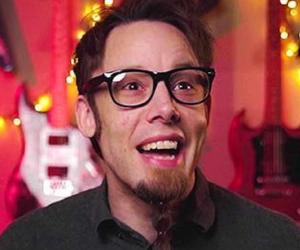 Birthdate: October 10, 1978
Sun Sign: Libra
Birthplace: Ålgård, Norway
Best known for his metal covers of various hit tracks, such as Luis Fonsi's Despacito, Lady Gaga's Bad Romance, and Adele's Hello, Leo Moracchioli is a Norwegian metal musician. Interestingly, he was previously a teaching assistant at a school and would often sing and play the guitar for his students.
Birthdate: June 17, 2008
Sun Sign: Gemini
Birthplace: Norway
Birthdate: December 25, 1987
Sun Sign: Capricorn
Birthplace: Slovenia
Birthdate: November 12, 2004
Sun Sign: Scorpio
Birthplace: Norway
Birthdate: May 16, 1998
Sun Sign: Taurus
Birthplace: Norway
IamSanna is the pseudonym of Sanna Van Vucht, a Norwegian YouTube vlogger who publishes challenges, tags, vlogs, and life updates on her channel. She is also active on Instagram and Twitter. She is multilingual and can speak English, Swedish, Norwegian, French, Spanish, and some Dutch.
Birthdate: September 9, 2001
Sun Sign: Virgo
Birthplace: Tønsberg, Norway