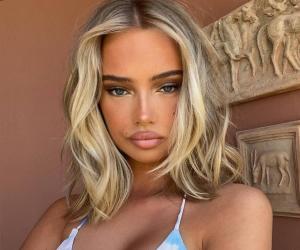 .
Famous As: Model
Birthdate: September 9, 2001
Sun Sign: Virgo
Birthplace: Tønsberg, Norway
Famous As: YouTuber
Birthdate: December 25, 1987
Sun Sign: Capricorn
Birthplace: Slovenia
Famous As: YouTuber, Singer
Birthdate: June 17, 2008
Sun Sign: Gemini
Birthplace: Trofors, Norway
Famous As: YouTube Gamer
Birthdate: May 16, 1998
Sun Sign: Taurus
Birthplace: Norway
IamSanna is the pseudonym of Sanna Van Vucht, a Norwegian YouTube vlogger who publishes challenges, tags, vlogs, and life updates on her channel. She is also active on Instagram and Twitter. She is multilingual and can speak English, Swedish, Norwegian, French, Spanish, and some Dutch.
Famous As: YouTuber
Birthdate: October 1, 2003
Sun Sign: Libra
Birthplace: Norway